It's been a bad year for fires in California.
In fact, 2017 has been the worst year for fires in California history, and the current spate of fires in Southern California is only the latest chapter.
Why was 2017 so bad? There are a few reasons, but the main cause seems to have been an unusually wet spring resulting in extensive vegetation growth, followed by a very warm and dry autumn full of Santa Ana winds. Put together, all of these factors greatly increased the chances of fires starting and spreading rapidly.
The first burst of extreme fire weather conditions, which occurred in Northern California in October, led to an outbreak of unusually strong wildfires. Several large wildfires started the night of October 8, and they spread rapidly over the next several days.
All together, these Norcal fires killed more than 40 people, burned a quarter of a million acres, and caused several billion dollars' worth of property damage. One of these fires, the Tubbs Fire, which killed more than 20 people and destroyed more than 5,000 structures, was the most destructive fire in state history.
Now it's Socal's turn.
The Southern California fires began last week, during another period of intense Santa Ana winds. So far they have not been as costly to human life as the northern fires were, with only one death, but they have burned an even larger area, with the largest fire alone, the Thomas Fire, now over 230,000 acres and still burning in Ventura and Santa Barbara counties.
The Thomas Fire is the fifth-largest wildfire in California history, and it is still burning largely out of control. If past fires of a comparable size in similar conditions are anything to go by, the Thomas Fire might take weeks to contain, and months before it is extinguished entirely.
The state and federal governments have recognized a state of emergency in Southern California, and firefighters from several states are coming in to fight the Thomas Fire. Hopefully, the fire will soon be brought under control, and California's deadly fire season brought to a close without any other major incidents.
But how will the law deal with these fires? Even as the actual firefighting winds down in the coming weeks, the legal issues, especially for the most destructive fires, may be only beginning…
Criminal Charges for California Fires
The first, and most obvious, type of legal ramification stemming from the California fires may involve criminal charges for those who may have deliberately set them.
There are all sorts of sick reasons why individuals may choose to deliberately set fires. Some do so for such lurid motives as terrorism or even sexual excitement, while others do so for more banal (but no less destructive) reasons, such as insurance fraud or an attempt to conceal earlier crimes.
Only recently, one of the smaller Southern California fires was found to be arson-related, while another would-be arsonist was detained by a citizen in Anaheim.
California, like other states, has strict laws against arson. Arson can include both willful actions and reckless ones, such as leaving a fire lit in a situation where it might easily spread out of control.
Punishments for arson vary, depending on the severity of the offense in question. Minor cases of arson will result in relatively mild punishments, but more serious cases will be dealt with much more harshly. Aggravated arson may result in life in prison. If someone is killed in the fire, then the arsonist may face manslaughter or murder charges, which could also lead to a life sentence or even the death penalty.
But criminal punishments aren't the only way the law deals with fires…

Civil Lawsuits
Victims of fires, in many cases, are also eligible to file civil lawsuits to seek compensation for their losses.
These suits extend far beyond the realm of mere arson claims. In fact, they typically don't involve arsonists at all. Most fires are started by other causes, and even if the fire was deliberate, arsonists are typically not wealthy enough to cover all the damages of the fire (thus, ironically, making them "judgment proof").
Instead, if a person or entity behaved in a negligent way, and their negligence caused or contributed to a fire that caused you some loss, they may be held liable.
In fact, a series of lawsuits have already been filed by victims of the Northern California fires in October. These lawsuits were filed against the utility Pacific Gas and Electric, by several families who lost their homes or suffered injuries in the fires. They allege that PG&E did not properly maintain its power lines, which led to them collapsing in the Santa Ana winds and sparking the fires.
PG&E, of course, disputes this assessment. It claims that the fires were started by a third party, and this dispute will likely be litigated for a while longer before it comes to any sort of conclusion. Fire investigations can take a long time.
However, this is a good example of the sort of lawsuit that can occur after a destructive wildfire. Other lawsuits may involve different parties, including building owners who may sometimes be held accountable for fires that harm their tenants.
However, there's a third type of legal issue involved in fires which might strike you even closer to home…
Fire Insurance Claims
If your house has been damaged or destroyed in a fire, and you have a fire insurance policy, then you may file a claim with your insurer.
Of course, this is an extraordinarily stressful process, and will be made no easier by the fact that if you are in a position that necessitates you filing a claim, your home and most of your worldly possessions have likely been damaged or destroyed. You may also be suffering from your own injuries, including burns or lung damage, if you were at home when the fire occurred.
Needless to say, that's not exactly a strong negotiating position for dealing with wily and self-interested insurance adjusters!
Your fire insurance provider may accept your claim, but even at its best, this can be a difficult process. Sometimes, your insurer will deny your claim, and in a few rare cases they might even accuse you of arson! This isn't a likely outcome for victims of large wildfires, of course, but it's best to be prepared for some insurance shenanigans nonetheless.
There are a few steps which you should take after a fire, when filing a claim with your insurance. One of these is to file as soon as possible after the loss. This claim should be somewhat detailed, and include a list of all the property that you have lost, so compiling this list may take some time and effort on your part. In fact, you should keep as much documentation as you possibly can throughout the entire process, and protect any undamaged property from further damage.
If you are truly bereft of your most basic necessities after a fire, then you should ask your insurer for a cash advance to pay for these necessities. Don't feel so beaten down by your present circumstances that you shouldn't feel perfectly comfortable in asking for this! The cash advance will be taken out of your final amount of damages (which is also why you should be careful to not overdo it).
After the fire, the insurer may hire a private fire investigator to come to their own conclusion about the source of the fire. This investigator is separate from the fire department's official investigation team, and may even come to a different conclusion. The insurer may even investigate you, if you come under suspicion of fraud.
Don't worry too much, though: with a large fire such as the Thomas Fire, whose origin is well-documented, you are not likely to come under suspicion. In fact, you may face the opposite problem: the insurer may close the claim too quickly and miss some damaged or destroyed property. Here, you have to strike a balance. You want to get the claim resolved in good time, of course, but you should draw it out as long as you need to get all your property in!
Even so, the process might be somewhat confusing to you, and if it becomes overwhelming, then you should consider speaking to a personal injury attorney. Most of the time, a consultation is free, and if you're experiencing any trouble with your claim, or the insurance company is digging in its heels, then an attorney can help you get over that hump and recover all of the damages from your claim that you deserve.
No matter what happens to your claim, however, the process of losing your property in a fire is always difficult. The fact that it's a major fire, and thousands of other people may be in the same boat as you, is little consolation. In the meantime, all that we at Torklaw can do is hope that the fires in California will be extinguished soon, and that all of the people affected will get the justice they deserve.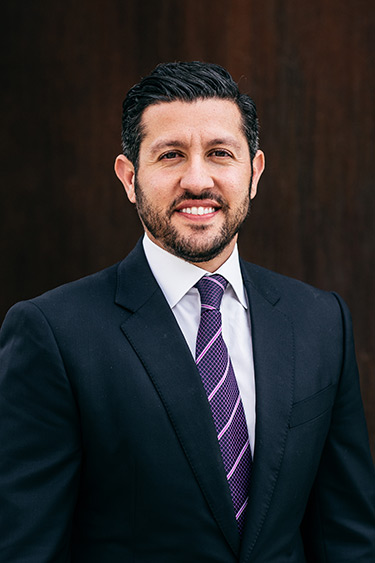 A highly regarded and well-respected trial lawyer, author and speaker, Reza Torkzadeh is the founder and managing attorney of TorkLaw – a premier plaintiff's personal injury law firm specializing in complex catastrophic injury and wrongful death cases.
Reza's performance in and out of the courtroom has earned him several of the industry's top awards and professional recognitions, and a reputation as an elite litigator. He has earned millions in settlements, verdicts, and judgments for his clients.
If you would like a free consultation, please contact us today.