How do you put a monetary price on something like the sexual assault of an elderly woman?
That is what members of the Dallas community are asking themselves, after a nurse at Modern Senior Living was accused of trying to rape one of the residents in the early hours of the morning.
Timothy Nwokorie, a licensed nurse, is alleged to have snuck into the room of one of the elderly residents and tried to force himself on her, fleeing once he heard a noise in the hallway.
Nwokorie was reported to the police, fired from his job, and now faces criminal charges. Although he and his wife denied the charges, the accusation was corroborated by surveillance camera footage, which shows Nwokorie entering the room of the elderly woman on the night she claims he did, and staying for several minutes.
On top of the criminal charges against Nwokorie, however, the nursing home which employed him may face a separate civil lawsuit for abuse.
You see, nursing homes have some liability for the actions of their employees. It is considered a nursing home's job to adequately screen all job applicants before hiring them, and to train them properly for the job.
If they fail to do this, and an employee ends up hurting one of the residents, then the nursing home itself may be sued for creating an unsafe environment.
Can you sue a nursing home for negligence?
Yes, you can, although you have no guarantee of winning the lawsuit.
Nursing homes have a legal duty to provide a safe and healthy environment for their clients. This applies on several levels.
First, they must remove unnecessary dangers to health and safety from the premises, and practice proper sanitary protocol.
Second, they must provide adequate medical care to their residents who require it, and not allow their residents to come to harm through inaction, or neglect.
Finally, nursing homes must screen and train their employees properly, and avoid hiring any employees who are at risk to harm the residents.
Of course, just because a nursing home employee caused some harm doesn't necessarily make it an open-and-shut case against the facility itself. Plaintiffs in a nursing home lawsuit must prove several items.
The plaintiff must prove that some breach of duty occurred. In this case, it implies the duty of the nursing home to adequately screen its employees for its residents' safety. Finally, it must prove that some harm came to the resident (as it did to the woman who claims Nwokorie assaulted her) and that this harm was caused by this same breach of duty.
If all of these items can be proven to be more likely true than not by a preponderance of the evidence, then the plaintiff can win the case. But it is usually necessary to have skilled legal representation to be able to do this.
How long does it take to settle a nursing home lawsuit?
It depends on the case, of course, but nursing home lawsuits generally take a while to settle.
Even the most straightforward nursing home lawsuits can take a few months to come to a settlement, while more complicated lawsuits can drag on for years. And if the case goes to trial (which, fortunately, only happens to a small minority of cases), then the process can go on even longer.
Occasionally, you might get lucky and have a case settled very quickly. But this is the exception, rather than the norm.
Rest assured, though: you're not alone. If nursing home lawsuits take a while, it is only because most lawsuits in our personal injury legal system take a while. This is, unfortunately, the nature of the system.
This is why it is so important to get a good lawyer, and screen as many lawyers as possible before you find one who you are confident knows what they are doing.
Because you will likely invest a fair amount of time in this case, you do not want to waste it, and you want to have as high a chance of succeeding as possible. This is especially true in extreme cases of elder abuse like the one mentioned above; victims of rape deserve full justice.
Who is legally responsible for resident injury or death in a nursing home?
Often, the nursing home is liable. But it depends on the circumstances.
Nursing homes have a high duty of care to their residents. But it is not an all-encompassing duty.
Some injuries and deaths are bound to happen that are not anyone's fault, but were simply unfortunate accidents or turns of fate. If a nursing home could have done nothing to prevent an injury or death to its patient, then it cannot be sued. (Well, it can, but you won't win the case.)
But if a nursing home did contribute to an injury, whether through providing inadequate medical care, keeping unsafe premises, or allowing nursing home staff to sexually assault or otherwise abuse patients, then it can be held responsible.
In addition, other parties can be held responsible for an injury, if they caused or contributed to it, even if the injury occurred within a nursing home. For instance, if the injury was caused by a third party contractor which came in and hurt one of the patients or caused an unsafe situation, then the third party contractor may be sued as well as the nursing home facility itself.
The main takeaway is this: if your loved one in a nursing home has been injured or killed, then you have a variety of avenues for recourse. The precise nature of your case will vary depending on the circumstances, but if you have suffered an injustice, you can and should seek justice.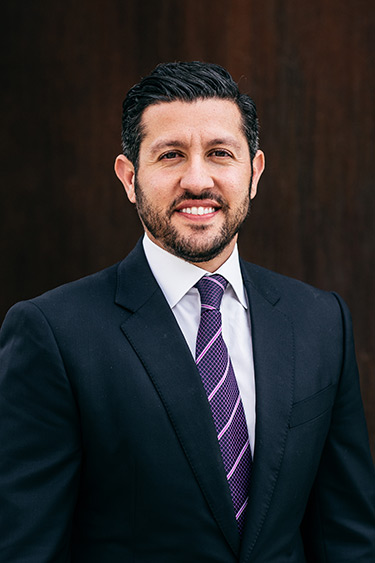 A highly regarded and well-respected trial lawyer, author and speaker, Reza Torkzadeh is the founder and managing attorney of TorkLaw – a premier plaintiff's personal injury law firm specializing in complex catastrophic injury and wrongful death cases.
Reza's performance in and out of the courtroom has earned him several of the industry's top awards and professional recognitions, and a reputation as an elite litigator. He has earned millions in settlements, verdicts, and judgments for his clients.
If you would like a free consultation, please contact us today.