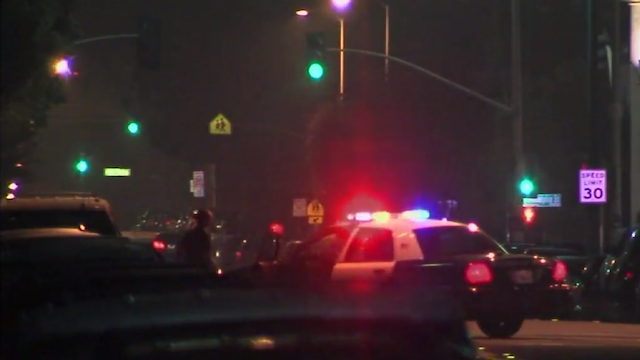 Uber is being sued in Dallas by a woman who was paralyzed in an accident involving one of their drivers.

A lawsuit filed recently in Texas is raising big questions about how much responsibility Uber should be legally required to take for its drivers' actions.
The lawsuit was filed by Sarah Milburn, 24, who suffered devastating injuries after taking an Uber ride home from a night out in uptown Dallas. The Uber ran a red light and was hit by a Ford F-150.
Sarah Milburn was hospitalized with critical injuries following the car accident. She survived, but her spinal cord was severed, and she is now a paraplegic unable to move anything below her chest. Her life will never be the same again.
Sarah is now suing a variety of defendants, including Uber Technologies, as well as the driver of her Uber on the night of the accident, Arian Yusufzai. She claims that Uber should have done a better job of vetting Yusufzai, who had a criminal record, and whose vehicle was uninsured and owned by a friend (who also had a criminal record).
Honda Motor Company is also included as a defendant in the lawsuit, as is the owner of the Uber vehicle which Sarah was in the night of the crash. Sarah's lawsuit seeks to recover millions of dollars, but even the largest cash settlement imaginable will never be enough to restore the quality of life she could have led had she not been in the wrong place at the wrong time.
Car accident law is a complicated field of law, even in the most straightforward of cases. Millions of Americans are involved in car accidents every year, and there are a near-infinite variety of circumstances under which these accidents can happen.
Uber accidents, however, add a whole new layer of complexity. When a company contracts out their services to thousands of independent drivers, a few mistakes are bound to happen. However, Uber owes it to the general public to do everything within its power to ensure that potentially dangerous drivers are not put behind the wheel of Uber vehicles. If they do not, then the consequences can be tragic, as they have been in the case of this young Sarah Milburn.
How much is Uber liable for Uber accident claims?
Accident liability with Uber can get pretty thorny. For passengers, Uber has an insurance policy that covers any injuries that may occur while riding in an Uber vehicle… at least, in theory.
In practice, Uber's insurance policy, like any insurance policy, will do everything it can to avoid paying a claim. Uber has been known to be unresponsive to customers' claims, and to need a bit of gentle legal prodding to help them move in the right direction.
Uber also frequently ties to avoid taking responsibility for the actions of its drivers by claiming that they are not "employees" of the company, but instead "third party contractors." This might sound like a trivial difference in word choice, but it actually carries with it a strong legal distinction.
Employers are generally legally responsible for the actions of their employees, but not for the actions of their contractors. This applies even if the driver in question did something illegal, as was the case with Arian Yusufzai. By referring to its employees as "contractors," Uber can wash its hands of legal responsibility for their poor choices while on the job.
However bad a legal situation passengers may find themselves in, however, Uber drivers and third parties have it worse. Uber drivers are only covered by the company's insurance when they are carrying a passenger. If their Uber app is on, but they do not have a passenger in the car (even if they are on the way to pick up a passenger), they are not covered by Uber… but they are frequently not covered by their own insurance policies, either.
And as for third parties, Uber has already been known to use the "third party contractor" legal defense" to avoid taking responsibility for its drivers' actions, even in cases where those drivers caused devastating crashes.

What is the most you can get for Uber accident claims?
Uber's third party liability coverage policy covers passengers, as well as drivers who have passengers in the car, for up to $1 million. So the good news is that, unless your accident is one of the most serious on the road, as Sarah Milburn's was, you will likely be fully covered (if, of course, you can get Uber's insurance policy to take your claim).
Uber also holds uninsured motorist coverage with a limit of $1 million, and collision insurance which covers drivers' vehicles up to the cash value of their vehicle, with a deductible of $1,000.
Of course, depending on the circumstances, you may file a lawsuit directly against Uber, as in the above-mentioned case. If you do this, there is no policy limit, but this can only be done if there is grounds to sue Uber (for instance, if they hired a man with a criminal background to drive for them).
What should I do if I am in an Uber accident?
Because Uber accidents are so tricky, and because this is such a new and untested area of car accident law, you will need the best possible legal representation that you can possibly get if you find yourself in such an accident. You will be up against the big sharks (namely, Uber and their insurance adjusters) who will do everything they can to make sure you don't receive a penny. If you have suffered an especially horrific accident, then you may feel doubly victimized: first, you were seriously injured, and second, you were denied justice by a faceless corporation.
We hope that you never find yourself in such a situation, and that is why we encourage you to seek the best possible legal assistance after getting in an Uber accident. Nothing can ever undo the injury, but a strong and determined accident lawyer can help ensure that you receive some measure of justice and are not just left high and dry.
Our firm has extensive experience in dealing with Uber accidents, and we know how to bring about the best possible outcome for our clients. If you have been involved in an Uber accident, then we welcome you to speak to us for a free consultation today. Even if you choose another firm, however, we recommend searching far and wide to find the best legal representation possible. You will need nothing less.
For a more thorough piece-by-piece article on how to deal with these types of accidents, check out our Ultimate Guide to Uber and Lyft Accidents here .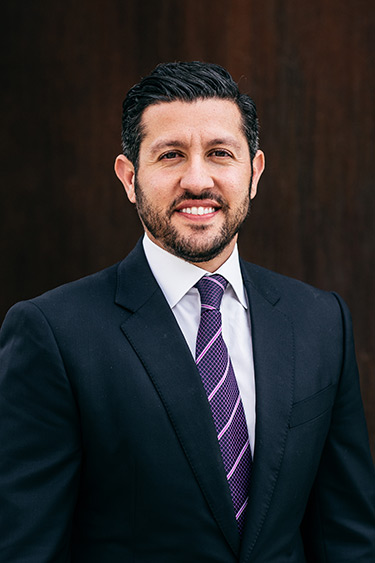 A highly regarded and well-respected trial lawyer, author and speaker, Reza Torkzadeh is the founder and managing attorney of TorkLaw – a premier plaintiff's personal injury law firm specializing in complex catastrophic injury and wrongful death cases.
Reza's performance in and out of the courtroom has earned him several of the industry's top awards and professional recognitions, and a reputation as an elite litigator. He has earned millions in settlements, verdicts, and judgments for his clients.
If you would like a free consultation, please contact us today.