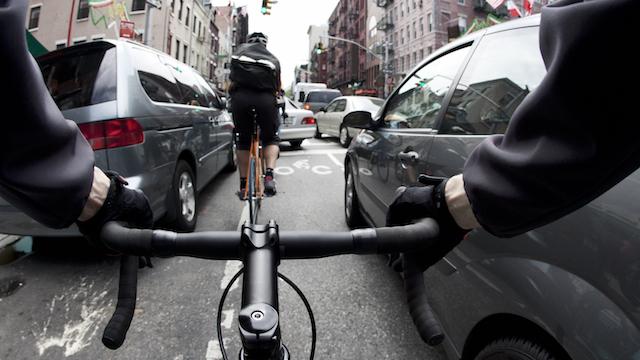 It's important to know that cyclists are using the same road as you. They do it because it's their right to do so, it's perfectly legal, and that's the safe place to do it. Drivers get frustrated with cyclists, but most of the time are completely unaware that they're the ones breaking the law. Below is a small collection of things you need to know about the rights of cyclists, collected by our bicycle injury lawyers.
5. Passing Too Closely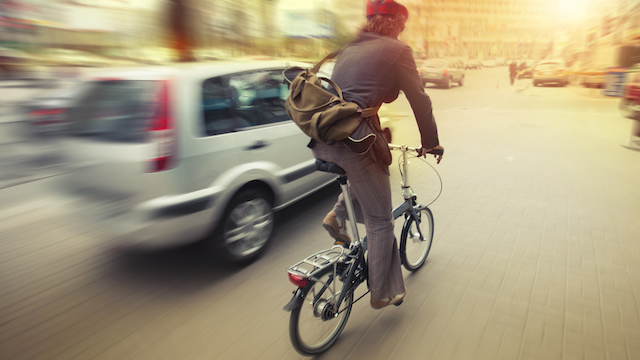 It's called the Three Feet For Safety Act and it's the law. No matter where a cyclist is riding, you cannot pass them closer than three feet away. Even when they leave the bike lane, which they can do, you have to leave them three feet of space.
4. Parking In A Bike Lane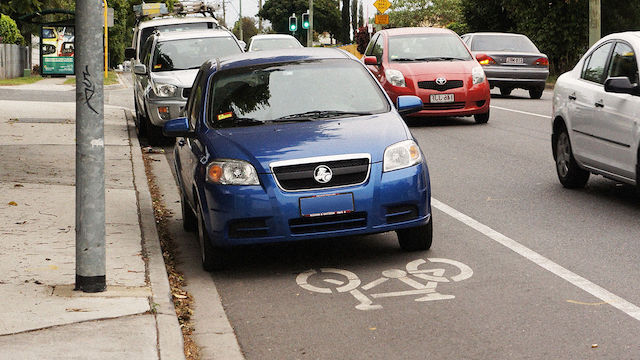 We can't figure out why anyone would not only park in a bike lane, but think it's okay.  It's not okay to park in the bike lane, and the law says so. Parking in the bike lane is not just illegal, but endangers the cyclists, since they have to ride into traffic to avoid your parked car. It doesn't matter if you were "just going in to…" — don't park in the bike lane.
3. Cut Their Path To Turn Right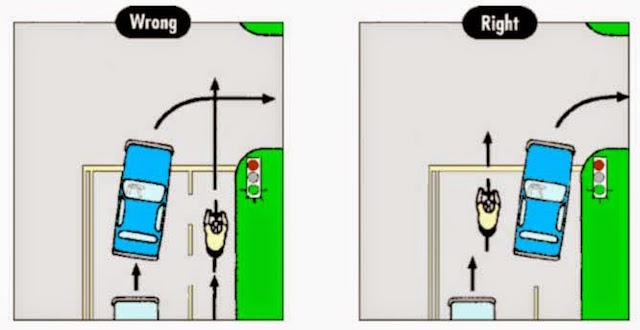 This violates a few rules of the road, as it's not only absurdly unsafe — it's downright rude. A cyclist rides in the center of the right turn lane to prevent broadsiding the turning vehicles — since that's bad.  When you speed up and cut across the cyclist's path, not only are you breaking Three Feet For Safety, but you actually just cut someone off. A cyclist is riding faster than you think, and has to throw their brakes on to avoid slamming into you. There's a reason they're allowed in the center of the turn lane.
2. Demanding They Ride On The Sidewalk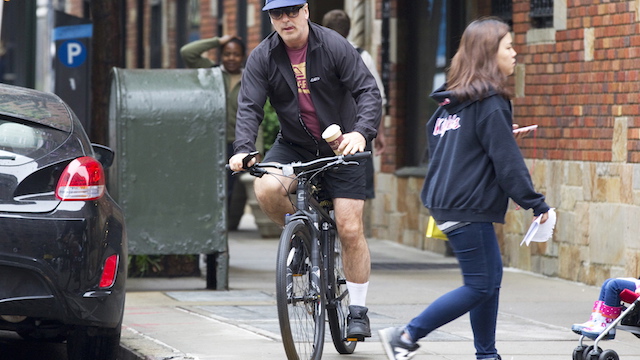 Look, not to call anyone out or anything… but that's Alec Baldwin placing a teenage girl and a baby in immediate danger. Bikes should never be ridden on the sidewalk and you should never tell a cyclist to get on the sidewalk. It's illegal nearly everywhere, and it's spectacularly unsafe. We keep saying it over and over, it's a sidewalk, not a sideroll. People walk there, not ride bikes. Bikes go in the roadway, where the law says they belong. Don't tell a cyclist to break the law just because you saw someone else, like Alec Baldwin, doing it.
1. Threatening Them With Physical Harm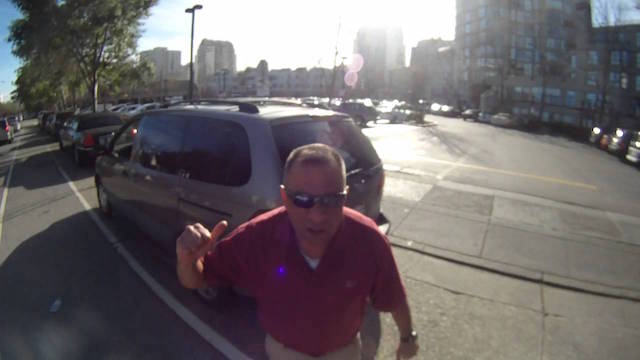 It should really go without saying that threatening someone with bodily harm falls under the umbrella of "assault," but as they say — common sense isn't so common. There's absolutely no reason, no matter what happened, to threaten a cyclist (or anyone) with physical violence.  Thankfully, many cyclists have begun wearing cameras, to document this disturbing practice.
If you have been injured or have lost a loved one in a bicycle accident that was a result of someone else breaking the law — you have rights.  Use our form below to speak with an attorney immediately, who can help you start your case, or call our bicycle accident lawyers toll free at (888) 845-9696.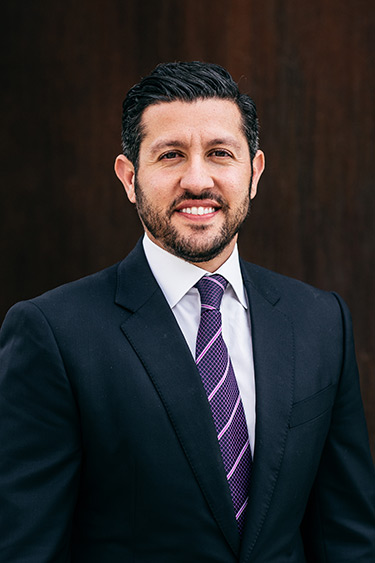 A highly regarded and well-respected trial lawyer, author and speaker, Reza Torkzadeh is the founder and managing attorney of TorkLaw – a premier plaintiff's personal injury law firm specializing in complex catastrophic injury and wrongful death cases.
Reza's performance in and out of the courtroom has earned him several of the industry's top awards and professional recognitions, and a reputation as an elite litigator. He has earned millions in settlements, verdicts, and judgments for his clients.
If you would like a free consultation, please contact us today.