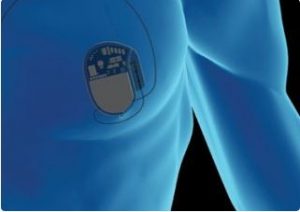 The Torkzadeh Law Firm is currently investigating the St. Jude medical defibrillator cases throughout the country.  The FDA has recalled these defibrillators after studies and widespread reports of malfunctioning devices in nearly 25% of all patient recipients.  St. Jude Medical Inc. is one of the country's largest medical device manufacturers and has come under major pressure after various devices have been recalled and FDA warnings issued.
Various levels of abnormal device functioning have been found including unnecessary shocks being sent to the patients heart through the lead wires that connect the device to the heart.  These unnecessary shocks can lead to serious problems and even prove to be fatal.  For more information on the ongoing investigation and legal representation by The Torkzadeh Law Firm, please visit our announcement of St. Jude defibrillator lawsuits.
It has been reported that 128,000 St. Jude Riata ICD's have been installed in people around the world of which 20% could be defective.  This defect can potentially be fatal and FDA has not only ordered more studies by St. Jude, but the company has stopped selling these defective leads.  Doctor's are now deciding with patients the best course of action on how to protect patients from any dangers that may be present.