February 14 is Valentine's Day in the United States, as well as many other countries, including Denmark, South Korea, Italy, the Philippines, South Africa, England, and France. Valentine's Day is meant to be a day to express love to important people in your life. Too often, though, to boost sales and spending, marketing firms invent fantastical perceptions of what "love" is supposed to look like. Sometimes we are left with the impression that only romantic love is worthwhile; that it's abnormal to be single. Or that we can show our love through material items: cards, flowers, chocolates, fancy dinners, and expensive jewelry. And there is certainly nothing wrong with pursuing romantic relationships, giving heartfelt gifts or having a nice evening out, sometimes these unrealistic expectations create valentine heartaches.
St. Valentine
Perhaps it's not surprising that St. Valentine's Day is so rife with problems when one considers the origins of the holiday.
Saint Valentine is the patron saint of lovers (also epileptics, and beekeepers, although that's unrelated to this post). He was a Roman priest in the days of Emperor Claudius II, also known as Claudius the Cruel. One legend is that due to low army enrollment, Claudius banned marriage because he believed that unmarried men were more likely to join the military. Valentine defied this decree and secretly continued to perform weddings for lovelorn couples, for which he was arrested and imprisoned. According to the legend, he sent cards to friends from prison signed, "From Your Valentine."
What the greeting card companies don't tell you is that when his sentence was carried out on February 14, St. Valentine was beaten with clubs and beheaded. Somehow, over the years, this Valentine heartache became an homage to romantic love and chocolate.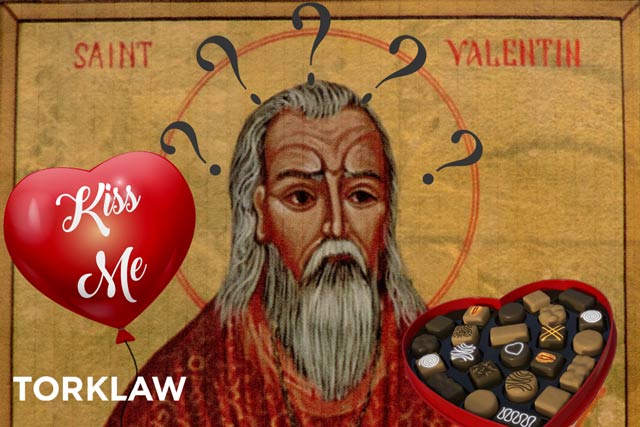 Here are some cautionary tales of other Valentine's celebrations that went a bit too far.
Spending Valentine's Day in the ER
Becoming engaged on Valentine's Day should be a dream come true. However, for one couple, their dream took a detour to the hospital. In this article, an emergency room doctor shared a story of a woman who came in after a Valentine's Day dinner with her boyfriend. He had hidden an engagement ring in the dessert, which was chocolate mousse.
Naturally, she swallowed it. Then, she became so excited, she passed out, breaking her nose when she landed. (Note: Hiding the engagement ring in food or beverages almost always ends in calamity.)
In the same article, the doctor recounts other Valentine's Day ER visits due to overly passionate activities, including a woman who showed up with a cervical spine fracture from hitting the headboard of the bed during a romantic interlude with her boyfriend. This type of injury is not uncommon, as couples tend to attempt more adventurous types of sexual activities on the most romantic day of the year.
Luckily, both of those stories had successful conclusions, and both couples became engaged; hopefully, for future Valentine's Days, they will use a bit more caution.
When Candles Ruin the Mood (and Everything Else)
Candles often factor into Valentine's Day celebrations, because their warm glow adds to an amorous environment – but only if they don't burn the house down, as this man experienced. Candles and candle holders can reach extremely hot temperatures, and open flames are always a fire hazard.  Avoid Valentine heartaches like this by remembering to never leave burning candles unattended.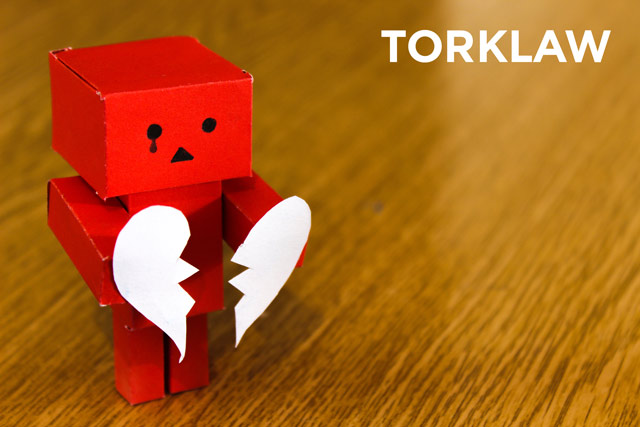 Valentine's Day Arrests
On the other hand, not feeling any pressure to participate in Valentine customs could ruin your own day. An Ohio man who showed up without a Valentine's gift found himself assaulted by his girlfriend. After she threatened him with a knife, he barricaded himself in the bedroom and called the police.
Sexual Harassment
Valentine's Day can be a legal minefield at work. While it's fine to have an inclusive Valentine's Day celebration with treats for all, it can be highly problematic to single out one person to appreciate on February 14, at the risk of sending the wrong message. If you are in a romantic relationship with a coworker, keep your Valentine's celebration out of the office so you don't make your co-workers uncomfortable, in which case they could have a valid complaint against you for creating a hostile or offensive work environment.
If you are interested in a romantic relationship with a coworker, first, you should check your company's policy on employee dating; second, proceed with caution, especially if you are in a position of power over the other person. Don't be like this supervisor, who allegedly demanded Valentine's Day gifts, which eventually became unwelcome sexual advances and requests for sexual favors from her employee, in exchange for good performance reviews.
And, if you own a restaurant, it's probably not a great idea to require your all-female waitstaff to wear such skimpy uniforms on Valentine's Day that they are cited for indecent exposure, as two bartenders are claiming occurred at this Chicago "breastaurant" (the owners deny they subjected their staff to any form of sex discrimination).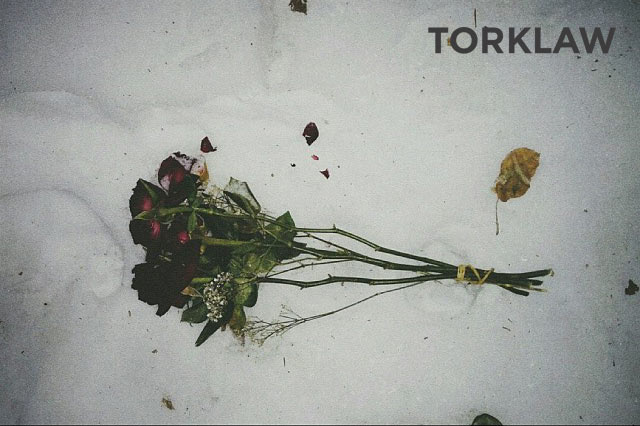 Drivers Under the Influence
Another risk on Valentine's Day is people driving under the influence. Many couples go out to dinner that night, often including wine, champagne, or other alcoholic drinks. Single people may go out with friends to forget their Valentine heartaches or drown their sorrows.
Fortunately, Valentine's Day is not one of the holidays with high rates of arrests for driving under the influence – but still, it happens. After this February 14 crash, if there was any doubt as to the cause, the at-fault driver removed it by drinking the wine she had in her car in front of the responding police officers.
If your Valentine's date will involve alcohol, use a ride share service to make sure it ends well – or at least, ends safely.
At TorkLaw, we love our clients and care about all the people in our communities. We want you to be safe and well this Valentine's Day, and every day. But if you are injured, and your insurance company is giving you Valentine heartaches, give us a call. We'll take care of you.