One of the things the government has to do in exchange for your tax dollars is provide safe roadways. For example, if Caltrans knows that a road is unsafe because there have been a lot of accidents at a certain intersection, and the state does nothing to try to reduce the number of accidents, the agency could be liable for damages to motorists who are injured at that intersection. However, if no one at Caltrans knew that the intersection was dangerous, the agency may not be liable.
Report dangerous conditions
One way courts establish liability for dangerous road conditions is by looking at prior reports of dangerous conditions from citizens such as you. The fact that the government was on notice of a dangerous condition can help establish liability for not repairing that condition.
Reporting hazardous road conditions to Caltrans serves two purposes: First, it increases the likelihood that Caltrans will repair the condition. Second, it leaves a paper trail of the fact that California citizen is concerned about traffic safety at that location.
If you notice that a traffic sign is obstructed by a tree, or that the posted speed for a curve seems too fast, or that pavement markings have faded so much, they're virtually invisible, notify Caltrans of the condition. As the saying goes, "if you see something, say something."
Accidents happen all over Southern California streets because of hazardous road conditions. The attorneys at TorkLaw can help you figure out whether you have a claim because of a hazardous road condition.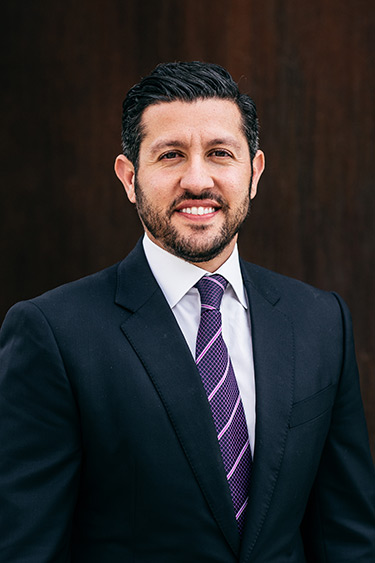 A highly regarded and well-respected trial lawyer, author and speaker, Reza Torkzadeh is the founder and managing attorney of TorkLaw – a premier plaintiff's personal injury law firm specializing in complex catastrophic injury and wrongful death cases.
Reza's performance in and out of the courtroom has earned him several of the industry's top awards and professional recognitions, and a reputation as an elite litigator. He has earned millions in settlements, verdicts, and judgments for his clients.
If you would like a free consultation, please contact us today.