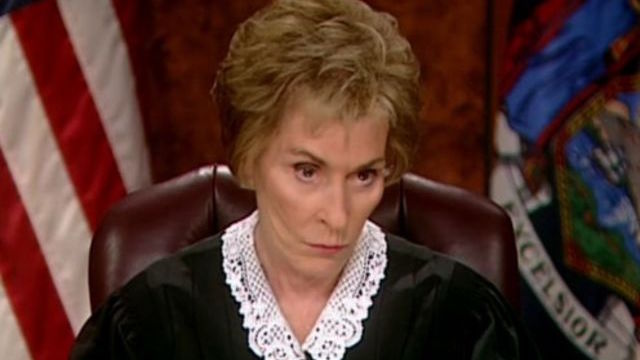 Poll: 10% Of College Grads Think Judge Judy Is On The Supreme Court
It's a little hard to grasp, but a recent poll found out that 10% of college graduates actually think Judge Judy sits on the Supreme Court of the United States.
Spoiler alert: she doesn't.
The American Council of Trustees and Alumni conducted the study, polling 1,100 graduates from various liberal arts colleges and universities. The purpose was to gauge the effectiveness of civics and Social Studies programs at the college level in the US. The results were a little hard to swallow.
In addition to Judith Sheindlin having apparently been appointed to the SCOTUS, the poll also found these scary facts:
59% of grads identified Thomas Jefferson as the father of the Constitution (it was James Madison)
40% didn't know Congress has the power to declare war
Less than 50% knew the Senate has to vote on Presidential impeachment.
More than half didn't know Senators had six-year terms.
We're not sure what's going on in these colleges, but we do know that getting informed is key to knowing your legal rights. Check out our free book to make sure you know yours.