About Fire Prevention Week
The National Fire Protection Association (NFPA) is the world's leading resource on information regarding fire and electrical hazards. The NFPA has been observing Fire Prevention Week (FPW) since 1922. Then, in 1925, President Coolidge proclaimed it a national observance.
Fire Prevention Week is the longest-running public health observance in the U.S. It is held each year during the week of October 9th as a memorial to the Great Chicago Fire. This year's campaign is "Not Every Hero Wears a Cape. Plan and Practice Your Escape!" 
The Great Chicago Fire of 1871
The tragedy known as the Great Chicago Fire began in the evening on Sunday, October 8, 1871, and burned until Tuesday morning, October 10. It swept through the northeastern portion of Chicago in a path that was four miles long and a mile wide, causing devastating damage to roughly one-third of the city. This horrific conflagration killed almost 300 people, left 100,000 homeless, destroyed more than 17,400 structures, and burned more than 2,000 acres of land.
Legend has it that the fire was started by "Mrs. O'Leary's cow," who kicked over a lantern in the barn. While we do know the fire did start at the O'Leary's cottage on a hot and windy night, there is no actual evidence that it had bovine origins.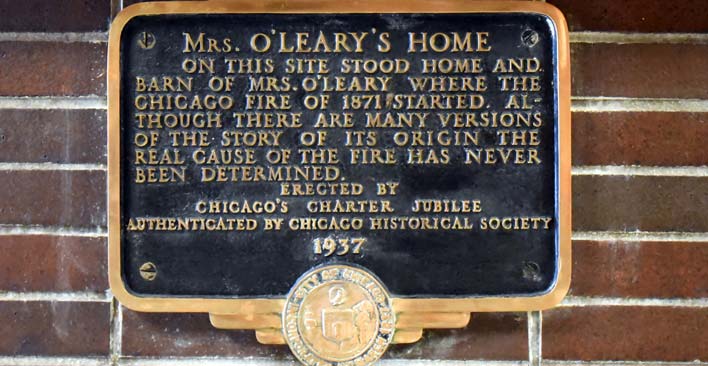 It didn't help that the entire city was made of wood: the buildings and sidewalks were all wooden structures, and because the area was experiencing a drought, the streets were filled with sawdust to control the dust. The blaze spread faster than the horse-drawn fire engines could fight it.
As horrible as this tragedy was, it changed the way city planners thought about fire prevention when designing and building large, metropolitan areas. Today, cement sidewalks and paved streets act as fire breaks that help contain fires within the city blocks where they begin.
Home Fire Prevention
Fire prevention at home requires vigilance every week, not just during Fire Prevention Week. But you can start by checking for common fire hazards, and learning safer habits.
Some common home fire safety tips are:
Install carbon monoxide and smoke alarms at every level of the home, inside each sleeping area and outside each sleeping area.
Test your smoke alarms monthly, and change the batteries as needed.
Make sure all electrical cords are in good condition, and don't have metal wires exposed.
Make sure electrical outlets are not warm to the touch – if they are, contact an electrician or your landlord.
Make sure electrical outlets are not overloaded. Use surge protectors vs. extension cords.
Clean the lint trap in your clothes dryer after every load.
In the kitchen, make sure there are no flammable items near the stove top or other appliances that become hot.
Keep a fire extinguisher in your kitchen to stop a stove fire before it spreads.
Keep flammable items away from all heat sources, like fireplaces, wood stoves, space heaters, or radiators.
If you have a chimney, have it professionally inspected each winter.
Keep candles inside sturdy containers.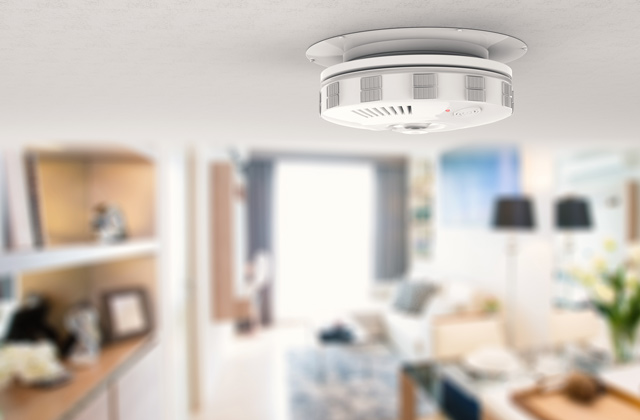 Fire safety habits:
Turn pot handles toward the back of the stove so they aren't accidentally knocked over.
Stay in the kitchen when cooking food on the stovetop, indoor grill, or broiler.
Keep lit candles well away from flammables, or places where kids or pets could be burned by them.
Turn portable heaters off before going to bed or leaving a room.
Blow out candles before going to bed, or leaving a room for any length of time.
If you smoke, do it outside your home. Be sure to completely crush out your cigarette before leaving it. Dispose of cigarette butts appropriately – don't throw them on the ground or out your car window.
See our fire accident page for more fire safety tips.
2019 Fire Prevention Week Campaign
During Fire Prevention Week, children, and adults alike can be heroes by learning about ways to stay safe in the event of a fire in their home, school, or workplace.
In a typical home, if the smoke alarm sounds due to a fire, you may have as little as one to two minutes to escape safely. Planning and practicing your escape can help ensure everyone has enough time to get out safely.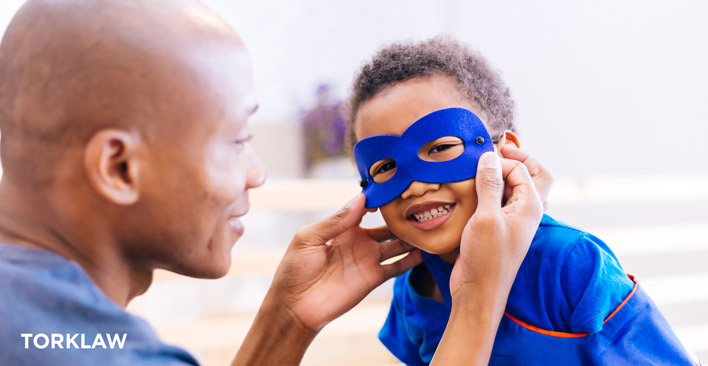 Easy Fire Evacuation Plan
Creating your family's fire evacuation plan is not a difficult task; just follow these five easy steps.
1) Draw a map of all the rooms in your home.
2) Mark two escape routes from each room, marking exits such as a door and a window, and drawing a path leading outside.
3) On the map, mark the location of all smoke alarms in your home.
4) Choose an outside meeting place in front of your home where everyone will meet upon exiting, and mark it on the map.
5) Place a note on the map reminding everyone to call 911 at the time of the fire.
You should practice your fire evacuation plan twice a year, also. It's also recommended to change the batteries in your smoke alarms at least twice a year. A helpful reminder for both these things is to do them when Daylight Saving Time changes, each Spring and Fall.
If You've Been Injured in a Fire
If you have been injured in a fire that was caused by another person's negligence, contact the personal injury lawyers at TorkLaw today find out if you are entitled to compensation.
You may be able to receive a settlement to pay for expensive medical treatments, lost income, pain and suffering, and emotional distress. Call us at 888.845.9696 for a free, no-obligation consultation.