Black Friday: the busiest shopping day of the year in the United States. The origin of the term "Black Friday" referring to the day after Thanksgiving came out of Philadelphia in the 1950s. It's how police officers described the chaos of shoppers and tourists flooding that city's streets before the Army-Navy football game each year. Today, it refers to the chaos in retail stores across the nation as many businesses, anxious to take advantage of the start of the Christmas shopping season, advertise their lowest prices of the year. Many stores, not satisfied with one day of sales, have begun opening on Thanksgiving Day for "pre-Black Friday" sales.
While these stores typically hire holiday help to stock the shelves and collect the money, they don't always hire enough security staff to manage the crowds. Since 2006, Black Friday shoppers have suffered 10 deaths and 111 injuries — and we assume many more have gone unreported. Many injuries on Black Friday seem to happen at Wal-Mart stores.
Stampedes
In 2008, Jdimytai Damour, a temporary Wal-Mart worker in the Valley Stream store on Long Island, N.Y. was trampled to death by an uncontrolled mob who broke down the front doors and stampeded into the store. After this tragedy, the Occupational Safety and Health Administration (OSHA) cited Wal-Mart for not adequately training staff on crowd control. They were fined only $7,000, which they fought aggressively in court, but eventually were forced to pay.
Since then, there have been other reports of people being trampled and stepped on during Black Friday stampedes; most of these people escaped with minor injuries, but injuries due to crowd crushes can be severe. Dangers include asphyxia, heart attack, and traumatic injuries to the head, chest or internal organs. As the case above shows, the business owners may be liable if they did not provide adequate security or training for their staff.
In-store Violence
Stampedes are not the only risk for shoppers in stores on Black Friday. There have been multiple stories of people harming others to grab limited merchandise.
In 2011, two Wal-Mart shoppers in Rome, N.Y. were sent to the hospital with back injuries after being pushed to the ground when a brawl erupted near the cell phone display. That same year, at a Wal-Mart in Porter Ranch, California, a woman repeatedly used pepper spray on other shoppers battling for XBox 360 video game units. Roughly 20 people were injured. The woman claims that she and her children were attacked by other shoppers, and said she was considering a lawsuit against the store for not providing enough security.
Also in 2011, an off-duty police officer who was hired to help with Black Friday security at a North Carolina Wal-Mart made a bad situation much worse. He deployed pepper spray in a crowd, "to regain composure," he claimed. One shopper, an asthmatic, was sent to the emergency room.
Parking Lot Incidents
On Black Friday, 2012, two people were shot in a Wal-Mart parking lot in Tallahassee, Florida due to a disagreement over a parking space; both recovered. In 2013, an argument over a parking space at a Washington D.C. area Wal-Mart escalated into a stabbing – the wounded man recovered, and both were charged. In 2015, a purse-snatcher in a Covington, Georgia Wal-Mart parking lot killed his victim after backing over her multiple times with his car as he fled. On Thanksgiving night in 2016, police attributed a fatal shooting of a man in a Reno, Nevada Wal-Mart to a parking spot dispute.
Commercial Premises Liability
Of course, not all Black Friday injuries are related to violence or bad behavior. Many injuries occur due to carelessness – pedestrian accidents in crowded parking lots, or shoppers hit by shopping carts or falling merchandise. When there are more humans present, the chance for human error increases.
Those who own or manage retail businesses have a duty to protect the shoppers they invite into their stores from being injured. These business owners and managers can be sued for negligence if they don't maintain an adequate level of care.
Given the almost legendary nature of Black Friday injuries at retail businesses, it is reasonable to assume that stores advertising blockbuster Black Friday sales would invest in hiring adequate security staff, both inside stores and in the parking lots, as well as crowd control training for all regular staff. However, every year brings a new batch of Black Friday tragedies.
Alternatives to Black Friday
People are starting to recognize the irony of participating in the savage consumerism of Black Friday immediately after giving thanks for our blessings. There has also been a backlash against businesses who open on Thanksgiving Day. In response, many retailers have begun advertising that they are NOT open on Thanksgiving. Others, like REI, shut down entirely on Black Friday.
Small Business Saturday encourages people to patronize local, privately owned businesses on the Saturday following Thanksgiving. Cyber Monday is marketed to motivate people to shop online, and many online retailers offer deals on the Monday after Thanksgiving.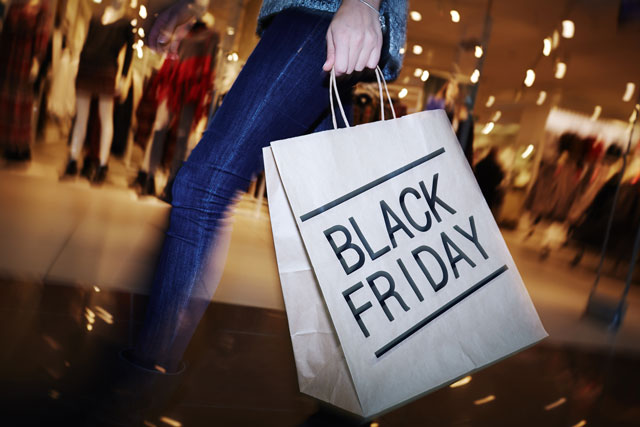 Black Friday Safety Tips
If you do choose to brave the crowds on Black Friday, here are some safety tips to think about:
Keep your purse close to your body, or go without. Keep your wallet in an inside coat pocket or front pants pocket.
Don't fight over an item – it's not worth it.
Keep your money or credit card in your wallet until it's time to pay.
Drive slowly and with extreme caution in parking lots.
Be patient in the parking lot. If someone steals your space, let it go.
Park in a well-lit area.
Keep shopping bags in your trunk, out of sight.
What to Do if You are Injured on Black Friday
If you are injured in a store on Black Friday, or any other day, and you believe that your injuries are due to negligence on the part of the store's management, call TorkLaw at 888-845-9696 for a free, no-obligation consultation.