Alex Ramos, of Modesto, Injured In Merced County Truck Accident On Highway 99 By Atwater Boulevard Offramp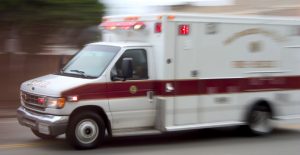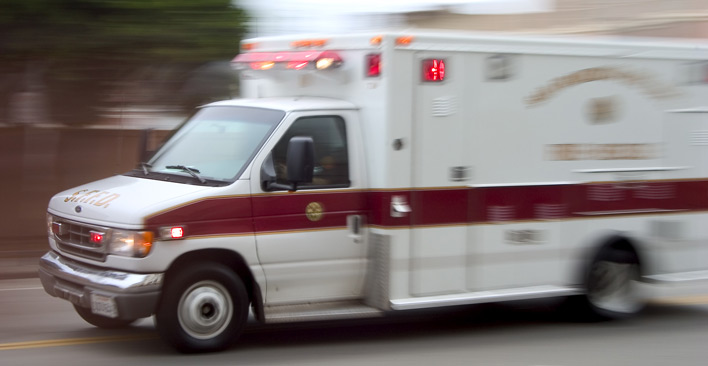 ATWATER, CALIFORNIA (March 28, 2022) – A man from Modesto identified as Alex Ramos was injured in a semi-truck accident in the no. 2 lane of southbound Highway 99 near Atwater Boulevard.
Merced County police officials are saying that the collision took place around 7:50 a.m. on Thursday. Alex Ramos was in a Mercedes and behind a big rig truck hauling sulfuric acid.
A second big rig identified as a 2016 Freightliner hauling a trailer collided with the rear of the Mercedes thereby pushing it into the first truck.  Firefighters and paramedics were called to the scene of the collision in order to help the victim.
Firefighters were eventually able to extricate Alex Ramos and took him to the Doctors Medical Center in Modesto for treatment. Multiple lanes of Highway 99 were closed as police officers investigated the crash.
It remains unclear if the truck driver that rear-ended the victim's car will receive any citations for the crash.
Liability In Merced County Semi-Truck Accidents
Semi-trucks are especially dangerous to people in passenger vehicles. According to data from the NHTSA, over 5,000 people were killed in crashes involving large trucks in 2019 alone. Nearly 160,000 were injured in those crashes. Most collisions occur on weekdays between 6:00 a.m. and 6:00 p.m. as people commute to their places of employment. There are a number of factors that could potentially make a truck accident more likely.
Driver Experience: Operating a truck is substantially more difficult than driving a smaller vehicle. Inexperienced and younger drivers are more likely to make serious mistakes.
Stopping Distance: Due to their weight, a fully loaded semi-truck can take two football fields to come to a stop at freeway speeds.
Traffic Conditions: Accidents are more likely to occur on densely packed freeways. Many truck drivers simply won't slow down in time for slowing traffic.
Inclement Weather: Driving a truck is difficult in the best of traffic conditions. Rain, snow or other instances of inclement weather all make collisions more probable.
Semi-truck drivers must get a commercial driver's license (CDL) and are held to a high standard in terms of safety. Serious traffic infractions can jeopardize a truck driver's ability to maintain their CDL. All truck drivers must maintain a safe speed and follow distance with the vehicles ahead of them. Pursuant to California Vehicle Code 21703, "The driver of a motor vehicle shall not follow another vehicle more closely than is reasonable and prudent, having due regard for the speed of such vehicle and the traffic upon, and the condition of, the roadway." There is a rebuttable presumption of negligence when a driver rear-ends another vehicle.
If a truck driver was working at the time of a collision, their employer could be vicariously liable. In general, employers are liable for the negligent actions of their employees – insofar as they were working within the course and scope of their job duties. However, many truck companies will try to evade liability for collisions by hiring their truck drivers as "independent contractors." It is important to determine the employment status of a truck driver at the time of a collision.
Truck accidents are typically complex events. The factors that influence a crash can take place hours or months before the event. Depending on the facts of any case, liability for a truck accident could extend beyond a truck driver or truck company. For example, the company that loaded a truck may bear some liability for a collision. Overloading a truck could increase its stopping distance or may even cause brake failure. Victims of truck accidents tend to suffer very serious and costly injuries including:
Broken bones
Head injuries
Lacerations
Spinal cord injuries
Organ damage
Even after the physical injuries of a truck accident have healed, many victims suffer from long term psychological damage such as post traumatic stress disorder. Thankfully, though, there is help available. The FMCSA requires commercial trucks to carry between $750,000 – $5,000,000 in liability coverage. Any person that is injured in a truck accident may be able to seek some measure of justice through a bodily injury claim. Damages can help cover lost wages, medical bills and pain and suffering. A truck accident attorney can investigate all of the facts of your case free of cost and let you know what your legal options are.
Investigating A Merced County Semi-Truck Accident
We at TorkLaw extend our best wishes to Alex Ramos as he continues to recover. Any person that may have more information about what happened should reach out to California Highway Patrol. This was a preventable tragedy that should not have taken place. Someone could have easily been killed. There needs to be some accountability for what happened.
Have you or someone that you love been injured due to the negligent actions of a truck driver? There are a number of laws designed to protect your rights. Our team of personal injury attorneys are here to answer any questions that you may have. We care deeply that accident victims get the medical and financial support that they need in order to recover. Whether you just have legal questions or need a free, independent investigation into an accident we are here for you. You can reach out to us anytime at (888) 441-4991.