Driving is so much more than just hopping in the car and going. There's a lot of rules and laws at play here, and a lot of us forget some of them even exist.
5. Just About Everything You Do At A 4-Way Stop Is Completely Wrong
We've all seen it. Multiple cars at a 4-way stop, and the standoff ensues. You go ahead, no you go ahead, no you go… and so on. You sit and wait for the other car, yelling "It's your go, stupid!" when they're doing the same. To clear everything up, under Sections 21800-21809 of the California Vehicle Code — the driver that gets there first, goes first. If you both get there at the same time, the car on the right goes first. That means if you look to your right, and nobody's there… it's your turn. So take it.
4. Like It Or Not, You Have To Give Three Feet For Safety
In most places, the law requires drivers to give cyclists at least a three foot separation. Some places require even more. When you see a bicycle on the road, make sure you are giving them their required clearance. It's much easier than dealing with an accident.
3. Texting And Driving Is How People Get Killed. Literally Killed.
It does not matter if it's just one quick text to say you'll be home. It also counts for tweeting, updating Facebook statuses, opening work emails, Snapchat selfies to your crush, or anything else your phone does. Put your phone down and drive. Driving is hard enough as it is, and texting while you're driving reduces your reaction time to "non-existent." If it's that important — pull over.
2. Yes. Motorcycles Get To Split Lanes
While it might be annoying to some, allowing a motorcyclist to split lanes is the law. As long as they follow the specific rules as to when and at what speed they're allowed to do it — they're in the right. Many drivers will close ranks to prevent a lane splitting motorcyclist, and that is not only dangerous, but it's illegal.
1. If The Lights Are Flashing, You've Got To Move Over
When an emergency vehicle is stopped on the side of the road, with lights flashing — you have to change lanes. This goes for certain kinds of work crews, police, tow trucks, and any other type of official vehicle. This is for both your safety and theirs. The only time you're allowed to stay in the right lane is if something in the next lane is blocking you from moving over.
It's important to follow the rules of the road, but what do you do if someone doesn't? If you've been hurt in an accident and it was someone else's fault, it's important to speak with a lawyer as soon as possible.  Use our form below for your free consultation and learn about your case.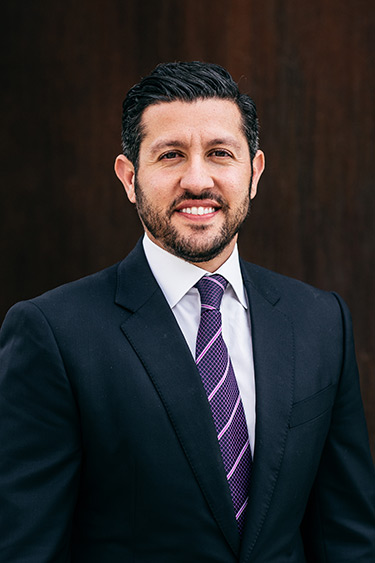 A highly regarded and well-respected trial lawyer, author and speaker, Reza Torkzadeh is the founder and managing attorney of TorkLaw – a premier plaintiff's personal injury law firm specializing in complex catastrophic injury and wrongful death cases.
Reza's performance in and out of the courtroom has earned him several of the industry's top awards and professional recognitions, and a reputation as an elite litigator. He has earned millions in settlements, verdicts, and judgments for his clients.
If you would like a free consultation, please contact us today.