As the old saying goes, "you never think it's going to happen to you until it does." There's accidents out there that you probably figured could never happen to you — that happen all the time.
5. Escalators Injure And Kill Enough People To Fill A Minor League Baseball Stadium
While most people see escalators as being pretty innocuous, in 2013 they injured or killed 12,260 people in the US. Under the law, escalators are considered a common carrier, and operators can often be liable for these accidents. Oddly enough, escalators kill 18 times as many people as elevators.
4. Thousands Of People Every Year Die From Literally Walking Down The Street
Think about how many stories begin with "I was just walking down the street when…" Now realize that every year, an average of 6,000 people are killed while simply crossing the street. What many people don't realize is that even if you are jaywalking, a driver can be liable if they hit you.
3. Amusement Park Ride Injuries Are More Common Than Shark Attacks
In 2011, there were 1,204 injuries reported at over 400 amusement parks. What should scare you even more is that less than half of the theme parks surveyed in that study even bothered to provide statistics. Amusement park rides are another common carrier accident, that requires the operators to take every precaution necessary to ensure safety. It doesn't always work out that way, though.
2. Yearly Deaths By Hospital Error Might Be Equal To The Population Of Atlanta
A study in 2013 estimated that 440,000 people could be dying each year from preventable errors at hospitals. Another estimate said you have a 1 in 1,523 chance of dying due to any complication from medical care.  It can shake up your view of the world when it happens, and most people never figure it can happen to them.
1. Over A Half-Million Cyclists Visit Emergency Rooms Every Year
Bike crashes happen a lot, but few people realize how common it is for a cyclist to be seriously injured. Every year, an average of 540,000 cyclists visit the ER for injuries sustained in accidents. That's enough cyclists to completely fill Wembley Stadium… five times. Many of these accidents result from drivers not knowing the law, and not paying attention.
If you or a loved one have been injured in an accident, or have lost someone close to you, it's important to speak to a lawyer as soon as possible.  Use our form below for your free consultation to learn about your rights. Call today: (888) 845-9696.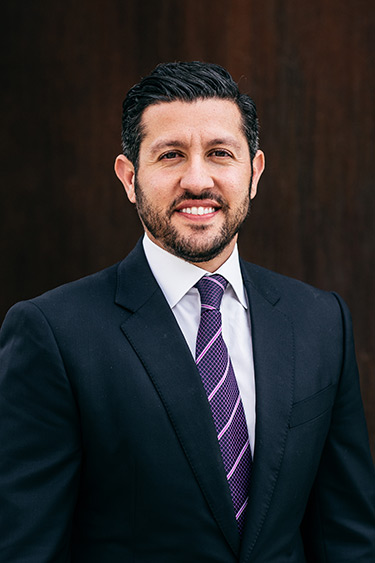 A highly regarded and well-respected trial lawyer, author and speaker, Reza Torkzadeh is the founder and managing attorney of TorkLaw – a premier plaintiff's personal injury law firm specializing in complex catastrophic injury and wrongful death cases.
Reza's performance in and out of the courtroom has earned him several of the industry's top awards and professional recognitions, and a reputation as an elite litigator. He has earned millions in settlements, verdicts, and judgments for his clients.
If you would like a free consultation, please contact us today.