The Coronavirus Disease 2019, or COVID-19, has changed all our lives. During a pandemic like this, taking care of each other takes on even greater importance. That's why TorkLaw teamed up with another Orange County, California, personal injury law firm, Feher Law, to create Lunches on Lawyers.

Lunches on Lawyers
Lunches on Lawyers is all about supporting our communities. It's an effort to provide sustenance, nourishment, and a bit of kindness to the healthcare heroes on the frontlines of the COVID-19 pandemic: the doctors, nurses, medical staff and first responders.
It's also about supporting our local restaurants and food suppliers, whose businesses have also been devastated by shelter-in-place recommendations and government-mandated closures.
As personal injury attorneys, we often work closely with medical professionals. When COVID-19 became a global event, we knew our healthcare workers would be among the hardest hit by this disaster.
While we also knew that one of the best ways to help in this situation was to stay home, it seemed that there must be some other way to help. We decided we could team with other legal professionals and use our resources to provide some sustenance, nourishment and kindness to these hardworking healthcare heroes who are helping to heal the sick and keep the rest of us safe.
Along the way, other lawyers, law firms and professionals in the legal field have joined the cause, as have local restaurants who have offered food at discount pricing.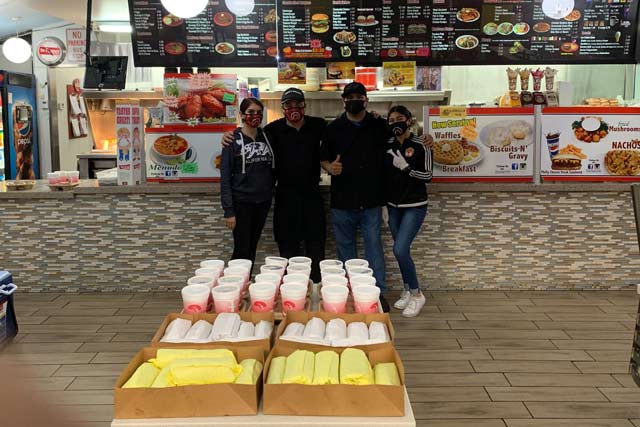 Helping the Helpers
In its first two weeks alone, Lunches on Lawyers delivered meals to workers in nine hospitals and medical centers in Los Angeles County, Orange County and the surrounding area.
TorkLaw has also supplied local hospitals with 15,000 desperately-needed facial masks.
We will continue this initiative throughout the pandemic. We also hope to keep it going afterwards, bringing meals or supplies to those responding to future crisis situations, and using the resources we have to help those who are helping others.
---
Did you find this post informative? You may also want to check out the below content:
What You Need to Know About the Coronavirus
Coronavirus Pandemic: We're All in This Together
Self-Care & Resilience in Times of Crisis