Nicolas Santana (Full Name: Nicolas Gamez Santana), of Bonham, Texas Died In Fannin County Semi-Truck Accident on State Route 78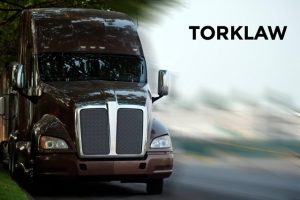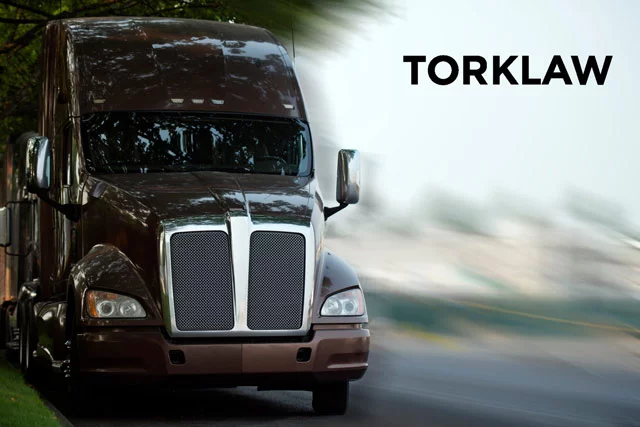 FANNIN COUNTY, TEXAS (January 23, 2022) – A truck driver identified as Nicolas Santana has tragically died in a Fannin County truck accident on State Route 78.
Fannin County officials are saying that the collision took place at 6:15 p.m. on January 16. Nicolas Santana was in a 2021 Kubota Tractor towing a homemade trailer and waiting to make a left turn.
His vehicle was then rear-ended by a 1998 Peterbilt towing a semi-trailer. The force of the impact caused the Kubota Tractor to roll over and eject the driver.
Paramedics were called to the scene in order to help the victim. Sadly, Nicolas Santana was pronounced dead at the scene.
A full investigation into the crash remains ongoing at this time.
Liability For Fannin County Semi-Truck Accidents
Driving a truck can be one of the most dangerous jobs that people can take. According to data from the Bureau of Labor Statistics, "There were 914 fatal occupational injuries to truck drivers in 2018, a slight decrease from 927 in 2017. The incidence rate of nonfatal occupational injuries and illnesses involving days away from work was 262.1 cases per 10,000 FTE workers among heavy and tractor-trailer truck drivers and 233.0 cases among light truck or delivery services drivers in 2018." There are a number of factors that could contribute to a semi-truck accident.
A semi-truck might be overloaded which could cause it to take longer to stop.
A semi-truck may not be properly maintained so that it can operate safely.
A semi-truck driver may not be paying adequate attention to the road ahead of them.
Driving a truck is much more difficult than driving a passenger vehicle. Truck drivers must remain vigilant at all times for the traffic conditions ahead of them. Pursuant to Texas Transportation Code § 70.077, the driver of a vehicle shall not follow another vehicle more closely than would be reasonable and prudent given the prevailing conditions of the roadway. If a truck driver fails to slow down and rear-ends another semi-truck, this could form the basis of a negligence claim.
When a truck driver acts negligently and rear-ends another vehicle, their employer could be held at fault. Generally speaking, companies are liable for the wrongful actions of their employees – insofar as those employees were working within the course and scope of their job duties. However, it is common for truck companies to attempt to evade liability for crashes by hiring their drivers as "independent contractors." There are many steps that should be taken after any semi-truck accident.
Surveillance footage of the accident should be sought.
Medical records should be preserved.
Eye witnesses should be interviewed.
Photos of the accident site should be taken.
The family of any person that died in a truck accident may have legal recourse through a civil claim. Damages in a civil claim can help cover many of the expenses that come with the loss of a loved one. Unfortunately, it is extremely common for truck companies to deny liability when their driver causes a fatal collision. A wrongful death attorney can examine all of the unique facts of your case and let you know what your legal options are.
Investigating A Fannin County Semi-Truck Accident
We at TorkLaw extend our deepest condolences to the family of Nicolas Santana. Any person that may have more information about what happened should reach out to police. There needs to be some accountability for the sake of the victim's family. So many questions need to be answered.
Do you need more information about a Fannin County truck accident? Our team of worker's rights advocates are here to answer any questions that you may have. We care deeply that accident victims are aware of their rights and that truck companies are doing everything in their power to keep our roads safe. Whether you just have legal questions or need any type of assistance we are here for you. You can reach out to us anytime at (888) 441-4991.