Graylan Spring, 19, (Full Name: Graylan Paul Spring), of Austin, Died In Corrigan Tractor Trailer Truck Accident on U.S. Highway 59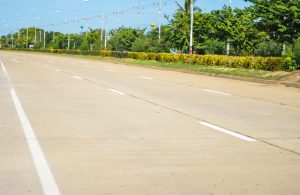 CORRIGAN, TEXAS (January 23, 2022) – One person has died and Graylan Spring was critically injured in a Corrigan semi-truck accident on U.S. Highway 59 by Plant Road.
Polk County officials are saying that the collision took place about 1:30 p.m. on Friday. Graylan Spring was a passenger in a 2007 Nissan Versa.
An 18-wheeler truck made an abrupt left turn in front of a Nissan and caused the two vehicles to collide. The Nissan became wedged underneath the trailer of the truck.
Firefighters and paramedics were called to the scene in order to help the victim. They were eventually able to be freed from the wreckage.
Sadly, the 18-year-old driver who was a student at Stephen F. Austin State University died due to their injuries.  Graylan Spring was taken to the hospital with critical injuries.
The driver of the semi-truck was cited for failure to yield to the Nissan.
Liability For Corrigan Truck Accidents
Thousands of people are killed or seriously injured every year due to the negligent actions of truck drivers. Most people injured by semi-trucks are occupants of passenger vehicles. According to the IIHS, "Large trucks often weigh 20-30 times as much as passenger vehicles. They are taller and have greater ground clearance than cars, which means that lower-riding vehicles can slide beneath truck trailers, with deadly consequences. Strong underride guards can prevent that from happening." Truck drivers should take a number of steps to prevent collisions.
Truck drivers should be well rested before they head out onto the road.
Truck drivers should check their blind spots before making turns.
Truck drivers should abstain from alcohol and other intoxicating substances.
Driver experience is one of the leading factors to determine how likely a truck driver is to be involved in a collision. In general, younger truck drivers are much more likely to be involved in a fatal accident. To prevent collisions, truck drivers should be very familiar with how their particular rig operates. They should also use commercial GPS software to guide their routes. There are a number of streets that semi-trucks should not travel down.
All truck drivers must use due care to avoid colliding with any vehicle while turning. Pursuant to Texas Transportation Code Sec. 545.103, the driver of any vehicle intending to turn left or make a u-turn in the roadway must first yield the right of way to any driver that is close enough to pose a hazard. If a truck driver failed to yield the right-of-way to an oncoming vehicle, this could be considered negligence. Victims of semi-truck accidents tend to suffer very serious and costly injuries including:
Broken bones
Spinal cord injuries
Lacerations
Head injuries
Even after a person's physical injuries have healed, truck accident survivors often report having long-term psychological trauma. Any person that is injured due to the negligent actions of a truck driver will typically have legal recourse through a bodily injury claim. Damages in a civil claim can help cover lost wages, medical bills and pain and suffering. The family of any person that died in a truck accident may be able to seek some measure of justice through a wrongful death claim.
Investigating A Corrigan Semi-Truck Accident
We at TorkLaw extend our deepest condolences to the family of the college student killed in this crash. It is our sincere hope that Graylan Spring will be able to make a full recovery. This was a preventable tragedy that should not have taken place.
Do you need more information about a Corrigan truck accident? We may be able to answer any questions that you may have. We care deeply that accident victims get the information and support that they are entitled to under the law. Whether you just have legal questions or need any support after a collision we are here for you. You can reach out to us anytime at (888) 441-4991.