When you buy a blender for your kitchen, you don't expect it to explode and cause you horrific, life-altering injuries.
But that's what has happened to a growing number of users of the NutriBullet, and some are fighting back.
The NutriBullet is a high-tech variant of the ordinary kitchen blender. It uses a unique process known as "nutrient extraction" to break down blended foods into the smallest possible components and extract the maximum nutrition.
Sure enough, the NutriBullet has become incredibly popular among the health-conscious and lovers of novel kitchen gadgets, both in the United States and abroad. It has even been used by Kate Middleton, the Duchess of Cambridge and wife of Prince William, who lost weight via a diet of NutriBullet shakes before her wedding in 2011.
In recent years, however, the NutriBullet has been shaking up the world of personal injury law, as a growing number of users claim that they have suffered burns and other horrific injuries from sudden, severe NutriBullet-related accidents.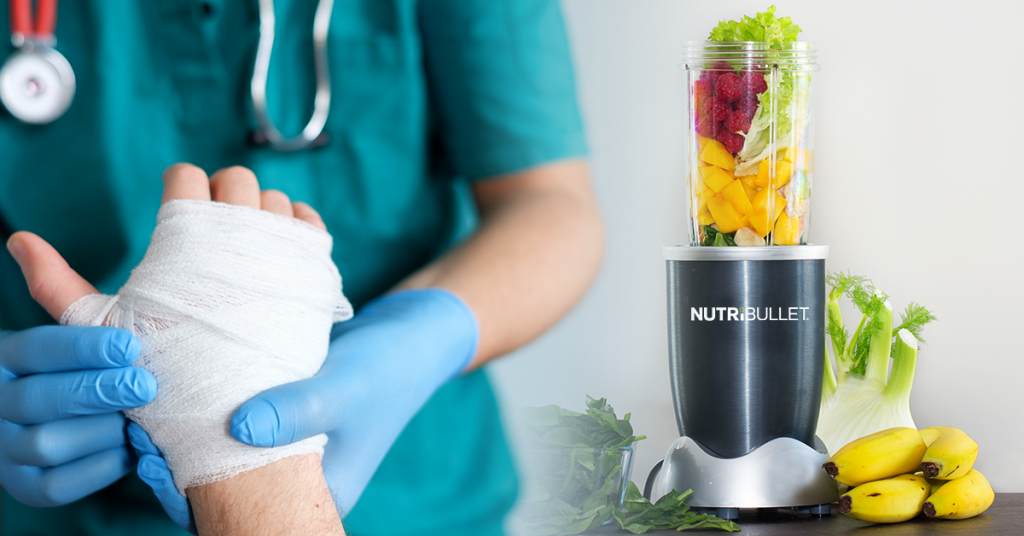 These stories have popped up on both sides of the Atlantic, in Britain as well as the United States and some of them were recently featured on the Australian TV program Today Tonight Adelaide.
In Britain, both Tysha Stapleton and Richard Moore claim to have suffered severe burns and long-term disfigurement after their NutriBullet blenders suddenly exploded, splattering scalding liquid across their faces.
Here in the United States, a lawsuit is being filed by Pete Damiano of San Francisco, also a victim of an exploding NutriBullet, who sustained burns across much of his face and was nearly blinded after his device similarly malfunctioned.
Damiano is suing Homeland Housewares, the producer of the NutriBullet, for the injuries he claims to have received at the hands of their product. He is represented by prominent San Francisco-based civil litigator Lori Andrus of the firm Andrus Anderson LLP.
But Damiano is not the only plaintiff who has filed suit over an alleged NutriBullet malfunction lately.
Over the past year, lawsuits have also been filed by Latisha King of Brooklyn and Phyllis Cerrato of Tampa, both of whom claim similar injuries after the contents of their NutriBullet blenders exploded in their faces. Wendy Littlefield of Nevada, another purported victim of a recent NutriBullet accident, is also suing.
Already, NutriBullet has fired back against the lawsuits. They claim that consumers who were injured by NutriBullet blenders were using the devices improperly, and that the NutriBullet user manual specifically warns against certain dangerous uses of the product.
These dangerous uses include putting hot liquids or carbonated ingredients in the blender, blending crushed ice, using it for more than one minute at a time, or leaving it unattended.
It is true that NutriBullet instruction manuals include these warnings, and some warnings are even placed on the side of the blender itself. However, Lori Andrus denies that her client was sufficiently warned about the dangers of the product.
Andrus argues that these warnings were only added after Pete Damiano was injured. She even points to the recipe book that comes with the NutriBullet, which until recently included recipes for hot foods to be made in the NutriBullet.
Also, even if the materials which are blended in a NutriBullet are cool when they are first placed in the blender, once the blades start spinning, the energy released can heat the mixture up if left unattended.
This can cause nasty surprises for those, such as the abovementioned British filmmaker Richard Moore, who thought they were blending cold foods only to be scalded by exploding liquid.
According to Andrus, NutriBullet should take action to ensure that the countless NutriBullet models already sold do not further harm consumers, by recalling them and attaching warnings so that users know what they're dealing with.
How will Pete Damiano's case turn out?
It's hard to say at this point. But the news is certainly worrisome to the thousands upon thousands of NutriBullet owners worldwide, who may be completely unaware that they may have a ticking time bomb waiting to go off in their kitchens.
That is why we at Torklaw are writing this article: to raise awareness of these problems associated with the NutriBullet, and hopefully save a few consumers from suffering a lot of unnecessary pain and suffering. If you have a NutriBullet in your kitchen, then you should be aware of the risk, and take all proper safety precautions.
Do not put hot or carbonated liquids in your NutriBullet.
Use only crushed ice (rather than hard ice) and make sure that it only takes up a fourth of the total volume of the blender.
Blend for no more than a minute at a time, never leave the NutriBullet unattended, and inspect the blades before each usage.
You should follow all of these precautions whether or not your NutriBullet has a warning label. And although most of these problems are associated with the NutriBullet itself, you should also take care if you own a Magic Bullet blender; the Magic Bullet is a separate product, but both are owned by Homeland Housewares.
The lawsuits against Homeland Housewares will likely take a while to resolve. But until that happens, consumers should be aware of the dangers associated with the NutriBullet. The last thing you want is for the NutriBullet to live up to its name better than anyone intended.
It may be too late for Pete Damiano and other plaintiffs, but it is probably not too late for you. So exercise great care when using these blenders, and hopefully you will be able to prevent yourself from becoming the next NutriBullet horror story.
For more information, I have attached the full NutriBullet manual, with all current safety warnings.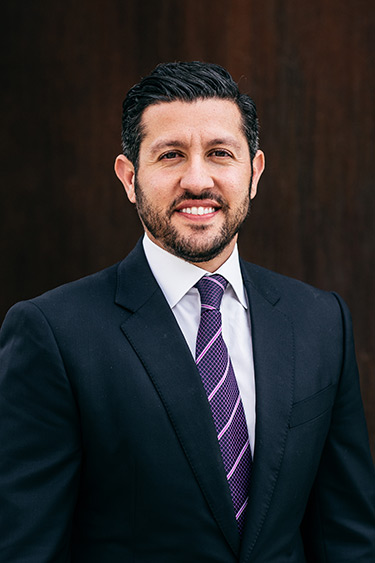 A highly regarded and well-respected trial lawyer, author and speaker, Reza Torkzadeh is the founder and managing attorney of TorkLaw – a premier plaintiff's personal injury law firm specializing in complex catastrophic injury and wrongful death cases.
Reza's performance in and out of the courtroom has earned him several of the industry's top awards and professional recognitions, and a reputation as an elite litigator. He has earned millions in settlements, verdicts, and judgments for his clients.
If you would like a free consultation, please contact us today.