On October 24, 2018, a shareholder of the Akron, Ohio-based Goodyear Tire & Rubber Company filed a lawsuit against Goodyear CEO and Board of Directors, accusing them of fraudulently covering up problems with a defective tire marketed for recreational vehicles (RVs).
One problem is that the tire, a Goodyear G159, size 275/70R22.5 was never designed for RVs, according to court documents. The other problem, the suit alleges, is that Goodyear knew the tire was unsafe and covered up evidence regarding product defect; this included multiple lawsuits and complaints regarding injuries and property damage resulting from auto accidents caused by tire blowouts and tread separation.
The G159 was manufactured from 1996-2003, and sold by Goodyear until 2005. The G159 is linked to at least 12 deaths of RV drivers and passengers, over 100 injuries, 41 lawsuits, 616 property damage claims (excluding those in litigation), and 3484 warranty returns.
An investigation by the Jalopnik automotive industry news site revealed allegations that the Goodyear defective tire's failure rate was 10 to 27 times worse than that of the defective Firestone 500 tires recalled decades before. And, while the number of deaths and injuries attributed to crashes involving the G159 exceeds those attributed to defective Takata airbag inflators, Goodyear has never issued a recall of the G159.
How did this happen, and why don't more people know about it? The answer is: by design.
The Defective Tire Known As Goodyear G159 – Designed for Delivery Vehicles, Not RVs
In 1996, Goodyear began manufacturing the defective G159 tire, which, according to court documents, "was specifically designed for stop-and-go beverage delivery trucks." Because these vehicles travel at low speeds on urban streets, the tires were only speed-rated for 65 mph of continuous use.
At some point, it was discovered that the G159 fit motorhomes, so Goodyear began marketing it to RV manufacturers. Out of the 160,000 G159s produced, 40,000 were sold for use to 16 RV manufacturers, who used them on 34 different models. Almost immediately, Goodyear began receiving complaints about tread separation.
In late 1996, some U.S. states raised their highway speed limits to 70-75 mph. In response, and despite the complaints, Goodyear increased the G159's speed rating to 75 mph in 1998. At the time, they claimed at that speed, the tire's belt edge temperatures only increased to 185℉. In reality, court documents claim, Goodyear's own internal tests showed those temperatures increased up to 229℉. Goodyear's own specifications showed that the G159's belt edges failed at 194℉.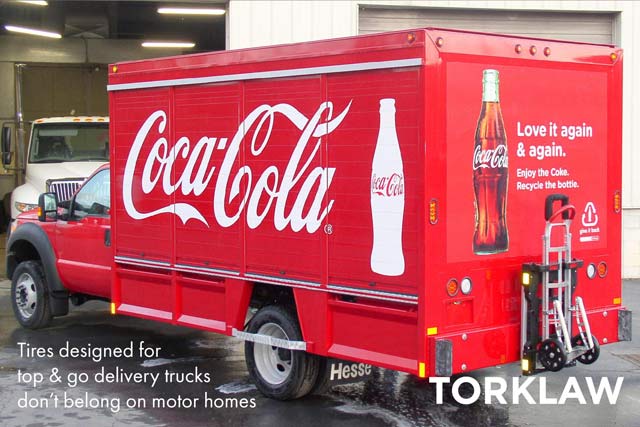 Hidden Lawsuits and a Persistent Lawyer
In 2003, LeRoy and Donna Haeger, and their son and daughter-in-law, Barry and Suzanne Haeger, were traveling in a motorhome when their right front tire, a Goodyear G159, blew out. The vehicle went off the freeway and over an embankment, landing on its side. LeRoy, Donna, and Suzanne were pinned inside the vehicle and suffered major injuries.
In 2005, attorney David L. Kurtz filed suit against Goodyear on behalf of the Haegars. In their defense, Goodyear claimed that Haeger was to blame, for slamming on his brakes; for not having an owner's manual stating the tire's load range; for not loading the motor home properly; for not adjusting the tire pressure. At one point, they claimed that road debris caused the tire blowout.
Kurtz continually requested Goodyear's test results on G159's road safety and durability, and Goodyear continually objected, or produced incomplete results. Kurtz asked the judge to order Goodyear to produce the documentation; however, the judge found the data was sealed by court order from other cases. Eventually, in 2010, out of energy and money, the Haegers accepted a confidential settlement.
Then Kurtz saw an article about a Goodyear defective tire lawsuit in Florida in which the jury awarded the plaintiff $5.6 million for injuries sustained when their defective G159 tire caused a crash. The article stated that the plaintiff's attorneys presented Goodyear records showing their data on speed testing, internal heat and failure rate.
Kurtz filed a motion in District Court for misconduct sanctions against Goodyear. Company attorneys sought to seal that document also, but this time judge Roslyn Silver didn't comply. Instead, she launched a judicial inquiry, which brought light to even more deception and false testimony. The Haegers were awarded $2.7 million in legal fees, which Goodyear has appealed to the U.S. Supreme Court. SCOTUS sent the case back to Silver to determine actual damages caused by the misconduct, and that case is still pending.
Covering Up the Cover-up
Meanwhile, Harold and Georg-Anne Phillips had filed another suit against Goodyear over a 2002 crash caused by defective G159 tire failure. During a 2003 deposition, Kim Cox, a Goodyear claims administrator, admitted that Goodyear knew the G159 did not "perform properly" on Class A motorhomes.
Upon Cox's utterance, Goodyear's counsel immediately terminated the deposition and quickly negotiated a settlement with the Phillips. They requested a protective order barring any discussion of the case outside of court. Then, Goodyear's attorney asked the court reporter from the deposition to send him all notes and transcriptions, and destroyed them.
Timothy Casey was an attorney working on a separate G159 case in Arizona. He asked the Philips lawyer, Guy Ricciardulli, about the case, and Ricciardulli told him about the deposition.
On June 28, 2007, Casey and others petitioned the court to modify its Protective Order and allow access to the Cox deposition. Goodyear began trying to quash this motion, but in 2008, a judge stated that Cox's deposition was not subject to a Protective Order, nor Ricciardulli's recollection of it.
That information became available to other attorneys trying G159 cases, and Goodyear's legal strategy became clear: They would cite driver error, tire underinflation, overloaded motor homes, extreme temperatures and road debris as causes of the failures. When forced to provide evidence, they would request protective orders and secure confidential settlements so attorneys and plaintiffs couldn't share information. But eventually, the truth was revealed.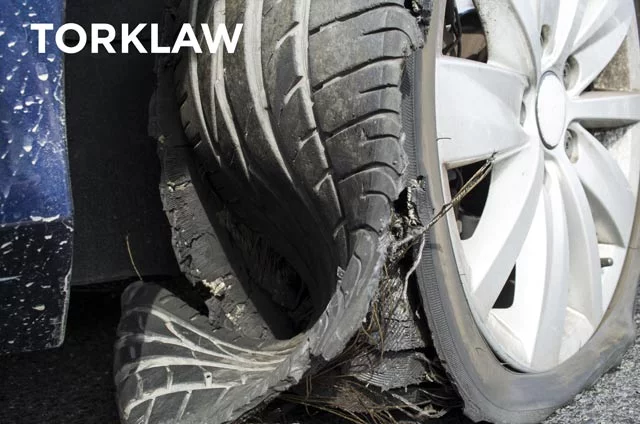 The Government Gets Involved
In January 2018, the National Highway Traffic Safety Administration (NHTSA) announced a preliminary evaluation into the G159 , pointing out that the evaluation would have happened earlier, but court documents relating to hundreds of victim claims had been sealed until 2018. The NHTSA investigation could result in a maximum $105 million fine against Goodyear.
In July 2018, it was confirmed that the United States Department of Transportation's Office of the Inspector General had launched an investigation into Goodyear G159. The Inspector General has been involved with similar investigations of major scandals, like the deadly Takata airbags and GM ignition switches,
Finally, as we mentioned at the beginning of this post, the Steven A. Ettinger Inc. Profit Sharing Plan filed a shareholder derivative suit against Goodyear's CEO and Board of Directors for knowingly engaging in a cover-up of a safety defect, thereby damaging the company's reputation, and potentially subjecting the company to hundreds of millions of dollars in civil litigation, as well as criminal liability. This case, and the government investigations, are ongoing.
Although the Goodyear G159 size 275/70R22.5 hasn't been produced since 2003, it is possible that some are still in use. If you own a motorhome or RV, please check your tires – if they are Goodyear G159s, you should replace them as soon as possible. If you or someone you know has suffered a personal injury in an RV or accident involving a Goodyear G159 tire blowout or tread separation, you or they may be entitled to significant compensation – contact TorkLaw for legal advice.
Tire blowout accidents are extremely dangerous and often result in catastrophic injury, and can occur due to a number of reasons, including age, wear, over- or under-inflation, and road debris. They can also occur due to defective design, problems in the manufacturing process, or fraudulent marketing, as is alleged in this case of Goodyear defective tires.
At TorkLaw, our tire defect lawyers have handled cases that range from a young girl being made a paraplegic due to a defective tire blowout, to a van full of students who sustained brain injury and other serious injuries. We have been able to help these victims receive much-needed multi-million dollar wins from tire manufacturers.
If you have been injured in a tire blowout accident, and suspect that your tire was defective, contact the TorkLaw legal team right away to find out if you have a case.