Female Swimmer Critically Injured In Lake Berryessa Pontoon Boat Accident In Napa County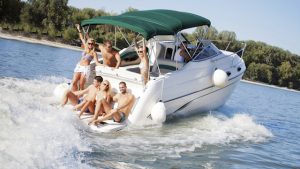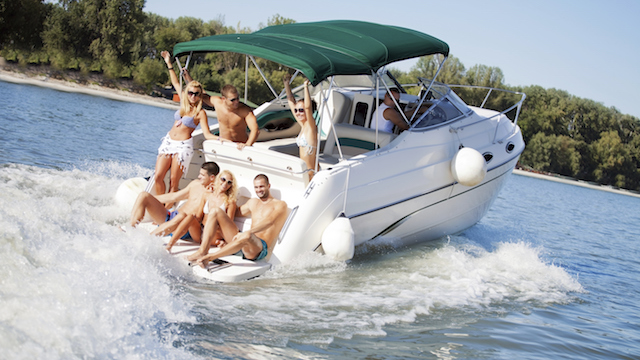 NAPA COUNTY, CALIFORNIA (June 20, 2022) – A woman swimming in Lake Berryessa was seriously injured in a party boat accident when she was hit by the boat's propeller.
Napa County officials are saying that the accident took place around 12:30 p.m. on Friday. A woman in her 30's was swimming in the water when she was hit by a party boat's propeller.
First responders rushed to the scene in order to help the victim. They applied a tourniquet to both of her legs in order to stop the bleeding.
She was then transported to Kaiser Vacaville in a California Highway Patrol helicopter in order to receive treatment. Deputies described the boat involved in the accident as a 40-foot double-footer pontoon boat.
A full investigation into the Lake Berryessa party boat accident remains ongoing at this time.
Liability In Lake Berryessa Boat Accidents
Boat accidents are far more common than many people may realize. According to Statista, "In the United States, 767 people died as a result of boating accidents and 3,191 people were injured in 2020. Over the past 16 years, this figure decreased by over one and a half thousand. Compared to the previous year, the number of deaths and injuries directly linked to boating accidents increased considerably." This is likely due in part to the increased number of people enjoying the outdoors after a year of pandemic lockdowns. There are a number of common factors that could contribute to a boat accident.
Operator Inexperience: Driving a boat is substantially different from driving a car. People often drive everyday for decades and naturally get better. Boat owners are only out on the water a small fraction of the time in their leisure.
Operator Inattention: Like any person driving a passenger vehicle, boat operators must pay close attention to what is around them. But in many instances boat operators may be distracted by conversations or their phone.
Improper Lookout: Boat operators must scan the waters ahead of them for potential hazards. This could be swimmers in the water as well as other boats.
Speeding: California waterways have speed limits just as roadways do. Driving a boat at an unsafe speed puts everyone in the water at risk and increases the odds of the boat tipping over.
Alcohol: The California Department of Parks and Recreation estimates that 25% of all fatal boat accidents involve a boat driver under the influence of alcohol. The legal blood alcohol content BAC for boat operators is 0.08%. Drivers of commercial boats must not drive with a BAC of 0.04% or higher.
All boat operators in California must understand the waterway rules for the unique boat they are operating. According to the California Department of Parks and Recreation, "California law requires a person to be 16 years of age or older and in possession of his/her California Boater Card to legally operate a vessel powered by a motor of 15 hp or more, including personal watercraft (PWCs)." When a driver is within 100 feet of a person in the water, they must reduce their speed to 5 mph.
The propeller of a boat is extremely dangerous for any person that is within the water. Boat operators must determine that there is no one nearby in the water before they start their watercraft.  When a boat operator cannot see what is around them from one side of a boat, they are expected to move around to check. If a boat operator hits a swimmer with their propeller, this could form the basis of a negligence claim.
Depending on the facts of any case, liability for a boat accident could extend beyond the driver of a boat. If the driver of a boat was working at the time of a collision, their employer could be held at fault. Generally speaking, employers are liable for the wrongful actions of their employees – insofar as they were working within the course and scope of their job duties. An event organizer could also be held at fault if any accident took place in the context of some type of party. There are a number of steps that should be taken after any boat accident.
It should be determined if the boat operators had the proper license.
Photos of the accident site should be taken.
Eye witnesses should be interviewed.
Medical records should be preserved.
A thorough, independent investigation should be conducted.
Victims of boat accidents tend to suffer very serious and costly injuries. Any swimmer that is injured in a boat accident may have legal recourse through a bodily injury claim. Damages can help cover lost wages, medical bills and pain and suffering. Sadly, though, boat operators will do everything in their power to deny liability for an accident. A boat accident attorney can examine  all of the unique facts of your case and let you know what your legal options are.
Investigating A Napa County Pontoon Boat Accident
We at TorkLaw extend our best wishes to the woman injured in this Lake Berryessa boat accident. Any person that may have more information about what happened should reach out to police. There needs to be some accountability for the sake of the victim who must now live with the aftermath of this terrible accident.
Have you or someone that you care about been injured in a Lake Berryessa boat accident? Our team of consumer safety advocates are here to answer any questions that you may have. We care deeply that accident victims get the medical and financial support that they deserve. Whether you just have legal questions or need any type of support we are here for you. You can reach out to us anytime at (888) 441-4991.