Marlyn Uribe Died In Watsonville Pedestrian Accident Along South Green Valley Road by Loma Prieta Avenue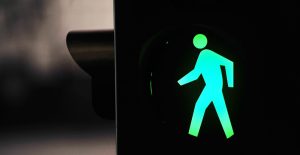 WATSONVILLE, CALIFORNIA (September 25, 2022) – A pregnant woman identified as Marlyn Uribe tragically died in a Watsonville car accident on South Green Valley Road.
Santa Cruz County officials are saying that the collision took place around 8:30 p.m. on Thursday. Marlyn Uribe was crossing the street when she was hit by a 20-year-old driving a BMW.
Paramedics were called to the scene of the collision in order to help the victim. Sadly, Marlyn Uribe died as a result of her injuries.
The driver of the BMW remained at the scene and cooperated with police. Driver intoxication is not a suspected factor in the crash.
Liability In Watsonville Car Accidents
Far too many people are killed or seriously injured every year in pedestrian accidents. According to Patch, "Pedestrian deaths in California increased by nearly 2 percent from June 2020 to 2021, according to a new report. In 2021, California had 470 reported pedestrian fatalities, compared to 463 pedestrian fatalities in 2020 and 460 in 2019." Most pedestrian accidents are totally preventable. There are a number of steps that drivers should take in order to avoid pedestrian collisions.
All drivers should scan the road ahead of them for hazards.
Drivers should slow down during periods of reduced visibility.
Drivers should abstain from alcohol and other intoxicating substances.
Every driver has a legal obligation to exercise due care in order to avoid hitting pedestrians. According to California Vehicle Code 21950, drivers must reduce their speed to avoid hitting pedestrians, even if those pedestrians are not in lawfully marked crosswalks. If a driver fails to reduce their speed and hits a pedestrian, this could form the basis of a negligence claim. There are a number of steps that should be taken after any pedestrian accident.
Surveillance footage should be sought.
Medical records should be preserved.
Eye witnesses should be interviewed.
A thorough, independent investigation should be conducted.
The family of any victim that died in a pedestrian accident may have legal recourse through a civil claim. Potential beneficiaries in a civil claim will typically include a victim's spouse. Damages in a civil claim can help with many of the expenses that can come with the sudden loss of a loved one. However, in order to win a civil claim, plaintiffs will have to demonstrate negligence.
Investigating A Watsonville Car Accident
We at TorkLaw extend our deepest condolences to the family of Marlyn Uribe. Any person that may have more information about what happened should reach out to police. There needs to be a thorough investigation for the sake of the victim's family.
Do you need more information about a Watsonville pedestrian accident? Our team of pedestrian safety advocates are here to answer any questions that you may have. We care deeply that accident victims are aware of their rights and that those rights are being protected. Whether you just have legal questions or need a free investigation into an accident we are here for you. You can reach out to us anytime at (888) 441-4991.