Man Died In Placer County Car Accident While Driving Golf Cart On Highway 28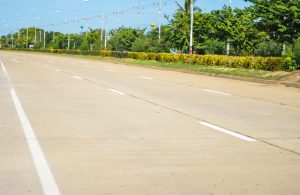 PLACER COUNTY, CALIFORNIA (July 30, 2022) – A man has tragically died in a Placer County car accident while operating a golf cart along Highway 28 by Grove Street.
Placer County officials are saying that the collision took place around 6:30 a.m. on Tuesday. A man was driving a golf cart when he was rear-ended by a vehicle.
The force of the impact ejected the victim from the golf cart. Firefighters and paramedics were called to the scene of the collision in order to help the victim.
Sadly, he died due to the severity of his injuries. He was later identified as an employee of the Tahoe City Downtown Association. A full investigation into the crash remains ongoing at this time.
Liability In Placer County Car Accidents
Speeding is one of the leading causes of car accidents in the United States. According to the NHTSA, "For more than two decades, speeding has been involved in approximately one-third of all motor vehicle fatalities. In 2020, speeding was a contributing factor in 29% of all traffic fatalities." There are many other factors that could potentially contribute to a car accident.
Driver fatigue
Drunk driving
Inclement weather
Driver distraction
All drivers have a legal obligation to exercise due care in order to avoid collisions. There is a rebuttable presumption of negligence on the part of any driver that rear-ends a vehicle in their own lane. The family of any victim that died in a car accident may have legal recourse through a wrongful death claim. Damages in a civil claim can help cover lost wages, medical bills and pain and suffering. A wrongful death attorney can examine all of the facts of your case and let you know what your legal options are.
Investigating A California Car Accident
We at TorkLaw extend our deepest condolences to the family of the man that died in this Placer County collision. Any person that may have more information about what happened should reach out to police. There needs to be a thorough investigation for the sake of the victim's family.
Have you or someone that you care about been injured in a car accident? There are a number of laws designed to protect your rights. Our team of consumer safety advocates are here to help in any way that we can. We care deeply that accident victims get the support and justice that they are owed under the law. You're always welcome to reach out to us anytime at (888) 441-4991.