8-Year-Old Layla Injured In Martinez Pitbull Dog Attack Outside of Her Home on Saxton Street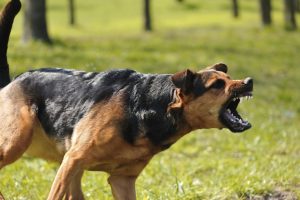 MARTINEZ, CALIFORNIA (January 18, 2022) – An 8-year-old girl identified as Layla was injured in a Martinez pitbull dog attack while playing outside her home on Saxton Street.
Martinez police officials are saying that the dog involved in the attack was previously placed on a dangerous animal list. Layla was playing on a swing when she was viciously bitten on the back and arm.
Heather Silva is the girl's mother. She ran outside during the attack and brought her daughter to safety. Neighbors said that this attack has been the third since last summer.
Neighbors are now calling for the dog to be euthanized. Officials have told the owner that the dog must wear a leash and muzzle anytime it was outside.
A full investigation into the dog attack that injured Layla remains ongoing at this time.
Liability For Martinez Dog Attacks
Dog attacks are incredibly common in the United States. According to Injury Epidemiology, nearly 1,000 people are injured in dog attacks and required emergency care. The Centers for Disease Control has estimated that around 33 people are killed every year in attacks involving pitbulls. There are a number of steps that dog owners should take to prevent dog attacks.
Dogs should be leashed when walked outside with the exception of designated off-leash areas.
Dogs should properly be secured at the home of the owner of the dog.
Dogs should be properly socialized when they are younger so that they become comfortable around people.
California is a strict liability state when it comes to dog attacks. Pursuant to California Civil Code § 3342, "The owner of any dog is liable for the damages suffered by any person who is bitten by the dog while in a public place or lawfully in a private place." This includes the home of the owner of the dog. It also does not matter whether the dog ever previously displayed a vicious nature. Victims of dog attacks tend to suffer very serious injuries including:
Broken bones
Lacerations
Head injuries
Infections
Even after a person's physical injuries have healed, many dog bite victims suffer from long-term PTSD. Any person that is injured in a dog attack may have legal recourse through a bodily injury claim. Damages in a civil claim can help cover lost wages, medical bills and pain and suffering. A dog bite injury attorney can examine all of the unique facts of your case and let you know what your legal options are.
Investigating A Martinez Dog Attack
We at TorkLaw extend our best wishes to Layla and her family as she continues to recover. There needs to be a thorough investigation into what happened. This attack was highly preventable and should not have taken place.
Have you or someone that you care about been injured in a Martinez dog attack? Our team of personal injury attorneys are here to help in any way that we can. We care deeply that dog bite victims get the support and justice that they are owed under the law. Whether you just have legal questions or need any type of support we are here for you. You can reach out to us anytime at (888) 441-4991.