Joseph Dukhovny, 83, Died In Mountain View Apartment Fire Accident At Regency Apartments on Escuela Avenue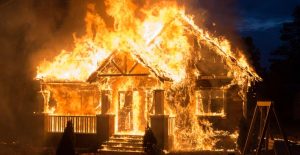 MOUNTAIN VIEW, CALIFORNIA (May 6, 2022) – An 83-year-old man identified as Joseph Dukhovny died in a Mountain View apartment fire at Regency Apartments.
Santa Clara County police officials are saying that the fire first started on Thursday night. Joseph Dukhovny attempted to leave his apartment but was overcome by smoke in the hallway.
Firefighters arrived at the scene and were able to bring the two alarm blaze under control in five minutes. Joseph Dukhovny was extricated from the apartment and taken to a local hospital.
Sadly, he was beyond medical help and died at the hospital. A full investigation into what may have caused the fire remains ongoing at this time.
Liability In Mountain View Apartment Fires
Thousands of people are killed or injured every year in home fires. According to the National Fire Protection Association, "On average, a fire department responded to a fire somewhere in the US every 23 seconds in 2020. A home structure fire was reported every 89 seconds, a home fire death occurred every three hours and 24 minutes, and a home fire injury occurred every 46 minutes." There are a number of factors that could potentially contribute to a home fire.
A fire may start due to an electrical malfunction.
A fire may start due to unattended cooking.
A fire may start due to lit candles or cigarettes.
The owner of an apartment could be liable if anyone is injured or killed on their property. Pursuant to California Civil code 1714, everyone is responsible for maintaining their property in a reasonably safe condition. When a property owner has actual or constructive notice that their property is in a dangerous condition, they must take steps to correct the dangerous condition. Failing to correct a dangerous condition on a property could form the basis of a negligence claim.
There are many ways that an apartment could be in a dangerous condition. An apartment could have been made with flammable materials. Defective wiring may have been installed. Fire extinguishers or fire alarms may not have been well maintained. Exits for an apartment may be blocked or obstructed in some way. It's also possible that an apartment lacked required fire extinguishers. There are a number of steps that should be taken after any apartment fire.
Surveillance footage should be sought.
Eye witnesses should be interviewed.
Maintenance records should be examined.
The source of the fire should be determined.
The family of any victim that died in an apartment fire may have legal recourse through California Civil Code 377.60. Damages in a civil claim can help cover lost wages, medical bills and funeral expenses. Sadly, apartment owners will often fight hard to deny any responsibility if someone dies on their property. A premises liability attorney can examine the unique facts of your case and let you know what your legal options are.
Investigating A Mountain View Apartment Fire
We at TorkLaw extend our deepest condolences to the family of Joseph Dukhovny. Any person that may have more information about what happened should reach out to investigators. It is our sincere hope that steps are taken to prevent other tragedies like this.
Do you need more information about a  Mountain View apartment fire? Our team of consumer safety advocates are here to answer any questions that you may have. We care deeply that accident victims are aware of their rights and that apartments are safe for all of their residents. Whether you just have legal questions or need a free, independent investigation into an accident we are here for you. You can reach out to us anytime at (888) 441-4991.