Ismael Ramirez (Full Name: Ismael Vidal Ramirez) Killed In San Francisco-Oakland Bay Bridge Car Accident With Drunk Driver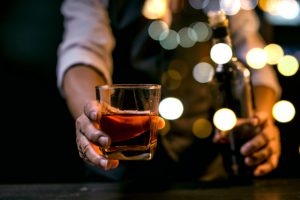 SAN FRANCISCO, CALIFORNIA (June 22, 2022) – A man identified as Ismael Ramirez was killed in a San Francisco Oakland Bay Bridge car accident with a drunk driver.
San Francisco police officials are saying that the accident took place around 3:00 a.m. on Interstate 80 near Treasure Island. Ismael Ramirez was a passenger in a 2007 Infiniti M45.
The Infiniti came to a stop in the roadway, possibly due to mechanical issues. Just one minute later, the Infiniti was hit from behind by a Nissan Frontier pickup truck.
Firefighters and paramedics were called to the scene of the collision in order to help all of the victims. Ismael Ramirez was beyond medical aid and pronounced dead at the scene.
The driver of the Infinity and two other passengers were also injured in the crash. San Francisco police believe that alcohol was a factor in the crash and are looking to charge the driver of the Nissan.
A full investigation into the collision remains ongoing at this time.
Liability In San Francisco DUI Car Accidents
Driver intoxication is one of the leading causes of car accidents in the United States. According to The Zebra, "More than a quarter (25%) of all traffic-related deaths are the direct result of alcohol impairment. (NHTSA) As of last year (2020), about 290,000 are injured in such accidents every year. (NHTSA)" Part of the problem is that people continuously overestimate how well they can drive after drinking. But the truth is that even small amounts of alcohol can substantially impair drivers. There is simply no reason that anyone should ever drive drunk.
California has an abundance of ridesharing options that can allow people to get home safely if they've been drinking.
There are even services where someone can drive you home in your own car.
If you know that you will be drinking with other people, the prudent thing to do is to have a designated driver.
It is illegal to operate a motor vehicle under the influence of alcohol or drugs. Pursuant to California Vehicle Code 23152, no person shall operate a motor vehicle when their blood alcohol content is at 0.08% or higher. What many people do not realize is that alcohol is not the only substance that can intoxicate them. People can become intoxicated from even over-the-counter medications. Any driver that causes an accident while intoxicated may have recourse through a civil claim.
Pickup trucks are often used for commercial purposes such as landscaping and construction. If the driver of a pickup truck was working at the time of a collision, the company that they were working for could be held at fault. Generally speaking. companies are liable for the wrongful actions of their employees – insofar as the employee was working within the course and scope of their job duties. There are a number of steps that should be taken after any car accident.
Surveillance footage should be sought.
Medical records should be preserved.
The police report for the accident should be examined.
A thorough, independent investigation should be conducted.
When a driver causes a fatal accident while intoxicated, they can be prosecuted and charge with a crime. The family of the deceased can also seek some measure of justice through a civil claim. Damages in a civil claim can help cover many of the expenses that can come with the sudden loss of a loved one. A wrongful death attorney can examine all of the unique facts of your case and let you know what your legal options are.
Investigating A San Francisco DUI Car Accident
We at TorkLaw extend our deepest condolences to the family of Ismael Vidal Ramirez. Any person that may have more information about what happened should reach out to police. This was a preventable tragedy that should not have happened. There needs to be some accountability for the sake of the victim's family.
Do you need more information about a San Francisco DUI car accident? Our team of consumer safety advocates are here to answer any questions that you may have. We care deeply that accident victims are aware of their rights and that drunk drivers are held to account for their actions. Whether you just have legal questions or need a free, independent investigation into an accident we are here for you. You can reach out to us anytime at (888) 441-4991.