Casper Helm, of Keller, Texas, Killed In Santa Rosa Dump Truck Accident By The Intersection of Todd Road and Moorland Avenue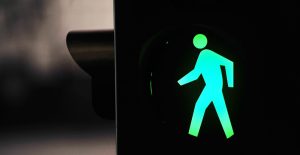 SANTA ROSA, CALIFORNIA (September 20, 2022) – A truck driver identified as Casper Helm has tragically died in a Santa Rosa dump truck accident by Todd Road and Moorland Avenue.
Sonoma County officials are saying that the accident took place around 5:45 a.m. on Monday. Casper Helm had recently exited his commercial truck when he was hit by a dump truck heading east.
The force of the impact knocked the victim to the ground leaving them with critical injuries. A Chevrolet truck heading west struck the victim after the first collision.
Paramedics were called to the scene of the collision in order to help the victim. Sadly, Casper Helm died as a result of his injuries.
The dump truck driver and the driver of the pickup truck both stopped at the scene and cooperated with investigators. A full investigation into the dump truck accident remains ongoing at this time.
Liability In Santa Rosa Dump Truck Accidents
According to the Engineering News Record, "Dump truck accidents severe enough that the vehicle had to be towed away rose 9%, hitting 8,206 in 2016, the latest year statistics are available." Industry experts have argued that limiting driver fatigue and using technology to monitor dump truck drivers can significantly reduce accidents. Dump trucks can be particularly dangerous to pedestrians and those in smaller vehicles.
Dump trucks have large blind spots that can easily obscure the presence of pedestrians.
Dump trucks can weigh as much as 30,000 lbs. This makes them much more difficult to stop than smaller vehicles.
Dump trucks have a high center of gravity and are more likely to pull pedestrians under the vehicle.
Fatigue, in particular, is one of the leading causes of fatal collision with commercial trucks. Nearly 1 out of every 10 commercial truck drivers involved in a fatal crash reported feeling under pressure from work. Fatigue can manifest in a number of ways and even be as dangerous as drinking and driving. According to the Centers for Disease Control, staying awake for only 18 hours reduces a person's ability to drive safely equal to driving with a blood alcohol concentration (BAC) of 0.05% or higher. For perspective, commercial drivers are barred by statute from operating their vehicle with a BAC of 0.04% or higher.
All drivers have a legal obligation to exercise due care in order to avoid hitting pedestrians. Pursuant to California Vehicle Code 21950, the driver of any vehicle approaching a pedestrian within any marked or unmarked crosswalk shall exercise due care and reduce the speed of their vehicle as necessary to safeguard the wellbeing of the pedestrian. If a driver fails to reduce their speed and hits a pedestrian, this could form the basis of a negligence claim.
The company that a dump truck driver worked for could also be held at fault for a collision. In general, companies are liable for the wrongful actions of their employees – insofar as those employees were working within the course and scope of their job duties. For example, a dump truck driver may have been transporting materials when they were involved in a crash. There are a number of steps that should be taken after any collision.
Eye witnesses should be interviewed.
Medical records should be preserved.
Surveillance footage of the accident should be sought.
A thorough, independent investigation should be conducted.
When a dump truck driver is negligent and kills a pedestrian, they can be held at fault through a civil claim. Family members of the deceased can seek aid through a wrongful death claim. Damages in a civil claim can help cover lost wages, medical bills and pain and suffering. Unfortunately, dump truck companies will often fight hard to deny liability for any collision. This is one of the reasons it is so crucial that all evidence is properly preserved after any crash.
Investigating A Sonoma County Car Accident
We at TorkLaw extend our deepest condolences to the family of Casper Helm. Any person that may have more information about what happened should reach out to police. It is our sincere hope that steps are taken to prevent similar tragedies.
Do you need more information about a Santa Rosa dump truck accident? Our team of pedestrian safety advocates are here to answer any questions that you may have. We care deeply that accident victims are aware of their rights and that those rights are being protected. Whether you just have legal questions or need a free, independent investigation into any accident we are here for you. You can reach out to us anytime at (888) 441-4991.