Unarmed Suspect Died In Adelanto Police Shooting After Traffic Stop By Highway 395 and Cactus Road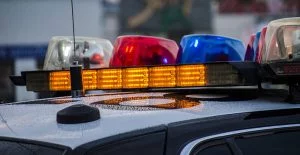 SAN BERNARDINO COUNTY, CALIFORNIA (June 23, 2022) – An unarmed suspect was shot to death by sheriff's deputies in Adelanto after a traffic stop and foot pursuit.
San Bernardino police officials are saying that the incident took place around 2:40 a.m. on Tuesday. San Bernardino County sheriff's deputies pulled over a suspect and a foot pursuit followed thereafter.
At some point during the encounter, the unarmed victim was shot by the officers. Paramedics were called to the scene in order to render aid to the victim.
But they were beyond medical aid and pronounced dead at the scene. A full investigation remains ongoing at this time.
Liability In Adelanto Police Shootings
According to one report from the Washington Post, 1,037 people were killed in police shootings in 2021. There are a number of factors that can lead up to a police shooting. But certain groups are far more vulnerable than the general population. The Treatment Advocacy Center estimates people with untreated mental illness were 16 times more likely to be killed by police officers. There are a  number of steps that police officers should take in order to avert fatally shooting a suspect.
Police officers should receive adequate crisis intervention training.
Police officers should understand how to de-escalate confrontations.
Police officers should follow protocol when dealing with a suspect experiencing a mental health crisis.
Police officers should always utilize less-lethal options when possible before deploying deadly force.
A police department could potentially be liable for shooting and killing a suspect. Pursuant to California Penal Code 835a. (1), "That the authority to use physical force, conferred on peace officers by this section, is a serious responsibility that shall be exercised judiciously and with respect for human rights and dignity and for the sanctity of every human life. The Legislature further finds and declares that every person has a right to be free from excessive use of force by officers acting under color of law." Officers are only allowed to use lethal force when it is reasonably necessary to protect a human life.
California negligence law is broader than the 4th amendment in excessive force cases. For example, the reasonableness of a police officer's decision to use lethal force is not determined solely by the actions of the officer and suspect at the time of the shooting. Rather, the pre-shooting behavior and decisions of the officer could make their use of force unreasonable. For example,  an officer may have failed to follow police protocol for dealing with a suspect experiencing a mental illness. There are a number of steps that should be taken after any police shooting.
Body camera footage of all officers involved should be recovered.
Eye witnesses should be interviewed.
Surveillance footage should be sought.
A thorough, independent investigation should be conducted.
The family of any victim that died in a police shooting may have legal recourse through a wrongful death claim. Damages in a civil claim can help cover lost wages, medical bills and pain and suffering. Sadly, though, police departments will do everything in their power to deny responsibility for any shooting. This is why it is so important that evidence is properly preserved. A wrongful death attorney can examine all of the facts of your case and let you know what your legal options are.
Investigating An Adelanto Police Shooting
We at TorkLaw extend our deepest condolences to the family of the victim who died in this police shooting. There needs to be a thorough investigation into why the police killed an unarmed suspect. It is our sincere hope that steps are taken to prevent similar tragedies.
Do you need more information about a San Bernardino County police shooting? Our team of personal injury attorneys are here to answer any legal questions  that you may have. We care deeply that victims are aware of their rights and that those rights are being protected. Whether you just have legal questions or need a free, independent investigation into any incident we are here for you.  You can reach out to us anytime at (888) 441-4991.