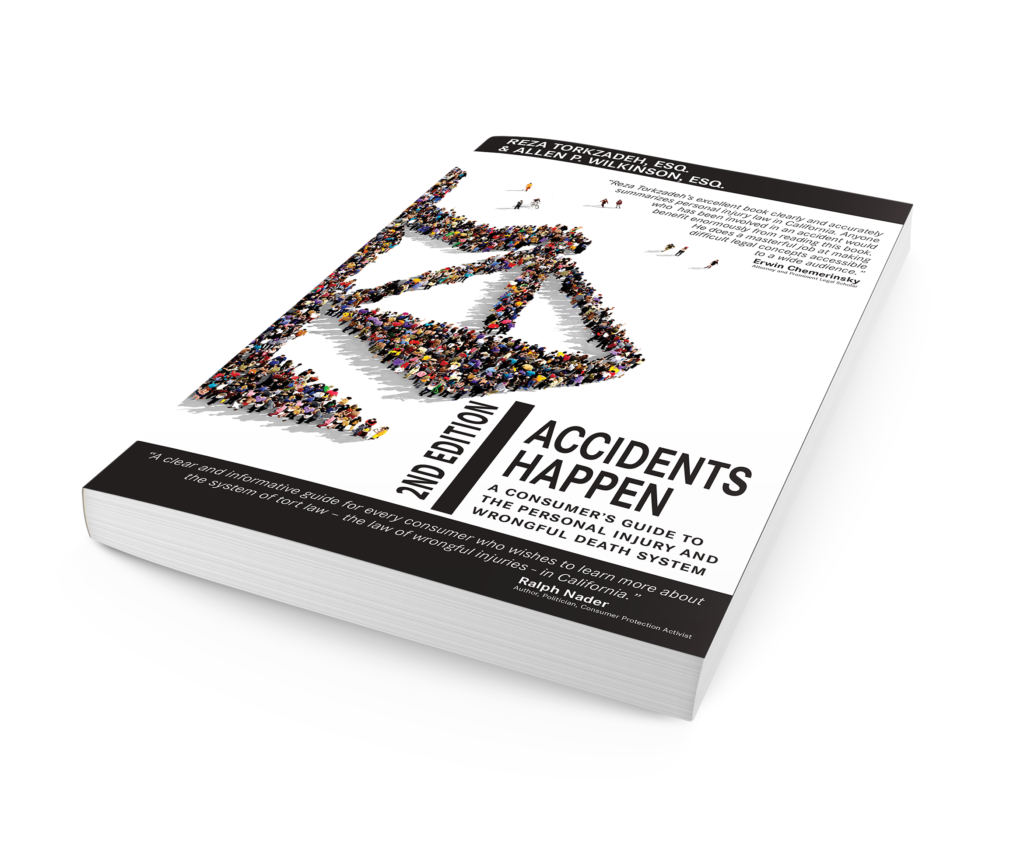 This book is a must read before you sign any papers or make any statements to the insurance company regarding your accident.
Written by renowned accident attorneys Reza Torkzadeh and Allen P. Wilkinson, Accidents Happen But Who's Going to Pay the Bills? is a Consumer's Guide to dealing with all types of accident and personal injury cases.
The authors share the wisdom they have gained from their personal experience in handling thousands of accident cases in a straight-forward, easy-to-understand manner. Written in plain English for the non-attorney, this book provides examples and references to help arm you with the tools and information you need to make effective decisions regarding your accident case. This book examines a wide range of scenarios and accident types. From car accidents to wrongful death claims and injuries from whiplash to life-altering traumatic brain injury cases, this book has you covered.
Don't guess about your legal rights… Get your copy today!
There is no obligation to ordering the book and we do not become your attorneys by requesting a copy. We do not share your contact information with anyone.