24 Hour Fitness accidents happen more often than one might think. The largest private gym and fitness center chain in the world, has over 400 clubs throughout 13 U.S. states. More than four million members of 24 Hour Fitness use their facilities to get in shape and stay healthy. But what should you do when a visit to 24 Hour Fitness yields the exact opposite result, and you become sick or injured?
Nearly 460,000 Americans are injured in exercise accidents each year, many of them at establishments like 24 Hour Fitness. If you are one of these people, you have many legal options at your disposal.
What Kinds of Injuries Occur at 24 Hour Fitness?
24 Hour Fitness accidents may include minor things like bruises and scrapes, or more serious harm, including fractures, concussions, dislocations, and sprains. In the worst cases, they may be fatal or lead to permanent disabilities such as amputation, paralysis, or brain damage.
One common cause of 24 Hour Fitness injuries involves equipment.
Treadmills are among the most dangerous machines in the gym. In 2015, a Sacramento woman sued 24 Hour Fitness after suffering severe brain injuries when she fell off a treadmill and hit her head on another exercise machine. The plaintiff, Etelvina Jimenez, alleged that the two machines had been placed closer to each other than was safe.
But treadmills are not the only culprit. Any type of gym equipment can be dangerous, including dumbbell and barbell weights, rowing machines, ellipticals, indoor bicycles, chin-up bars, extension benches, exercise balls, and more. Senator Harry Reid, for instance, suffered a serious injury in early 2015 after an exercise band hit him in the eye when he was working out. (Senator Reid's injury occurred in a home gym rather than a 24 Hour Fitness club, and Reid did sue the exercise band manufacturer.)
Another common type of premise liability injury, which can occur in any establishment, involves trip and fall cases (known alternately as slip and fall cases). Members of 24 Hour Fitness might trip or slip over carpet, puddles of liquid, loose weights, or just about anything. Such accidents can lead to grave injury, especially if the victim hits their head.
Another danger involves not injury, but illness. If gym employees do not regularly clean the premises and equipment, users can be exposed to dangerous bacteria. In 2013, for instance, a member of 24 Hour Fitness sued the establishment after contracting Legionnaires Disease in a 24 Hour Fitness pool.
A few locations, such as saunas, pose unique risks. One woman died after being left overnight in a locked sauna in 24 Hour Fitness.
24 Hour Fitness does have the duty to regularly sanitize the premises, to ensure that all machines are in good working order, to clean the floor of spills and other tripping or slipping hazards, and even to secure the basic safety of the premises so that 24 Hour Fitness members are safe from dangerous outsiders.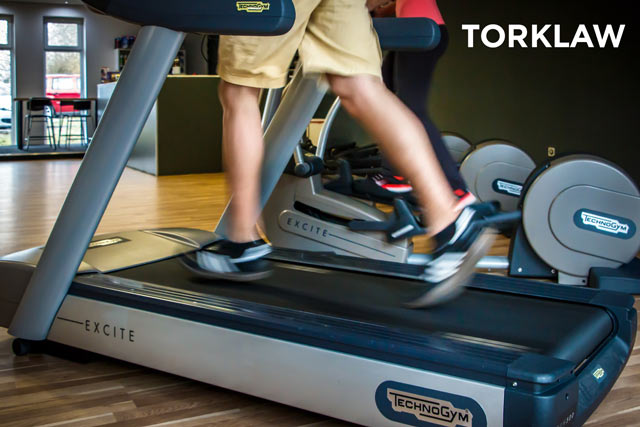 Who Can Be Held Responsible for a 24 Hour Fitness Injury?
Most regular gym attendees are injured at some point or other, usually due to overexertion or bad workout form. In many cases, this is the price of living an active lifestyle; 24 Hour Fitness cannot reasonably be held responsible for member negligence. However, in cases where 24 Hour Fitness caused or contributed to your injuries, you may be able to hold them responsible.
There are a few different classifications of premise users under premises liability law. If you are a 24 Hour Fitness member, you are considered an invitee, which means that 24 Hour Fitness has a legal duty to ensure that the premises are safe for your use.
Not all occupants will have the same rights as invitees. Licensees who do not have a direct contractual relationship with a premise owner are afforded a lower duty of care. And trespassers, who are on the premises against the wishes of the premise owners, typically have no legal protections at all.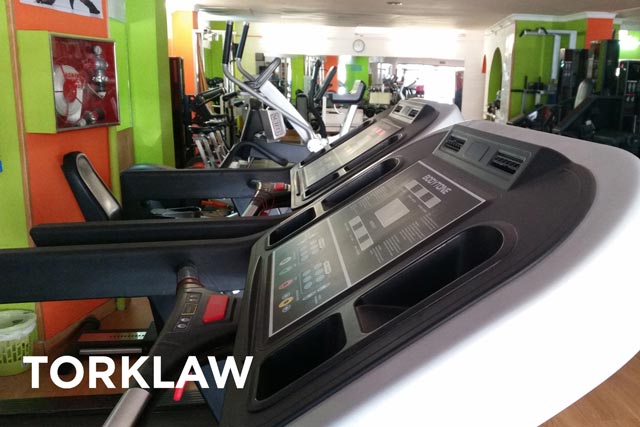 What If I Signed a Liability Waiver?
If you joined 24 Hour Fitness,  you probably signed a liability waiver in which you agreed to hold 24 Hour Fitness harmless for any accident which may occur. Does that mean that you can't sue?
Liability waivers do have standing and precedent in the court system. In the 2015 case Grebing v. 24 Hour Fitness USA, Inc., the courts dismissed a negligence lawsuit against 24 Hour Fitness on the grounds of the plaintiff having signed a liability waiver.
But liability waivers have some restrictions in the court system, also. First, they must not be overly broad. Second, while they may protect an establishment against being sued for ordinary negligence, they do not offer protection against suits for gross negligence.
What's the difference between ordinary and gross negligence? It's mainly a matter of degree. Ordinary negligence can involve any minor mistake on behalf of the defendant. Gross negligence must go above and beyond this, and involve conduct that is extremely careless and shows wanton disregard for your basic safety.
Who Else May I Sue?
If you have an accident on 24 Hour Fitness premises,  24 Hour Fitness is the obvious party to sue. But depending on the cause of your injury, you may sue other parties in addition to, or in place of the gym.
For instance, if you were injured by a defect in the gym equipment,  24 Hour Fitness may be partly or wholly blameless. You may be able to file a lawsuit against the manufacturer of the gym equipment, if the defect was caused by manufacturing or design, rather than poor maintenance by the gym.  Lawsuits against consumer goods manufacturers involve product liability law, which means you will not need to prove negligence by the manufacturer.
If a contractor or subcontractor who was working in 24 Hour Fitness caused an injury,  you may be eligible to sue the contractor. And if a fellow member accidentally hits you and causes an injury, you may be able to sue them for your damages.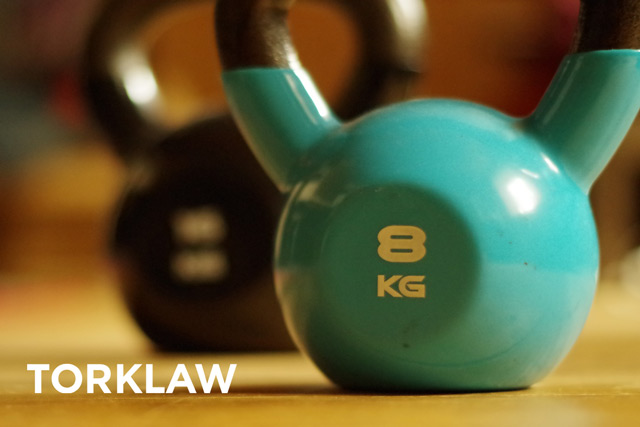 What Do I Do If I Was Injured in a 24 Hour Fitness?
First and most importantly, seek immediate medical attention. If you were seriously injured,  the staff will probably call an ambulance – do not refuse treatment, even if you think you're OK. If you were less seriously injured,  you should still see a doctor as soon as possible, preferably the same day.
Second, gather evidence at the scene, when you are still in the club. If you are not too injured,  take as many pictures of the accident as possible, from as many angles as possible, and request the names and contact information of all the witnesses who were present.
Your accident may have been caught on security camera, and you should try to obtain this video footage, if possible.
The rest of the evidence will be gathered later. Keep a careful record of all doctors' visits related to the injury. You should also keep an informal journal of all the little ways the accident injuries interfere with your daily life. Both types of records will be important in helping you obtain the appropriate amount of damages.
Third, while you build your case, avoid contact with 24 Hour Fitness or any of its representatives. Do not make any statements, or sign anything. 24 Hour Fitness, like most businesses of comparable size, have full-time liability claims representatives whose job is to make cases like yours go away. Don't give them the opportunity. Defer all requests to your attorney. Be careful talking to strangers, too, if any "neutral" third parties contact you.
You also should reject any settlement offers without a lawyer's opinion. 24 Hour Fitness may try to settle early with a low-ball offer, and you might be tempted to take it, but this would be a mistake. Once you've signed the offer, it's too late to turn back, and the settlement may prove woefully inadequate. Instead, refer all these matters to a competent and experienced personal injury attorney, so you can focus on healing from your injuries.
TorkLaw attorneys have extensive experience dealing with 24 Hour Fitness accidents and other premises liability cases. We know how to even the scales between you and the big gyms, to obtain the full amount you deserve. Call us today and schedule a FREE consultation.