Toddler Died In Car Accident With Amazon Prime Delivery Van At Irvine Apartment Complex By The 300 Block of Estancia Near Hicks Canyon Park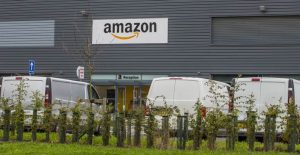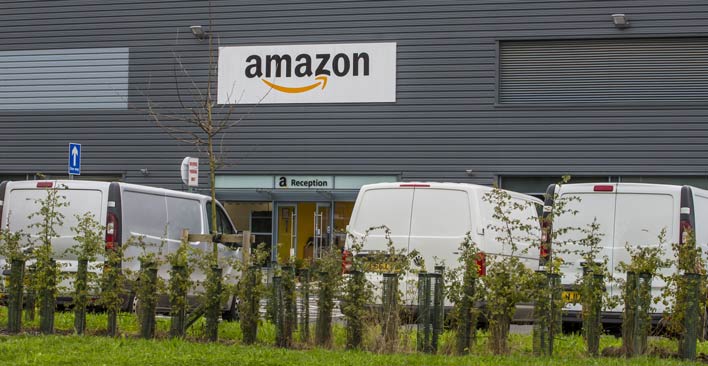 IRVINE, CALIFORNIA (August 17, 2022) – A 23-month-old girl was killed in an accident with an Amazon delivery truck at an Irvine apartment complex by Hicks Canyon Park.
Orange County police officials are saying that the accident took place around 3:30 p.m. on Tuesday. An Amazon delivery truck was traveling through the Irvine apartment complex when it hit the little girl.
Paramedics were called to the scene of the collision in order to help the victim. Sadly, the girl died due to the severity of her injuries.
The driver of the Amazon Prime delivery van remained at the scene and cooperated with police. Neither drugs nor alcohol are believed to have been factors in the crash.
A full investigation into the collision remains ongoing at this time.
Liability In Irvine Amazon Prime Delivery Truck Accidents
Amazon is the largest online retailer in the world. One of the reasons that it has managed to become so large is its vast distribution network. Customers can get whatever they want and they can get it fast. In order to achieve this, Amazon pushes its contractors to fulfill their orders as quickly as possible. But this has arguably led to numerous lapses in safety.
Drivers that feel too much pressure from work are more likely to speed and be involved in collisions.
Drivers are more likely to be dangerously fatigued if they work too much.
Drivers are more likely to have lapses in judgements if they feel overwhelmed by work.
All drivers have a legal obligation to exercise due care in order to avoid hitting pedestrians. Pursuant to California Vehicle Code 21950, all drivers must use caution in order to avoid hitting pedestrians even if they are outside of lawfully marked crosswalks. Parking lots can be very tricky places to navigate. Pedestrians can come from literally any direction. If a driver fails to reduce their speed and hits a pedestrian, this could form the basis of  a negligence claim.
Amazon hires its delivery drivers as "independent contractors." By doing so they distance themselves from any potential liability for an accident. However, the company that an independent contractor worked for could potentially be liable for a collision. Generally speaking, companies are liable for the wrongful actions of their employees – insofar as those employees were working within the course and scope of their job duties. There are a number of steps that should be taken after any car accident.
Photos of the accident site should be taken.
Medical records should be preserved.
Eye witnesses should be interviewed.
A thorough, independent investigation should be conducted.
The family of any person that is killed in a car accident may have legal recourse through a wrongful death claim. Damages in a civil claim can help cover lost wages, medical bills and pain and suffering. Sadly, companies will often fight hard to avoid responsibility for any collision. This is why it is so important that evidence is properly preserved after any crash.
Liability In Irvine Amazon Prime Delivery Truck Accidents
We at TorkLaw extend our deepest condolences to the family of the child killed in this Irvine Apartment crash. Any person that may have more information about what happened should reach out to police. There needs to be a thorough investigation into what happened for the sake of the victim's family.
Do you need more information about an Amazon Prime delivery truck accident? Our team of pedestrian safety advocates are here to answer any questions that you may have. We care deeply that accident victims get the information and support that they are entitled to. Whether you just have legal questions or need a free, independent investigation into an accident we are here for you. You can reach out to us anytime at (888) 441-4991.