One Person Died In Bakersfield Hit-And-Run Collision Near The Intersection of South Union Avenue and Adams Street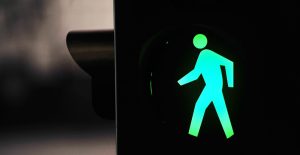 BAKERSFIELD, CALIFORNIA (March 14, 2023) – One person has died in a Bakersfield hit-and-run collision near the intersection of South Union Avenue and Adams Street.
Kern County officials are saying that the collision took place around 6:49 p.m. on Tuesday. A pedestrian was hit by a vehicle that fled the scene.
However, that person eventually returned to the scene and is cooperating with police. Paramedics arrived in order to help the victim.
Sadly, though, the pedestrian died as a result of their injuries. A full investigation into the collision remains ongoing at this time.
Liability In Bakersfield Pedestrian Accidents
Far too many pedestrians are killed or seriously injured every year in the United States. According to the NHTSA, "At some point in the day, everyone is a pedestrian. Unfortunately, pedestrian injuries and fatalities remain high. In 2020, 6,516 pedestrians were killed and an estimated 55,000 pedestrians were injured nationwide." There are many factors that could contribute to a pedestrian accident.
Speeding
Distracted driving
Inclement weather
Poor road conditions
All drivers have a legal obligation to exercise due care in order to avoid hitting pedestrians. Pursuant to California Vehicle Code 21950, drivers must slow down to avoid hitting pedestrians in the roadway. If a driver fails to slow down to avoid hitting a pedestrian, this could form the basis of a negligence claim. The family of any person that is killed in a pedestrian accident may have legal recourse through a bodily injury claim.
Investigating A Kern County Pedestrian Accident
We at TorkLaw extend our deepest condolences to the family of the pedestrian killed in this collision. Any person that may have more information about what happened should reach out to the police. There needs to be a thorough investigation for the sake of the victim's family. 
Do you need more information about a Bakersfield hit-and-run collision? Our team of pedestrian safety advocates are here for you. We care deeply that accident victims are aware of their rights and that those rights are being protected. Whether you just have legal questions or need any type of support after an accident we are here for you. You can reach out to us anytime at (888) 441-4991.