One Person Injured In Santa Monica Hotel Fire At Holiday Motel and Suites on Pico Boulevard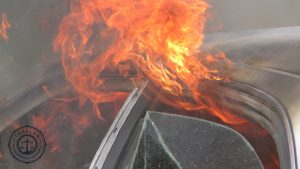 SANTA MONICA, CALIFORNIA (March 14, 2023) – One person was injured after escaping a Santa Monica hotel fire at the Holiday Motel and Suites on Pico Boulevard.
Santa Monica police officials are saying that the fire started around 12:40 p.m. on Saturday. Firefighters and paramedics were called to the scene and discovered that one unit was fully engulfed in flames.
One person managed to escape the flames with burn injuries and smoke inhalation. They were taken to the hospital and are expected to survive.
A full investigation remains ongoing at this time.
Liability For Santa Monica Hotel Fires
Far too many people are killed or seriously injured every year in the United States in residential fires. According to the National Fire Protection Association, "In 2021, local fire departments responded to an estimated 1.35 million fires in the United States. These fires caused 3,800 civilian fire deaths and 14,700 reported civilian fire injuries. The property damage caused by these fires was estimated at $15.9 billion." There are many common causes of hotel fires.
Cooking equipment
Lit candles
Faulty heating equipment
Smoking
Property owners have a legal obligation to maintain their premises in a reasonably safe condition. Residential fires can often be prevented when fire safety guidelines are being followed. Any person that is injured in a hotel fire may have legal recourse through a bodily injury claim. A premises liability attorney can examine all of the unique facts of your case free of cost and let you know what your legal options are.
Investigating A Los Angeles County Hotel Fire
We at TorkLaw extend our best wishes to the person injured in this hotel fire. It is our sincere hope that they are able to make a full recovery. There needs to be a thorough investigation into what happened 
Have you or someone that you care about been injured in a Santa Monica hotel fire? There are a number of laws designed to protect your rights. Our team of personal injury attorneys may be able to help you. We care deeply that accident victims are aware of their rights and that those rights are being protected. Whether you just have legal questions or need any type of support after an accident we are here for you. You can reach out to us anytime at (888) 441-4991.