Man Killed In Downtown, Oxnard Police Shooting Along Fourth Street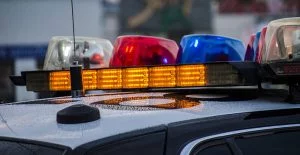 OXNARD, CALIFORNIA (March 13, 2023) – A man holding some type of metal bar was killed in a downtown, Oxnard police shooting after a standoff on Fourth Street.
Ventura County officials are saying that the incident took place around 6:00 a.m. on Sunday. Police officers confronted a man holding a steel bar.
Officers issued the suspect commands and claimed that the man approached them before they opened fire. Paramedics were called to the scene in order to help the suspect.
He was transported to the Ventura County Medical Center and later died due to his injuries. A full investigation remains ongoing at this time.
Liability For Oxnard Police Shootings
Police shootings remain an all too common occurrence across California. According to one report by Statista, "Sadly, the trend of fatal police shootings in the United States seems to only be increasing, with a total 1,096 civilians having been shot, 225 of whom were Black, in 2022. As of January 25, 2023, there were 79 fatal police shootings. In 2021 there were 1,048 fatal shootings." People suffering from a mental illness are substantially more likely to be killed by police officers. There are many steps that police departments can take to avoid shooting suspects.
Police officers should be trained to identify when a suspect is having a mental health crisis.
Police officers should be trained to use the least amount of force necessary.
Police officers should be equipped with less-lethal alternatives than their firearm.
A police department could face liability if their officer uses excessive force. Consider, for example, the case of Tabares v. City of Huntington Beach (9th Cir., Feb. 17, 2021, No. 19-56035) 2021 WL 609854. A police officer shot and killed a man who was in the midst of a mental health crisis. The officer involved in the shooting failed to follow police protocol even though he knew (or should have known) that the suspect was mentally ill. There are a number of steps that should be taken after any police shooting.
Eye witnesses should be interviewed.
Medical records should be preserved.
Body camera footage from all officers involved should be sought.
A thorough investigation should be conducted.
Many police shootings are avoidable and stem from poor decisions on the part of police officers. The family of any person that is killed in a police shooting may have recourse through a wrongful death claim. Damages in a civil claim can help cover lost wages, medical bills and pain and suffering. A wrongful death attorney can examine all of the unique facts of your case and let you know what your legal options are.
Investigating A Ventura County Police Shooting
We at TorkLaw extend our deepest condolences to the family of the person killed in this Oxnard police shooting. There needs to be some accountability for the sake of the victims family. It is our sincere hope that the police department involved in this incident is transparent about what took place.
Do you need more information about a Ventura County police shooting? Our team of civil rights advocates are here for you. We care deeply that victims of excessive force are aware of their rights and that those rights are being protected. Whether you just have legal questions or need any type of assistance we are here for you. You can reach out to us anytime at (888) 441-4991.