Ana Cruz-Sanchez, of Rialto, Died In Diamond Bar Semi-Truck Accident on the Pomona (60) Freeway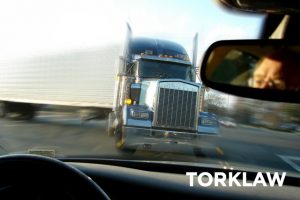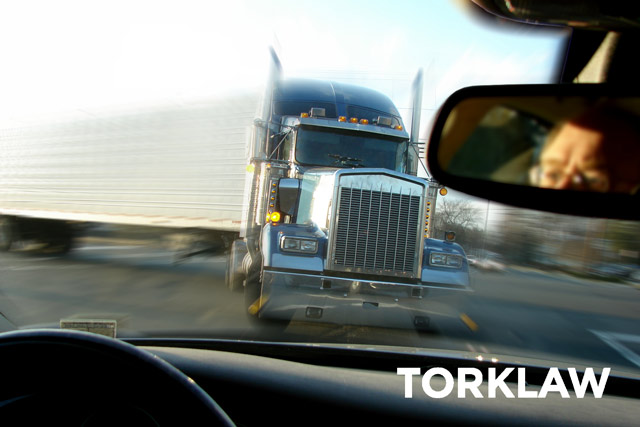 DIAMOND BAR, CALIFORNIA (May 6, 2022) – A woman identified as Ana Cruz-Sanchez has tragically died in a Diamond Bar semi-truck accident on the Pomona 60 Freeway.
Los Angeles County police officials are saying that the accident took place around 6:00 a.m. on May 1. Ana Cruz-Sanchez was involved in a collision with a semi-truck by the Grand Avenue off-ramp under unclear conditions.
Firefighters and paramedics were called to the scene of the collision in order to help the victim. Despite efforts from first responders, Ana Cruz-Sanchez was pronounced dead at the scene.
The driver of the truck remained at the scene and cooperated with police officials. A full investigation remains ongoing at this time.
Liability In Diamond Bar Semi-Truck Accidents
Far too many people are killed or seriously injured in truck accidents every year. According to the FMCSA, "Elements that influence the occurrence of a crash may take place hours, days, or months before the crash. They include driver training and experience, vehicle design and manufacture, highway condition and traffic signaling, and weather conditions." Fatigue, in particular, is one of the most common contributing factors in truck accidents. There are a number of steps that truck companies can take in order to avoid collisions.
Truck drivers should be well trained.
Trucks can be equipped with forward collision avoidance systems.
Truck drivers should undergo periodic medical exams to ensure they are fit to drive.
Every truck driver must exercise due care in order to avoid collisions. Many collisions are due to truck drivers that are traveling too fast. Pursuant to California Vehicle Code 22350, no person shall operate a motor vehicle on a highway at a speed greater than what would be reasonable or safe given the prevailing conditions of the highway. Driving the speed limit could be dangerous during times of low visibility or inclement weather.
When a truck driver fails to exercise due care and is involved in a collision they or the company that they work for could be held at fault. However, even if another driver is partially at fault, they may still be able to seek damages through a civil claim. California is a pure comparative negligence state. There is no need to demonstrate that a defendant was entirely at fault. There are many steps that should be taken after a truck accident.
Surveillance footage should be sought.
The truck's event data recorder (EDR) should be examined.
Eye witnesses should be interviewed.
The truck driver's logbook should be examined.
When a truck driver is negligent and causes an accident, they can be held accountable through a civil claim. Damages in a civil claim can help cover many of the expenses that can come with the sudden and tragic loss of a loved one. Unfortunately, truck companies will often fight hard to deny liability for any collision. A wrongful death attorney can investigate your case for free and get to the bottom of what caused an accident.
Investigating A Diamond Bar Semi-Truck Accident
We at TorkLaw extend our deepest condolences to the family of Ana Cruz-Sanchez. Any person that may have more information about what happened should reach out to police. There are a number of questions that need to be answered. Was the driver of the truck distracted? Were they following all traffic regulations?
Do you need more information about a Diamond Bar semi-truck accident? Our team of consumer safety advocates are here to answer any questions that you may have. We care deeply that accident victims are aware of their rights and that negligent drivers are held to account for their actions. Whether you just have legal questions or need a free, independent investigation into an accident we are here for you. You can reach out to us anytime at (888) 441-4991.