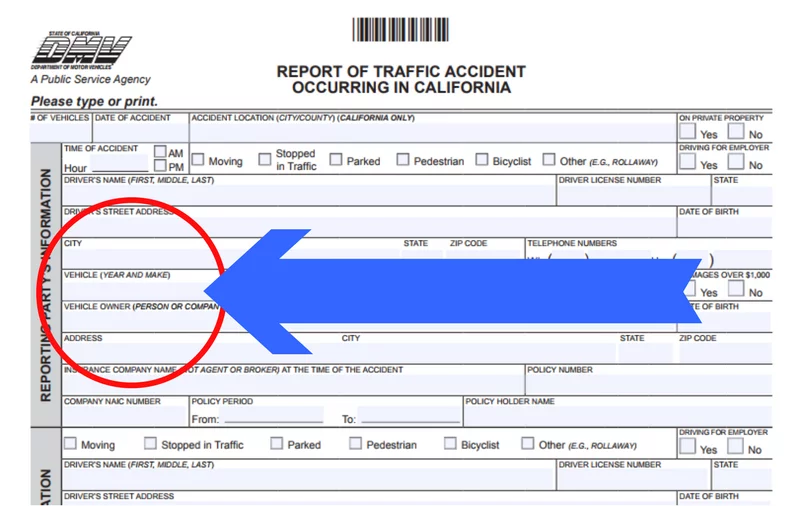 If you have recently been in a car accident in the state of California, then there is something important that you should know.
You are required by law to fill out an SR-1 form with the DMV within ten days of a major accident.
This requirement applies to you whether or not you were at fault in the accident. It applies to you whether or not you had the proper auto insurance, and whether or not your license and vehicle registration were up to date.
This requirement applies to you even if the police responded to the accident, and filed an accident report, or if you called the police and notified them afterwards. The police do not pass this sort of information on to the DMV.
This requirement applies to you even if you reported the accident to your insurance provider, and they investigated the accident and came to a determination on whether or not you are at fault. Insurance companies usually will not forward your information to the DMV, either. (Some might, but don't count on them for it.)
Now, you might be a little freaked out by this point. You likely had no idea that such a form even existed.
We don't blame you. Many of our clients have no idea about the SR-1 form. The DMV doesn't do as good a job as they probably should of notifying citizens of this step which all drivers must take after an accident, and so a lot of people are completely blindsided when they find out that this form even exists.
But we at Torklaw want to save you a lot of unnecessary hassle. And so that's why we're writing this, to inform anyone who has been in a recent car accident in California that the SR-1 exists, and you need to fill it out.
Hopefully, we can do our part to make things just a little bit simpler and more straightforward for a lot of car accident victims, who usually already have a lot on their minds.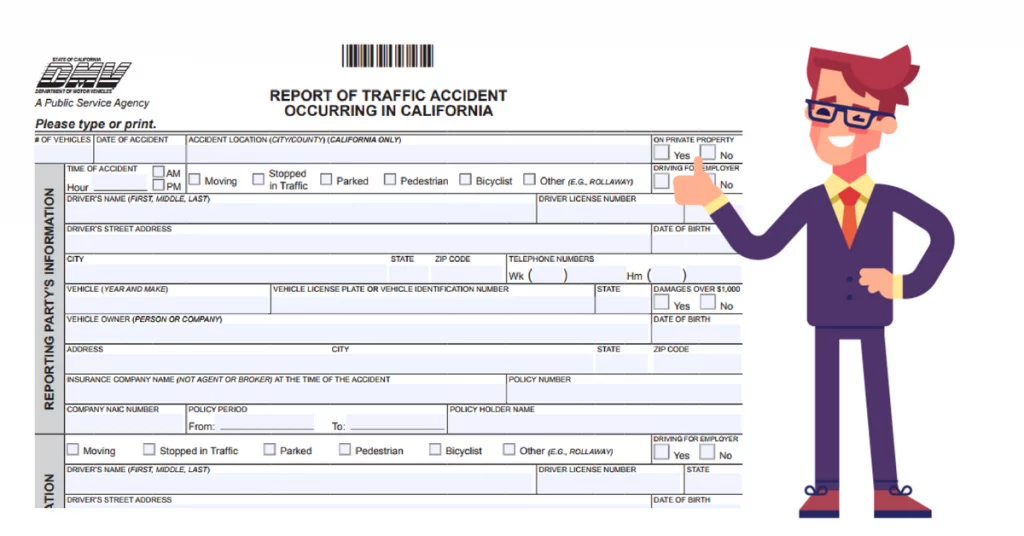 When the SR-1 Must Be Filed
You will need to file an SR-1 form whenever you have been in a major car accident in the state of California.
How major?
The SR-1 applies to any accident where anyone has been injured or killed (even if the injuries are minor), or if property damage exceeds $1,000. If there were no injuries, and property damage was below $1,000, then you're in the clear.
(NOTE: Some sources will tell you that the property damage threshold for the SR-1 is $750. This was true until January 1, 2017, when the threshold was raised. So if you're in between $750 and $1,000 in property damage, and the accident occurred this year, consider it a lucky break.)
An SR-1 must be filed whenever an accident of this severity occurs anywhere within the state of California, even if it occurs on a private road or driveway.
How to File an SR-1
The good news is that the SR-1 is not a terribly difficult form to fill out.
You must include your own contact information, including your name, address, and phone number, your vehicle information, and your driver's license number.
You must also include the other party's information, as well as when and where the accident took place, and what kind of accident it was.
Finally, you must include information about the injuries, deaths, or property damage that occurred in the accident, and the insurance information for your vehicle.
What if you don't have all the necessary information? Just fill out as much as you can, which should include everything about yourself, your insurance, and your vehicle. The DMV will try to locate the other driver in the accident, and get the rest of the information out of them. But at least you'll have done your part.
If you have all this information on hand, the SR-1 should be easy to fill out. However, if at all possible, it's a good idea to consult with an attorney when filling out the form. A lawyer's eye can't hurt in these types of situations.
Click here for a copy of the SR-1 form itself in .pdf form.

Why the SR-1 is Necessary
Filing an SR-1 might seem like a completely unnecessary administrative hurdle, especially since you already have to report the accident to the police and your insurance. But don't start grumbling about the DMV just yet. Believe it or not, there's a good reason for the SR-1.
You see, every driver in California is supposed to have auto insurance. But unfortunately, a fair number of drivers aren't insured. The SR-1 form is meant to catch these drivers, and provide evidence that they were uninsured, which can be important to the other driver in an auto accident for insurance reasons.
If you want to make an uninsured motorist claim, then you will need to file another form, the SR-19C, to get this information.
But that's a topic for another article.
What Happens If I Didn't File an SR-1?
You should file an SR-1 within ten days of an accident. But if you didn't, you might still have a chance to redeem yourself in the eyes of the almighty DMV.
First of all, the DMV doesn't even know about the accident unless an SR-1 was filed by another driver. But you should file your SR-1 anyways; don't count on the other driver forgetting.
After the other driver has filed an SR-1, and if you still have not done so, the DMV will likely send you a letter reminding you to file an SR-1 of your own. If you have received such a letter, then you must file an SR-1 as soon as possible.
Of course, enforcement of these policies may vary, so it's best to be safe.
Does Filing an SR-1 Mean That I Was at Fault?
No. An SR-1 is not an admission of fault.
It is merely a notification to the DMV that an accident occurred, and it says nothing about who or what caused that accident.
Fault is determined by the insurance companies. An SR-1 won't give them anything to use against you. However, if you fail to file an SR-1, then you may find yourself in trouble with the DMV.
In Summary
If you were just in an accident, and you haven't filed an SR-1, then file it ASAP!
Even if the deadline may have passed, you should still try and file it, or at least call the DMV to get your case sorted out.
Considering how important this one little form is, it's crazy that so few people know about it. So we hope this article has done its part to raise awareness. Feel free to let your friends and family know about the SR-1 if they have been in an accident. It just might save them a major headache.
Of course, if you have any further questions about filling out an SR-1, then you should speak to a personal injury attorney and get official legal advice that applies to your case.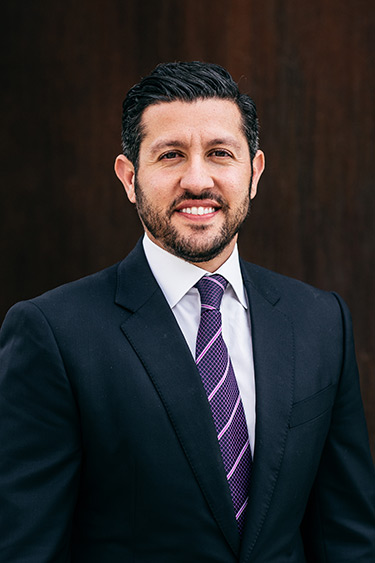 A highly regarded and well-respected trial lawyer, author and speaker, Reza Torkzadeh is the founder and managing attorney of TorkLaw – a premier plaintiff's personal injury law firm specializing in complex catastrophic injury and wrongful death cases.
Reza's performance in and out of the courtroom has earned him several of the industry's top awards and professional recognitions, and a reputation as an elite litigator. He has earned millions in settlements, verdicts, and judgments for his clients.
If you would like a free consultation, please contact us today.