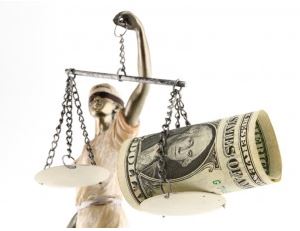 You may be offered a "structured settlement" to settle your personal injury claim. Understanding the difference between a traditional settlement in a structured settlement will help you make the right decision about which type of settlement is right for you.
Traditional settlement
In a traditional settlement, you receive a lump sum as compensation for your entire case. The settlement covers your lost wages and medical expenses and may include an amount that is meant to cover future medical expenses and pain and suffering.  If you have already spent all the money from your settlement, you can be left in a situation where you are disabled, unable to work and unable to pay your medical bills.
Structured settlement
With a structured settlement, you receive a stream of periodic payments that stretches into the future. You receive less money up front, but the settlement can be tailored to pay for your future medical expenses so you don't have to pay for them out of the money you receive. Funds can be dispersed throughout your lifetime to ensure that your basic needs and future medical expenses are met.
Structured settlements can be set up to relieve the income tax burden on the recipient. Under the Taxpayer Relief Act of 1997, the amount you receive in a structured settlement may be tax-free.
Structured settlements are complex, and they involve complicated economic calculations. The legal team at TorkLaw has negotiated hundreds of traditional settlements and structured settlements. We can help you determine what type of settlement is right for your case.