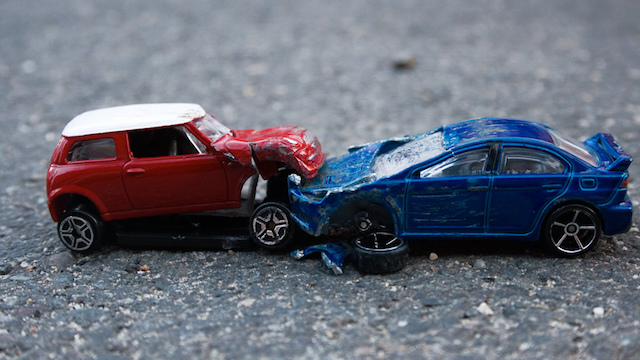 3 Really Solid Reasons To Have Uninsured Motorist Coverage
At any moment, almost 20% of drivers in California have absolutely no insurance. Yes, it's the law… but some people just don't get it. Your auto insurance carrier offers uninsured motorist coverage, but it's not required by law. A lot of people decide to skip this coverage, and it's a huge mistake.
3. You're On Your Own For The Repairs And Injuries Without It
So you're cruising along, someone slams into you, rips the front third of your car clean off, and it's totally their fault. If they have no insurance, and you only have liability — there's nobody to pay for the damage to your car. Ask your insurance company to take care of it and they'll say flat out "You should have gotten the uninsured motorist coverage when we told you to."
2. Your Passengers Are Taken Care Of Too
Without the UM coverage, if you get smacked in a hit-and-run, or by someone riding around without insurance — your passengers are also on their own. That means injuries, medical costs, and anything else that comes along with it, is on you. There's no way you'd be able to pick up a tab like that, and uninsured motorist coverage can handle that.
1. You're Protected Against Someone With Crummy Insurance, Too
So let's suppose you get in a wreck with someone that has insurance, but their insurance is garbage. What then? Who pays the difference between their cut-rate, bargain basement coverage and what yours will pay? Uninsured Motorist coverage also allows for underinsured motorists. People who have insurance, but just not very good insurance. With your UM coverage, you can make up this gap between the other driver and reality.
Insurance is not the end of the line when it comes to your injuries. If you've been hurt or lost a loved one in an accident that wasn't your fault, talk to one of our lawyers before the insurance company. Use the form below for your free consultation and learn more about your case.
Get Your Free Consultation Now