The car insurance declaration page is arguably the most important part of your auto insurance policy, as it summarizes the coverage available to you.
While important, insurance policies are confusing and intimidating to read. They are filled with unfamiliar legal and financial jargon, and are written in as specific a manner as possible. These documents seem long, tedious and overly complex. Your auto insurance policy is a legal contract, which mandates the insurance company to take specific action under specific circumstances for a specifically agreed-upon price.
Even though you may be tempted to quickly gloss over this document, it is important that you fully understand your coverage. Doing so can help you avoid gaps in coverage, or the frustrating feeling that your insurance company is taking advantage of you.
It is quite likely that if you are reading this article, you are either considering a new insurance policy, or you have recently been involved in an accident and are trying to determine your level of coverage.
The information in this article will help you understand your car insurance declaration page in detail. However, if you have been in an accident, please consult with our car accident attorneys before you engage your insurance company, or the insurance company of the other party. Consultations are absolutely free!
What is the Car Insurance Declaration Page?
As the name suggests, your car insurance declaration page states the types of coverage you have chosen on your auto insurance policy, and which ones you have elected not to purchase. It also includes vital information about levels of coverage, deductibles, the drivers covered under the policy and the premium, or price, you are paying for the policy.
The declaration page is almost always the very first page of the packet you will receive from your insurer. It should be clearly labeled as the "declarations page" or "your policy declarations." Often, you don't have to wait for a hard copy of your policy to arrive in the mail. With many auto insurance companies, you can log in and view your entire policy online as soon as you purchase it.
What is on the Car Insurance Declaration Page?
The length of the declaration page section of an insurer's auto policy may run, confusingly enough, to more than a page. So, be sure to read it fully. Information that is contained in a car insurance declaration page includes:
Your policy number and contact information, i.e., your address and phone number.
Names of all the motorists who are insured and covered under the policy.
The vehicles covered under the policy and their vehicle identification numbers (VIN).
A list or schedule of coverage, limits, deductibles, and the price for each type of coverage. This will be further broken down by vehicle if you have several vehicles listed under your policy. If a certain type of coverage is not named under this section, you probably do not have it.
The dates the policy is in effect.
Any discounts that have been applied to the policy.
Any surcharges such as recent claims or traffic tickets. These will essentially add to the price of your policy.
Be sure to review the declarations page after you renew or make any changes to your auto insurance policy. If you don't receive a hard copy of the updated document within one week, contact your agent or insurance company to confirm that the policy changes were made and are in effect. Ask that they send you a fresh declarations page. It is imperative to carefully read and review this page after each renewal and modification, to confirm all the information is accurate.
Here are the critical elements of the declaration page that need your attention:
Policy Number
You'll find this important number at the top of the page. This is also the same number you'll find on your insurance card. When you provide this number, your insurance company can quickly find your account in their database. You should keep this card with you at all times when you are driving, in an accessible place such as your vehicle's dashboard compartment.
Policy Period
This is also known as the policy term or the duration for which your auto insurance coverage is valid, typically one year. This duration will also be noted in the insurance card.
Listed Drivers
This is crucial information that can be found at the top of the page. This portion will list the names and addresses of everyone who is covered under the policy. If you later realize you need to add people to this list, you can do so by calling the insurance company. Remember, new drivers have the highest rates because of their risk of getting in an accident.
Covered Vehicles
Also, in the declaration page, you'll find the make and model of the vehicles you are insuring along with their VIN or serial numbers. This is an extremely important part of a car insurance declaration page. When you read the page, you need to ensure that this information is accurate.
Lien Holder Information
If your vehicle has a lien holder, they must be on the declaration page. For example, if you are financing or leasing a car through a dealer, they need to be listed on the car insurance declaration page. This is vital information that is easy to miss.
Premium Total
Next to each vehicle, you should see a total premium for the policy period. If you have more than one vehicle covered under your insurance policy, these totals will be listed along with any fees added displaying the total policy premium. If you have a payment plan, those payment amounts will be displayed as well.
Types of Coverage
Your declaration page will also show each type of coverage you've selected. The coverage will be listed separately with liability limits and breakdowns of what your premiums are for each type.
Deductibles
A deductible is the amount you are responsible for paying before your insurance can kick in and cover costs. Each type of coverage will likely have a different deductible. For example, if you purchased collision coverage with a $250 deductible, you must pay that amount before insurance covers the rest. On your declaration page, you'll see how much you elected to pay as deductible for each type of coverage. You can choose to change that amount at any time.
Discounts
This refers to discounts offered by insurance companies to drivers for many attributes ranging from having an accident-free record to being a good student. Those with advanced degrees may get a discount as well. It is best to discuss all possible discounts with your agent. All your discounts should be listed on the declaration page as well.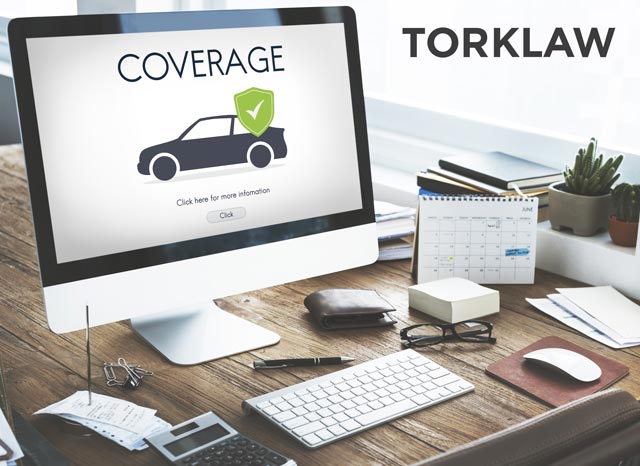 Proper Coverage Levels
One of the most important aspects of car insurance is making sure to choose the kind of coverage that is right for you and your family. Without proper coverage, you may be held liable for damages. To make this determination, you need to understand the various types of coverage and what is recommended.
Liability Coverage
This essentially covers medical bills, vehicle repairs and other costs that result from injuries or damage that you or a driver named in your policy causes to someone else. Liability insurance is what protects you when you are driving someone else's vehicle with his or her permission. This coverage is mandatory in most states, including California. Drivers in California are required under the law to have minimum liability insurance coverage of $15,000 for injury/death to one person, and $30,000 for injury/death to more than one person.
Collision Coverage
This type of coverage pays for any damage your car has sustained as the result of colliding with another vehicle or object. This coverage is available to you regardless of whether you were at fault for the accident. Deductibles for this type of coverage range from $250 to $1,000. Often, a lower deductible means a higher premium and a higher deductible results in a lower premium.
Comprehensive Coverage
This type of insurance will essentially pay for any damage to your vehicle that is caused by something other than a car accident. An example of such a scenario is when someone breaks into your vehicle and causes damage. Typically, comprehensive coverage includes damages caused by fires, falling objects, earthquakes and other natural disasters, riots and even contact with animals. This type of coverage might also include windshield damage or damage to the glass. Similar to collision coverage, you may choose the deductible amount.
Personal Injury Protection (PIP)
This will typically pay for the policyholder's medical bills as well as those of any passengers in the vehicle who were injured in the car accident regardless of fault. PIP may also cover lost income and funeral or burial costs. While PIP may include coverage that is similar to your health insurance, this type of coverage specifically caters to car accident-related injuries, which are sometimes not fully covered by health insurance policies. PIP helps cover the cost of necessary medical procedures and rehabilitative treatments such as physical therapy. The types of expenses covered by PIP may include surgeries, hospitalization, ongoing care and treatment, lost income, and even home care expenses such as hiring a housekeeper or nanny if you are unable to perform those duties due to your injuries.
Uninsured or Underinsured Motorist (UM) Coverage
This usually pays for damages if you, a driver listed on the policy or a family member has been struck by a driver who is uninsured or underinsured, which means he or she does not have sufficient insurance coverage to compensate you for your losses. Your car insurance declaration page should state if you have opted not to purchase this coverage. It is important to understand that while liability insurance protects others who are hit by you, the uninsured and underinsured motorist clause is the one that may actually protect and compensate you and your family in many situations. This is especially applicable in hit-and-run crashes where the driver is never identified or found. It might also apply if you or a member of your household has been injured in a pedestrian accident.
Understand What the Terms Mean
As we already mentioned, insurance policies can be confusing and difficult to comprehend. Most policies have a "definitions" section, which can help you understand specific terms used in the policy. You may have to refer to this page often to fully understand what is contained in your declarations page.
For example, be sure to see who is an "insured driver" under the policy. Sometimes, you may have a limited policy that does not extend coverage to those who are not specifically named under the policy. Ideally, the insurance policy should cover everyone in your household. It is important to get these facts straight right at the outset or you may find yourself in a difficult situation later when you realize your policy comes with restricted coverage. The term "covered automobiles" refers to which vehicles are covered under the policy. For example, your policy may not include loaners or rental cars.
"Actual cash value" is another commonly used term, which means the insurer will determine the market value of your vehicle at the time of the accident. If your car is a newer model, the amount may be much less than what you may owe on the vehicle. This is because new vehicles depreciate in value sooner. This is why it's a good idea to purchase "gap insurance," which helps bridge these types of gaps in coverage.
"After-market parts" refer to vehicle parts that are manufactured by a company other than the automaker. If you want only original parts when your vehicle is repaired after an accident, you will likely have to pay more to exercise that option. Some people may choose to use that option if their cars are classic cars and need original parts. If you see any terms or words you cannot understand, be sure to refer to the definitions page. If you cannot find the answer there, or are still confused about something, call your insurance company for clarifications.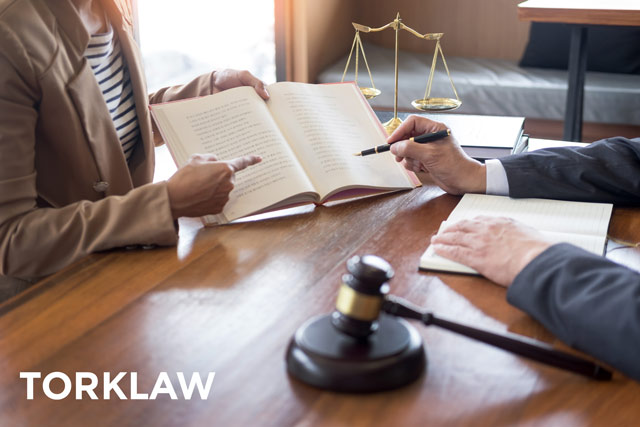 Read the Insuring Agreement
Each coverage type (liability, uninsured, comprehensive, collision and PIP) will have what is known as an insuring agreement. This is the actual binding contract that dictates coverage that is available to you in the event of a car accident or loss. It defines what is covered, how much is covered and how it is covered. If the policy refers to another section while detailing coverage, immediately refer to that section to make sure nothing is excluded from coverage. Remember, exclusions can significantly affect your ability to seek compensation. Some of the common exclusions include:
Property damage to your own property
Intentional damage caused to others
Damages caused by your vehicle if it is being used as a livery vehicle or for business purposes
Intentional damage you've caused to your own vehicle
Damage caused by war, chemical weapons or nuclear attacks
Vehicles used for racing or speed contests
Is the Bare Minimum Enough?
Having the minimum insurance coverage required under the law may not be sufficient, especially if you're found to be at fault for an accident. For example, in California, the minimum required liability coverage for property damage is $5,000. While it is mandatory to meet the minimum requirement, that is not enough to cover the cost of a new car, medical bills, lost income and other expenses that can overwhelm you after a car accident.
However, the average cost of a new car is more than $30,000. So, if you are at fault for totaling someone else's new vehicle, you may have to pay the remaining money out of pocket. Similarly, the minimum for bodily injury may be only $10,000. That might not be enough to cover another person's injuries if you are held responsible. The injured parties may seek a lien on your assets to cover other losses.
It is also important to understand that carrying more coverage than what the state requires may seem unaffordable, but in fact, it might be lot cheaper than paying out of pocket for property damage or another's injuries. You should evaluate the coverage you need most. For example, if you have an old car that is not worth much, you may not need collision and comprehensive coverage. You may be able to bring down insurance premiums by being aware of your credit report and scores. The higher your credit score, the lower your premium.
Contacting an Experienced Car Accident Lawyer
At TorkLaw, we understand how complex auto insurance policies can be. In many cases, our clients had no idea what was covered under their policy: sometimes, clients thought something was covered when it really wasn't. We've also seen incidents in which the insurance company acted in bad faith, and did not fulfill their contract terms.
If you or a loved one has been injured in a car accident, our car accident lawyers can help you obtain the compensation you rightfully deserve. We know that this can be an extremely challenging time for you physically, emotionally and financially. Please contact us to find out how we can help you.