Medical malpractice happens when a healthcare professional (doctor, nurse, etc.) neglects to provide the appropriate treatment, does not take appropriate action, or gives substandard treatment to a patient that results in harm, injury, or death. In most instances, there is a medical error tied to the negligence resulting in the malpractice. The error could result from medication dosage to actual diagnosis. The medical malpractice laws make it possible for the patients who have been injured by the errors to recover compensation, known as a medical malpractice lawsuit.
Identifying Medical Malpractice
Medical malpractice comes in many forms. Not all medical negligence comes with a neon sign pointing out the doctor, nurse, or technician's errors. In some instances, the harm caused isn't discovered until some time after the encounter with the medical professional occurred. The different factors can make it hard or impossible for some patients to understand that they have a medical malpractice claim available to them. Many patients suffer in silence because they do not know the signs of medical negligence.
Surgical Errors
Surgery is a very delicate situation. A patient trusts a surgeon to cut open their body for whatever condition has deemed it necessary. Many malpractice cases come from surgical errors. These errors may include operating on the wrong patient, operating on the wrong area of the body, inadequate post-surgical care, and unsanitary conditions resulting in post-surgical infections and illness.
Failure to Diagnose
Many doctors find themselves facing medical malpractice lawsuits because of the failure to diagnose a serious condition. The malpractice cases where there is a misdiagnosis of a serious condition can also fall under this category. These medical malpractice cases could be something like a technician missing a fracture in an emergency room visit resulting in immobility or chronic pain later on. The lack of diagnosis in some situations could result in severe illness up to and including death.
Incorrect Medical Treatment
When a medical professional does not treat a medical condition correctly, it could result in deadly consequences for the patient. This type of malpractice case can also result from the failure to provide treatment of a patient's condition.
Birth Injury
A birth injury results from a doctor or technician's error during pregnancy, labor, or delivery. The most common birth injury is cerebral palsy, which can be caused by oxygen deprivation during the birth process. Other errors can cause birth injuries like improper monitoring of mother or child or failing to perform a cesarean when necessary.
Cancer Misdiagnosis
Fatal consequences can occur when a doctor doesn't diagnose a serious disease correctly, like cancer. The patients who have their cancer diagnosed and treated in earlier stages have a higher rate of survival. When a patient is not diagnosed when the symptoms appear, it could progress to a stage where treatment is not efficient.
Error with Medication
When there is an error in prescribing, dosing, or administering medicine, it can cause harm to a person. This type of claim can also include a pharmacist who misreads a prescription and provides the wrong medication to a patient. Drug allergies can also have fatal outcomes if the prescribing doctor doesn't check them before prescribing or administering them.
Failure to Treat or Prevent Infections
Many patients who stay in the hospital develop infections, which can be life-threatening if they are not addressed. Some of these infections are called "superbugs" because they are resistant to traditional antibiotics. These infections can be caused by negligence, unsanitary conditions, or staff who ignore the protocols to prevent infection.
Bedsores
Also known as pressure ulcers, bedsores result from a patient lying in the same position for an extended time. Bedsores are seen as a sign of neglect or inadequate care. These are most commonly seen in hospitals and nursing homes. When left untreated, they become infected and lead to more serious conditions.
Dental Errors
Dentists and oral surgeons are held to the same level of conduct as medical professionals. If a dentist or oral surgeon makes a mistake when they are doing dental work, administering anesthesia, or fail to diagnose oral cancer, they can be held accountable for medical malpractice.
Anesthesia Mistakes
If an anesthesiologist or nurse anesthesiologist makes a mistake, it can cause permanent injury, brain damage, or even result in the death of the patient. Many of the common errors assigned to these providers are failing to review the patient's medical history and improperly monitoring vital signs during surgery.
What is Required to File a Medical Malpractice Lawsuit?
If you believe that you are the victim of medical malpractice, the first step is to discuss this with a medical malpractice attorney. During a consultation, the law firm will determine if your case meets the eligibility required by law to be considered for a medical malpractice claim. The criteria for a malpractice suit vary from state-to-state, but they follow the same general outline.
To be considered for a malpractice lawsuit, the case must include:
The existence of a patient-doctor relationship in which the doctor had a duty of care to provide the patient.
The medical professional failed to provide the patient with the proper standard of care. By law, medical professionals are required to adhere to the standard medical care guidelines. If they fail to do this, they can be held responsible for their negligence.
The patient suffered a serious injury as a result of the medical professional's failure to provide them with the proper standard of care.
The injury that resulted from the failure to provide the standard care caused the patient to suffer one or more of the following:

Persistent hardship
Physical, mental, or emotional suffering (or a combination of the three)
Chronic pain
Temporary or permanent disability
Significant loss of income due to the inability to work as a result of the injury
Failure to Provide Informed Consent
In some cases, if a patient did not give consent for a medical professional to do a medical procedure, they may be held liable if the procedure results in harm or injury, even if the procedure was handled flawlessly. For example, if a surgeon does not inform a patient that a procedure has a 25% risk of resulting in amputation and the patient loses the limb, that surgeon can be held responsible. The reason is that the patient was not informed of the risks, and if they had, they might not have opted to go forward.
Resources Used By Legal Professionals in a Medical Malpractice Lawsuit
When you hire a medical malpractice attorney, they want to ensure that the at-fault party is held responsible for the actions they took that caused the hardship you are enduring. The way that this is accomplished is often by bringing in numerous resources to give your case the advantage it needs to win. When TorkLaw takes a medical malpractice claim to court, we bring in the following resources when necessary:
Financial and analytical resources
Licensed physicians
Licensed medical professionals – nurses, technicians, etc.
Forensic expert witnesses
Private investigators
Vocational experts
Other expert witnesses
Paralegals who are skilled with the laws of medical malpractice lawsuits
And many more professional resources
Understanding Medical Malpractice Insurance
Medical professionals and hospitals often have some form of medical malpractice insurance. These doctors and hospitals have these policies because medical malpractice claims are more common than many people realize. If you believe you are a victim of medical malpractice, you need to speak to an experienced attorney as soon as possible.
Protection Provided by Medical Malpractice Insurance
Doctors and hospitals protect themselves by having medical malpractice insurance policies. These might also be called professional liability insurance coverage by some insurance carriers. Regardless of the name, these policies offer the protection needed by these professionals.
Medical malpractice insurance protects from financial devastation – without the protection of an insurance policy, a single malpractice lawsuit could bankrupt a doctor (even if they are innocent)
Medical malpractice insurance protects when errors do occur – medical professionals are indeed human, meaning that they are just as capable of making mistakes. When errors do happen inadvertently, it can create lasting implications for the doctor. The insurance coverage not only helps to cover the claims made but helps to keep the practice intact.
Professional liability carried by doctors helps the inadequacy of an employer policy – just because hospitals and medical groups carry medical malpractice coverage doesn't mean that it will cover the doctor completely. The doctor may end up paying out-of-pocket for a claim if only relying on the hospital policy.
Peace of mind – not only do these policies provide peace of mind for the doctor, but it also provides some for patients. While doctors try their best to make decisions and handle medical circumstances to the best of their abilities, they are human. Having medical malpractice insurance as a safety net, they are able to handle cases with less pressure.
Just because a doctor has medical malpractice insurance doesn't mean that they aren't unaware of mistakes. Some doctors aren't as ethically sound as their colleagues. These are often cases that result in criminal charges being filed against the doctor and civil charges against the employer.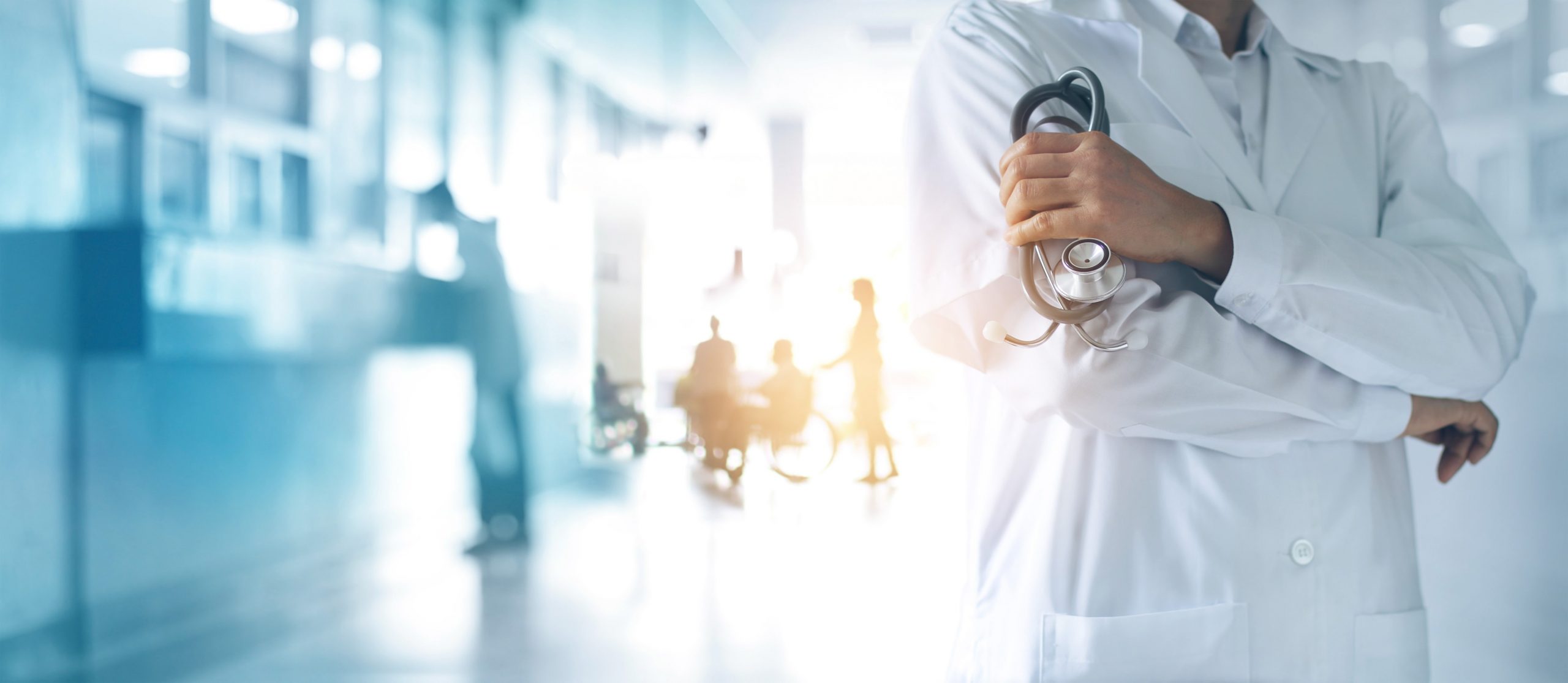 How Do I Choose a Medical Malpractice Attorney?
Choosing a medical malpractice attorney can be a major decision. You may only have one chance to take the medical professional to court, and you want to make the best of it. How do you choose the attorney that you have by your side in court?
1. Assess Malpractice Experience
If you bring forth a medical malpractice lawsuit, your attorney should have experience and verifiable wins in such cases. You don't want to choose an attorney who has only handled car accident cases up to this point unless they have the expertise to back up their knowledge. Many legal firms have more than one attorney on staff, and each one handles multiple types of cases.
2. Delivery of Expert Testimony
You need an expert in a medical malpractice suit. You are accusing a medical professional of making a mistake. You need someone equal or better in the same field of expertise than that professional to prove that they did make a mistake. Good medical malpractice attorneys know who to call.
3. Settlement Vs. Trial Cases
Some attorneys get in the habit of only settling cases of medical malpractice. Some of these cases end up with a sub-par payout that barely covers the injured patient's medical expenses. If there is a history of settlements for the law firm, see if they were for more than the defendant originally offered. You want a medical malpractice attorney that cares about your case and fights for you.
4. How Do They Get Paid?
Many lawyers who handle medical malpractice cases work on a contingency fee basis. The contingency fee contract says that the attorneys get nothing if they don't win your case. You should always make sure that the contract is clear before you sign it. If you don't understand something, have it clarified.
Why You Need a Medical Malpractice Attorney
Trying to go against the insurance companies that represent a doctor or hospital can be intimidating. If you try doing it on your own, they may try to take advantage of you by offering you a settlement lower than your case is worth, making you feel like you have no other choice but to take it. A medical malpractice attorney on your side will not stand for such actions from the defendant.
TorkLaw handles medical malpractice cases by pursuing the full amount of the damages without backing down. Insurance companies do not intimidate our expert legal professionals. If you or a loved one have suffered from the malpractice of a medical professional, we urge you to call our legal offices at 888.845.9696 for your free, no-obligation consultation.
Don't let a medical professional or hospital intimidate you from getting the compensation you deserve for their mistakes – our attorneys pursue every compensatory damage available by law for your case. Reach out by phone or fill out our online contact form for more information on how we can help you with your medical malpractice case.