For 66 years prior to 2019, the Illinois State Police has not had more than two troopers die on duty within the same year. Within the first three months of 2019, three Illinois State Troopers were killed in motor vehicle accidents, struck by other drivers. 16 Illinois police squad cars have been hit by drivers within that same period. By comparison, there were only eight such crashes during the entire year in 2018, only 12 throughout 2017, and five in 2016.
Most of the 16 crashes over the past three months occurred while the squad cars were parked, with lights flashing, in response to another accident or emergency. In most cases, the officers were parked to alert approaching vehicles of the emergency. Most happened at night, when the flashing lights should have been highly visible.
Illinois officials are unsure of what is causing this spike in drivers crashing into police cars; many have speculated that the national pandemic of distracted driving is a major cause. Other factors have been motorists driving under the influence, or driving too fast. Additionally, officials feel, too many Illinois drivers are unaware of the law requiring motorists to slow down and move over when they see a stopped emergency vehicle with flashing lights – also known as Scott's Law.
[bctt tweet="When you see a police car or emergency vehicle parked with lights flashing, proceed with caution and #MoveOver!" username="torklaw"]
Police Officers Killed
The three Illinois state police officers who were killed in the line of duty are:
Trooper Gerald Ellis, 36: Trooper Ellis was on duty, and heading home on Interstate 294 in the early morning hours of March 30 when a wrong-way driver collided with his vehicle, head on. The driver had a decades-long record of driving infractions, including DUI and 26 violations for driving without a license.
Trooper Brooke Jones-Story, 34: Trooper Jones-Story was inspecting a truck she had pulled over on March 28. The driver had already been ticketed and taken into custody, and she was outside of her car on the shoulder of the road when another semi-truck struck her, her squad car, and the other truck. Both trucks burst into flames, and Jones-Story died on the scene. The driver who hit her has also been ticketed and taken into custody.
Trooper Christopher Lambert, 34: Trooper Lambert, like Trooper Ellis, was on duty but headed for home on Interstate 94 in the early hours of January 12. He stopped to investigate a three-vehicle crash and a car crashed into him while he was outside of his vehicle.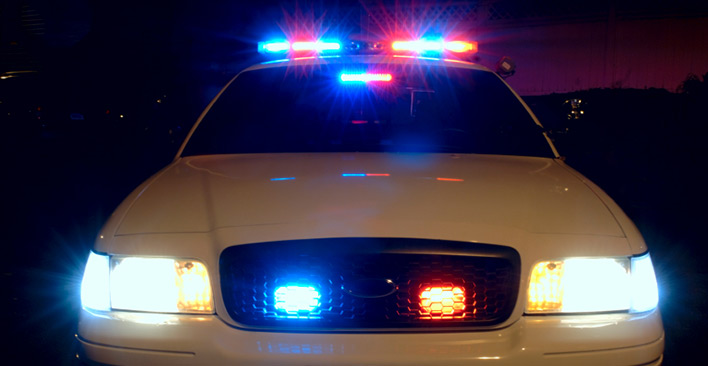 Scott's Law: "Move Over"
Most states have some version of Scott's Law to protect emergency responders and road workers from just the sort of accidents described above.
Scott's Law, which is also known as the Move Over Law, is named after Lt. Scott Gillen. A Chicago firefighter, Gillen had responded to another crash when he was struck and killed by a drunk driver. Enacted in 2001, the law requires that when approaching a stationary police or emergency vehicle that is parked on the road with or lights flashing, drivers must:
proceed with due caution
change lanes if it is safe to do so
reduce speed, and maintain a safe speed until past the emergency area
Under the law, an "authorized emergency vehicle" includes any vehicle legally authorized to have flashing or rotating lights while the vehicle's operator is engaged in official duties.
Violating Scott's Law in Illinois is punishable by fines up to $10,000. If the driver committed the offense under the influence, the person's driving privileges can be suspended between 90 days to 2 years, depending on whether the accident causes property damage, injury, or death.
Response
In response to this wave of motorist collisions with police vehicles, the Illinois State Police announced on March 25 that they would be initiating a driver awareness campaign to educate people about Scott's Law. What that means is that law enforcers are cracking down on distracted drivers and violators of the law between April 12-19, 2019.
On April 7, Illinois State Police District 17 tweeted that they had ticked six drivers for Scott's Law violations in one day.
A bipartisan group of Illinois lawmakers is also urging tougher penalties for drivers who violate Scott's Law. They recommend that violations resulting in death or injury be potentially punishable with jail time.
In response to the recent deadly surge in crashes involving parked police cars, many people, including the 12-year-old daughter of an Illinois State Trooper, have turned to social media to remind others of Scott's Law, and to #MoveOver.
---
All of us at TorkLaw are saddened by the loss of the three fine members of the Illinois State Police. We offer our sincere condolences to their families, friends and fellow officers. 
Wherever you live, it's important to drive safely, without distractions, fully sober, and following the laws in your state. This is for your own safety, as well as that of emergency responders and others on the road. Always use caution when approaching an accident, emergency, or official vehicle with its lights flashing. Those bright flashers are a subtle clue that something's going on — if you don't slow down and pay attention, a traffic violation might be the least of your concerns.
If you have been injured or lost a loved one in a collision with a motorist who was not driving safely, contact TorkLaw. We will help you receive the compensation you need to recover. Your consultation is free, and we're available 24/7 at 888.845.9696.