Fatal Old Town Bicycle Accident Claims A Young Life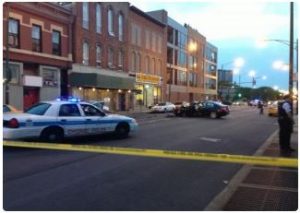 26-year-old Robert "Bobby" Cann, who worked at Groupon on Chicago's Near North Side, was riding his bicycle in the 1300 block of North Clybourn Avenue Wednesday night when a southbound Mercedes-Benz sedan struck and fatally injured him.
Cann, an avid bicyclist and well know individual in the Chicago biking community, was pronounced dead at 7:05 p.m. at Northwestern Memorial Hospital.  The fatal bicycle accident comes as a shock to Cann's friends and family, who are mourning this tragic loss.
The driver of the Mercedes is suspected of driving under the influence and is being questioned by police, who have not released his name but have stated that he is 28-years-old. Police continue to investigate the fatal bicycle accident.
If you or a loved one have been involved in a serious accident call us now for a free legal consultation at (888) 845-9696 or 312.229.0033.  Our Chicago Illinois bicycle accident lawyers are available 24/7 and are here to help during these difficult times.  Do not speak with anyone without first consulting an attorney about your legal rights.
Get Your Free Consultation Now