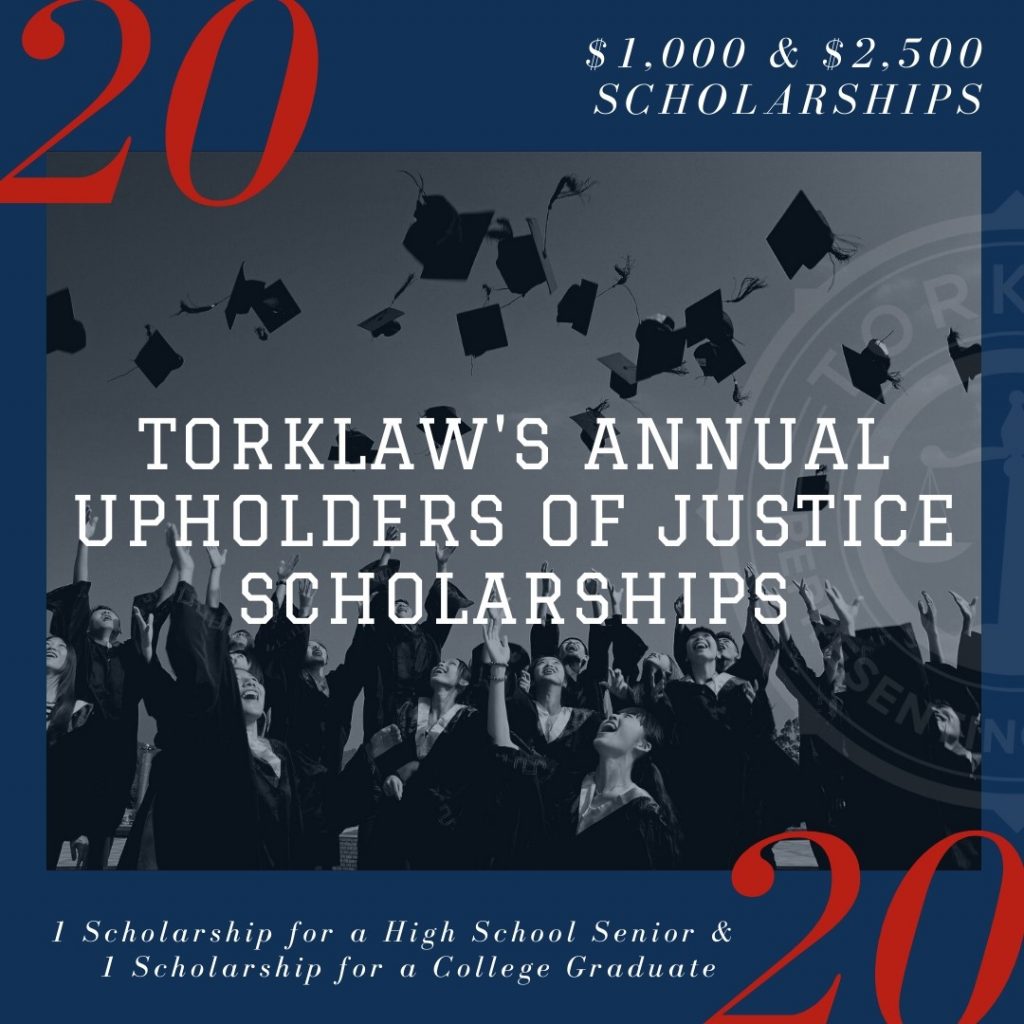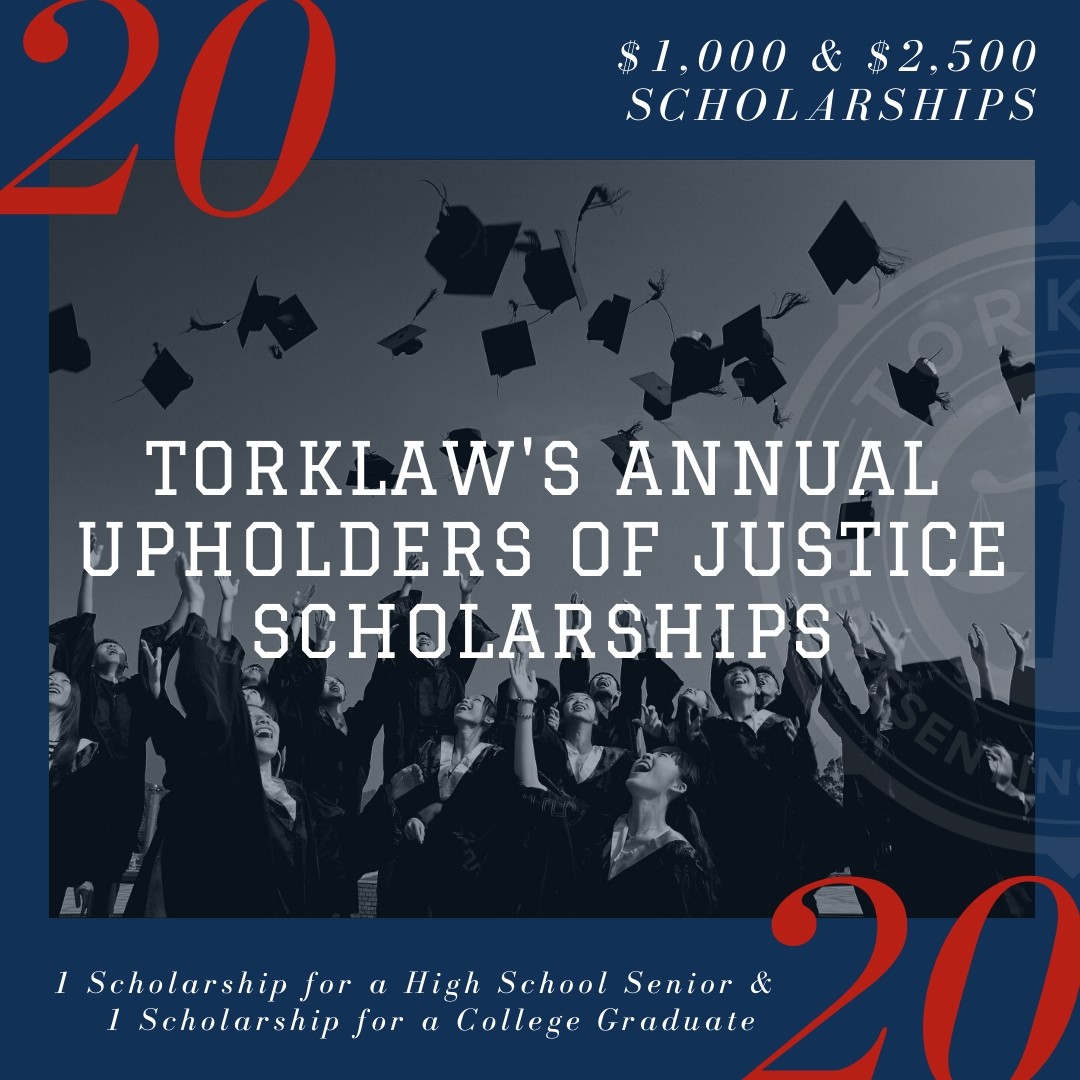 Congratulations to the Graduating Class of 2020
We know you had an unconventional graduation in light of COVID-19 so we would like to lift your spirits by rewarding 2 deserving students! TorkLaw is offering two annual scholarships: One $1,000 scholarship for a graduating high school senior entering college and the second is a $2,500 scholarship for a graduate student entering their first year of Law school.
To apply, please fill out the application below.
If you know of a graduating senior who would be interested in applying for one of these scholarships, please send them this opportunity!
Application deadline is Wednesday, July 8th. Scholarship winners will be announced on Monday, July 13, 2020.
---
The Scholarship is now closed.