TorkLaw's Past Community Involvement Activities
Through the years, we have sponsored many activities to make our communities safer, support schools and the legal community, and provide fun for local families. Our community involvement archives include the below events and campaigns, as well as more than one motorcycle giveaway!
July 2020
2020 Scholarship Awards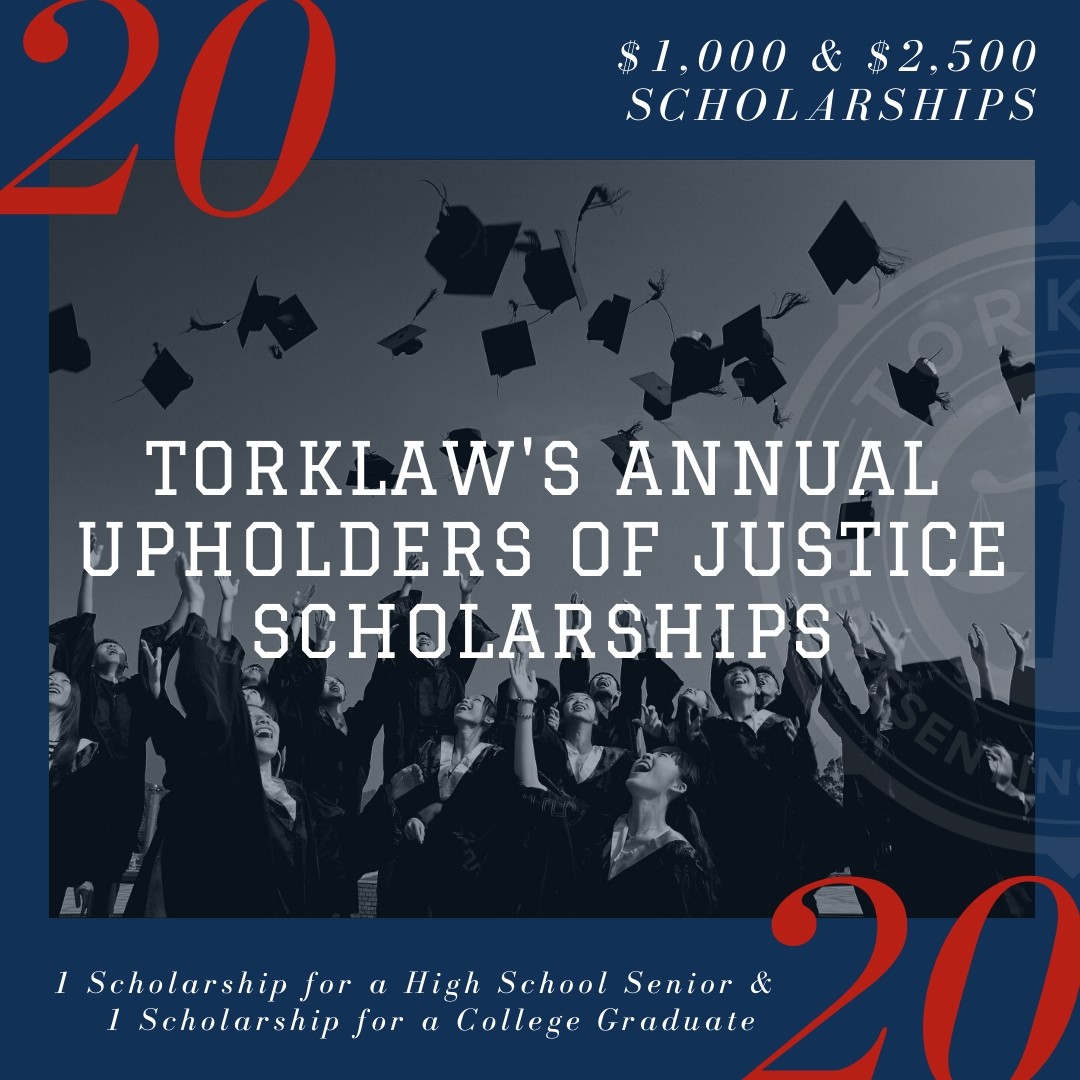 TorkLaw awarded two students (one undergrad and one law student) with our annual 'Upholders of Justice' scholarship. Both 2020 students were very worthy recipients.
May 2020
No Kid Hungry Donation Match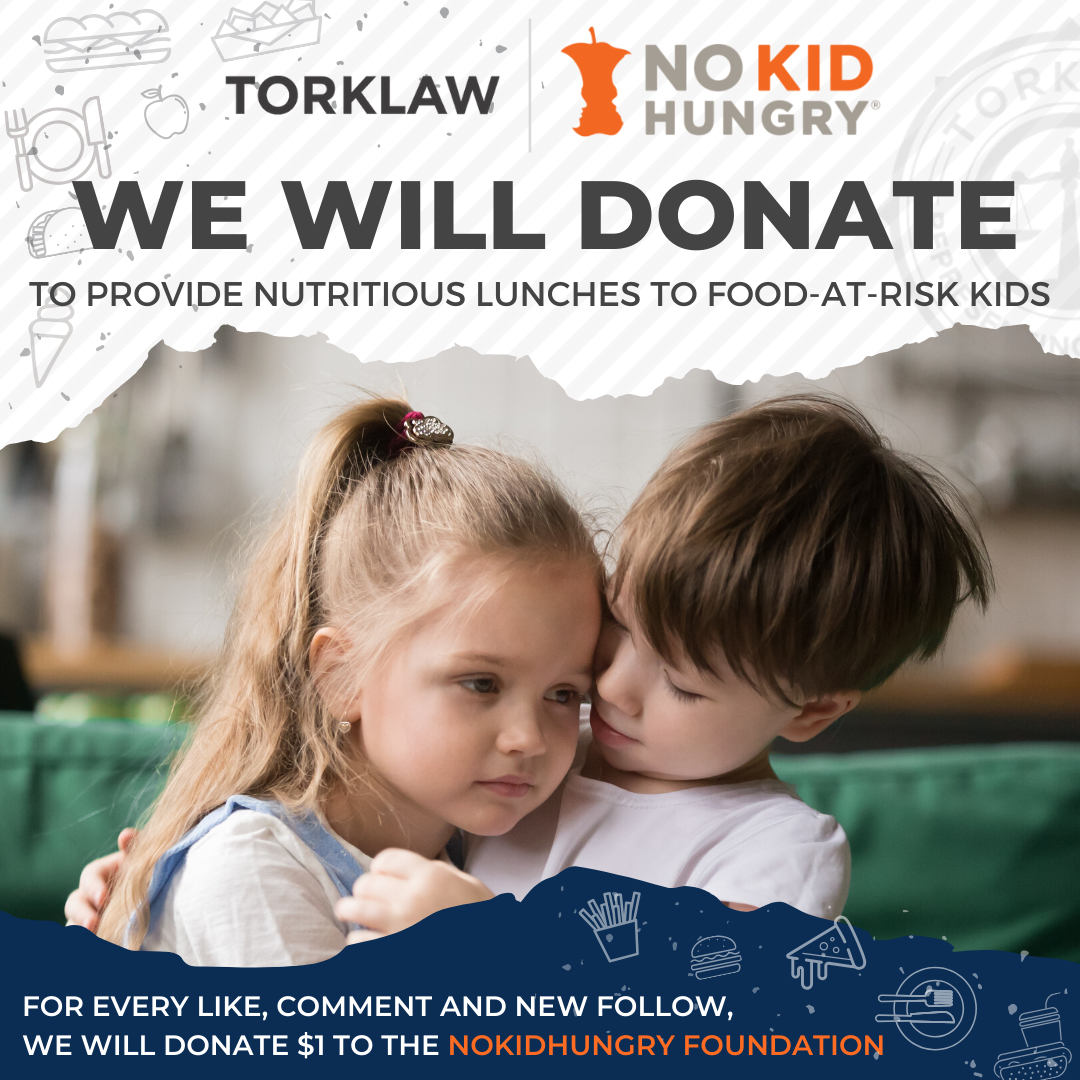 With school lunches unavailable, TorkLaw committed to matching donations dollar-for-dollar donations made by our email list and social media followers.
April 2020
Launched Lunches on Lawyers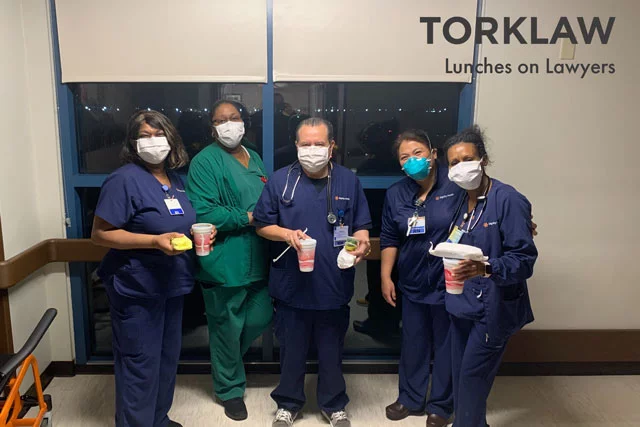 TorkLaw spearheaded an initiative with other attorneys to provide lunches to over-worked frontline workers during the COVID pandemic. In addition to feeding medical service providers, it also gave much needed business to local restaurant owners.
March 2020
Mask Donations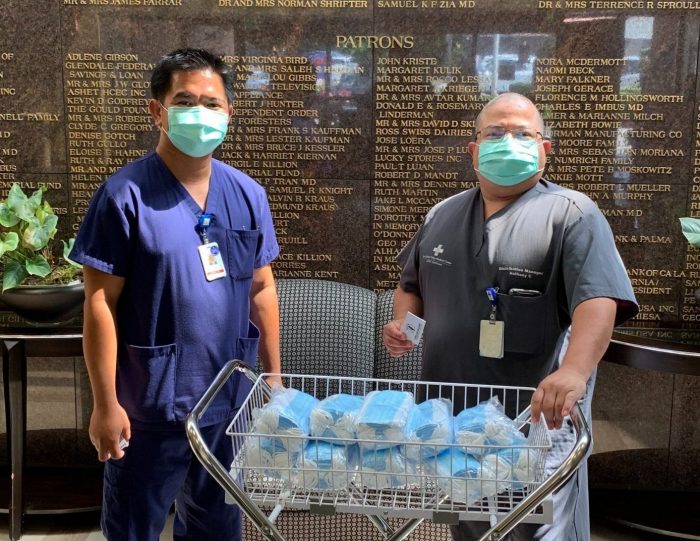 With the rise of COVID-19, overwhelmed medical services found themselves short on PPE supplies. TorkLaw secured tens of thousands of masks and distributed them to hospitals, clinics and other medical facilities.
June 2019
Thurgood Marshall Bar Association's Juneteenth Sponsorship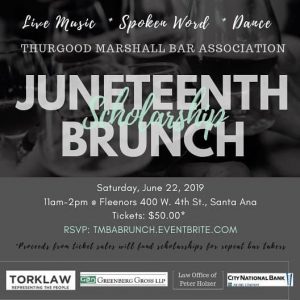 TorkLaw helped TMBA celebrate Juneteenth, the day celebrating the end of slavery in the U.S., and raise money for their Repeat Bar Taker Scholarship!
May 2019
Bicycle & Helmet Giveaway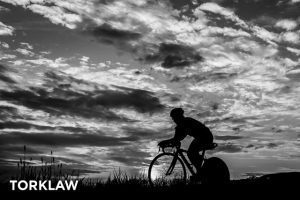 To honor May as National Bike Month, TorkLaw gave away free bicycle equipment! The grand prize was a brand-new bike and helmet from Jax Bicycle Center.
January 2019
Red Cross Blood Drive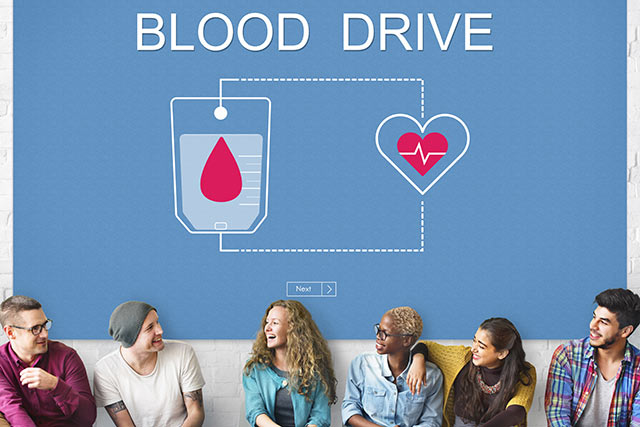 To celebrate January, National Blood Donor Month, we hosted a blood drive. Donors received free t-shirts, and a chance to attend a Lakers game at the Staples Center.
November 2018
Consumer Attorneys of California Annual Convention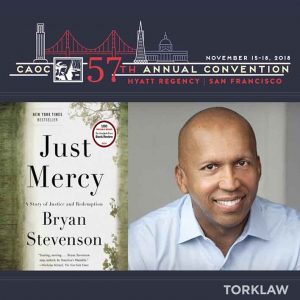 Our firm co-sponsored the keynote lunch at the Consumer Attorneys of California's 57th Convention, featuring author Bryan Stevenson. Read more.
October 24, 2018
UCI Law Alumni Event Sponsorship
Our firm sponsored the "Anteaters in Law October Social Hour," a networking event for alumni of the University of California, Irvine School of Law. Read more.
July 4, 2016
Put a Lid on It! Bicycle Safety Campaign Launch Helmet Giveaway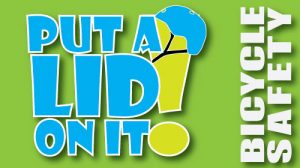 TorkLaw launched Put a Lid on It! – a campaign to encourage young riders to follow safe bicycle riding practices. The campaign kicked off with hundreds of bicycle helmets given away. Read more.
April 24, 2015
UCI School of Law Public Service Awards Dinner Sponsorship

UCI School of Law recognized U.S. Senator Barbara Boxer for her public service. Event sponsorship supported student scholarship programs. Read more.
June 13, 2013
Launched Don't Be A Dummy Campaign: Don't Text and Drive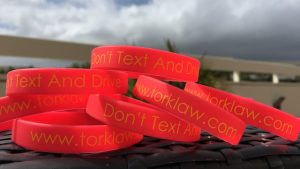 TorkLaw Launches Don't Be A Dummy Campaign – a campaign aimed to curb the rising epidemic of distracted driving. The campaign featured t-shirt and wrist-band giveaways and this video. Read more.
December 18, 2012
Tomorrow's Future Event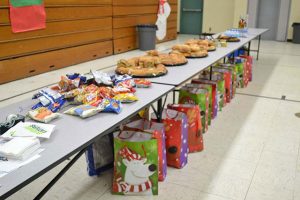 TorkLaw sponsored this event, which provided full meals, gift bags, toys, ice cream and other items to 30 local families, thanks to many donors. Read more.
---
If you enjoyed our community involvement archives, click here to take a look at what we've done recently.