Testosterone Treatment Lawsuit Lawyers
---
If you have used or are currently taking testosterone replacement therapy and treatment and have suffered any cardiac event(s), blood clots, deep thrombosis or any other type of injury, you may be entitled to compensation for your injuries.
Recent studies have shown a dramatic increase in the risk for heart attack, stroke, blood clots and even death as a result of testosterone therapy.  The increase for use is about two to three times the likelihood of suffering a heart attack within 90-days of beginning the testosterone therapy.
TorkLaw is investigating and accepting cases nationwide related to testosterone treatment and a cardiac event in patients.  CALL NOW (888) 845-9696
Androgel Lawsuits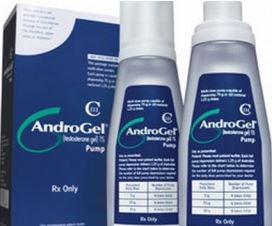 As the studies continue to come in regarding the use of testosterone and the increased risk of heart attack, stroke, blood clots, pulmonary embolism, deep thrombosis and other injuries, the FDA issued an alert in January 2014, indicating its investigation into the dangers of testosterone.
Androgel, which currently holds nearly 80% of the testosterone therapy or replacement market, is at the top of the list of the investigations.  While Androgel continues to market its product, it is with great caution that its use should be considered.
The Torkzadeh Law Firm is currently representing individuals Nationwide, who have suffered injury or even death as a result of low-t treatments and other testosterone replacement medications.
Call today and speak with one of our lawyers for a free legal consultation (888) 845-9696.