Nexium Lawsuit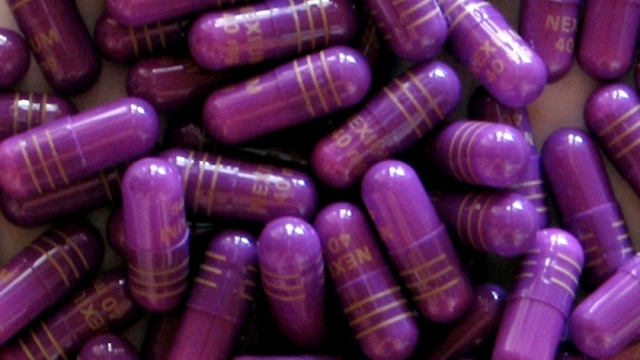 Class action lawsuits continue as litigation moves forward in relation to the side effects of Nexium in patients. Nexium is a heartburn drug, also known as a Proton Pump Inhibitor, that has been the subject of a Food and Drug Administration investigation that is believe to increase the chances of Chronic Kidney Disease in patients up to 50%.
In April 2016, the Journal of the American Society of Nephrology released results of a study that the use of such medications for heartburn as Nexium has a 96% increased risk of kidney failure and increase in chornic kidney disease.
In 2014, the Food and Drug Administration (FDA) required Nexium to change the label to include previously undisclosed side effects.
Nexium Class Action Lawsuit Overview
Lawsuits have been filed nationwide in relation to side effects caused by the use of Nexium. Currently, a group of lawsuits have been consolidated in Federal Court in California in the Central District.  The lawsuits filed are based on a failure to warn patients of the side effects and the increased risk of kidney damage and renal failure.  Had patients and physicians been properly warned then patients would have been prescribed a different medication.
Nexium Side Effects
Low magnesium
Bone Fractures (Hip, Wrist, Joints)
Chronic Kidney Disease (CKD) including kidney inflammation, failure
Seizures and Spams
Wrongful Death
Nausea, Headaches, Abdominal pain, drowsiness
Who Qualifies to Make a Claim?
If you or a loved one have been using Nexium and have suffered any injuries or side effects, you may qualify to make a claim. Nexium is generally used to treat acid reflux or to help reduce stomach ulcers and treat infections in the stomach.  If you believe you have been harmed by the use of Nexium, contact us today for a free evaluation of your case (888) 845-9696.
How Much Does it Cost to Hire TORKLAW?
Our law firm doesn't charge a retainer fee or charge you by the hour.  We are strictly a contingency-fee law firm, meaning that we only get paid if we settle your case or win at trial.  Only then are we entitled to a fee.  There is no obligation and the case consultation is completely free and confidential.
Why Hire TORKLAW?
TORKLAW is routinely recognized as the leader in the legal industry for handling cases against major corporations and insurance companies.  With over 40 years of combined legal experience, our team of lawyers, experts and staff handle every aspect of your case with care.  TORKLAW continues to obtain record setting results while setting the standards in the industry for client customer service and accessibility.  With a 24/7 answering service, you will have access to the lawyers who are representing to you immediately.