Innocent Driver Injured In Los Angeles Car Accident Following Police Chase on Figuroa Street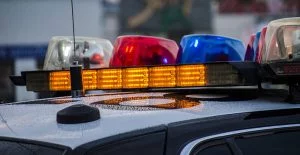 LOS ANGELES, CALIFORNIA (March 26, 2023) –  An innocent driver was injured in a Los Angeles car accident following a police pursuit on Figuroa Street, according to the LAPD.
Los Angeles Police Department officials are saying that the collision took place around 2:25 p.m on March 26th. Officers were engaged in a police pursuit with a suspect.
The suspect was reportedly in a stolen vehicle when they crashed into another vehicle. Paramedics were called to the scene in order to help the victim.
An innocent driver was injured and taken to the hospital.
Liability For Los Angeles Police Pursuit Accidents
Speeding remains one of the leading causes of car accidents in the United States. According to the NHTSA, "For more than two decades, speeding has been involved in approximately one-third of all motor vehicle fatalities. In 2020, speeding was a contributing factor in 29% of all traffic fatalities." Victims of car accidents tend to suffer very serious and costly injuries including:
Broken bones
Head injuries
Lacerations
Spinal cord injuries
Police departments must use vehicle pursuits sparingly. If a police department fails to promulgate police pursuit guidelines and someone is injured in a pursuit, this could form the basis of a negligence claim. Any person that is injured during a pursuit may have recourse through a bodily injury claim. A car accident attorney can examine all of the unique facts of your case and let you know what your legal options are.
Investigating A Los Angeles Car Accident
We at TorkLaw extend our best wishes to the person injured in this collision. Any person that may have more information about what happened should reach out to investigators. This was a preventable crash that should not have taken place. 
Have you or someone that you care about been injured in a Los Angeles car accident? Our team of personal injury attorney are here for you. We care deeply that accident victims are aware of their rights and that those rights are being protected. Whether you just have legal questions or need any type of support after a collision we are here for you. You can reach out to us anytime at (888) 441-4991.