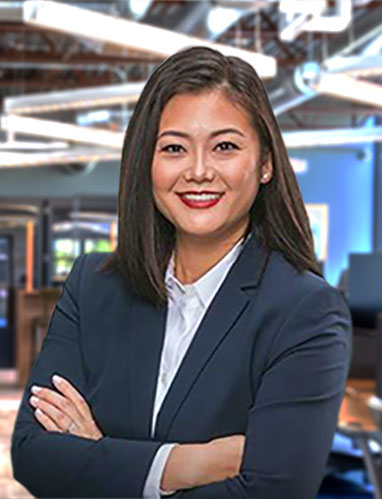 Jamie Salimi
Of Counsel Attorney
Education
University of California in Los Angeles (UCLA)

Pepperdine School of Law
Bar Admission
Jamie Salimi is an experienced plaintiff's trial attorney who practices in Georgia. Jamie is Of Counsel to the TorkLaw personal injury law firm and is based in Atlanta.
After graduating from University of California Los Angeles with a Bachelor's Degree in Business Economics and Accounting, Jamie received her Juris Doctor degree from the Pepperdine School of Law. She began her professional career as an attorney in Southern California.
Eventually, she moved east to her new home in the greater Atlanta area, where she has been licensed to practice law since 2015. Jamie is fluent in Korean.
A skilled attorney with more than 15 years of experience, Jamie is a passionate advocate for injured clients and their families. Her fierce negotiating skills have secured millions of dollars on behalf of those who have received devastating injuries in car, truck, ride-sharing, motorcycle, bicycle and pedestrian accidents.
When not providing compassionate representation of accident and injury victims, Jamie enjoys spending time with her husband and children.
Practice areas

Professional associations

Awards