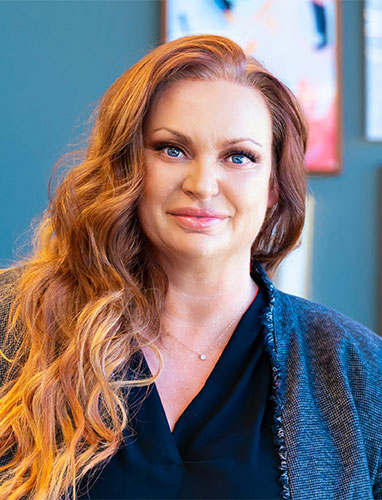 Tracy Horn
Associate Attorney
Education
John Jay College of Criminal Justice

Thomas Jefferson School of Law
Bar Admission
Tracy Horn is a personal injury attorney at TorkLaw. She is a skilled litigator, mediator, and advocate who is dedicated to giving her clients a voice before the court.
Originally from New Jersey, Ms. Horn received her bachelor's from the John Jay College of Criminal Justice in New York, graduating in 2004 with a degree in forensic psychology.
Subsequently, Ms. Horn was awarded a scholarship based on her excellent performance on the LSAT examination. She moved to California, where she attended the Thomas Jefferson School of Law in San Diego. While attending law school, Ms. Horn continued to work full time while in school and graduated in 2-½ years rather than the typical three-year schedule. In addition, she was elected as a coach for the school's Alternative Dispute Resolution and Negotiation Team. Under her leadership, the team placed third in the nationals.
She graduated with honors in December 2007, and joined the California State Bar in 2008, after which she began practicing personal injury law.
A community activist, Ms. Horn has also worked with the Legal Aid Society in San Diego, where she was active in assisting low-income individuals in obtaining and defending both civil and domestic violence restraining orders. Through that work, she gained extensive knowledge and experience in practicing family law on behalf of her clients.
Ms. Horn now works in the complex civil litigation of personal injury cases. Ms. Horn continues to learn about and explore alternative dispute resolution methods to help her clients avoid protracted and unnecessary litigation. She is a firm believer that if both parties have the goal of a fair and equal resolution, the parties should decide their fate, and not necessarily the judicial system. Ms. Horn's clients and colleagues alike praise her for her knowledge, professionalism, and her genuine compassion and care for her clients.
Practice areas

Professional associations

Awards