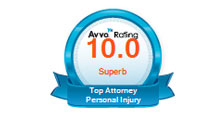 Avvo is an online legal resource for consumers seeking legal resources and information on lawyers.  A popular online legal destination for millions of monthly users, Avvo beats out most competitors in their space in terms of both traffic and attorney listings. For this reason, being a well rated attorney on Avvo is a significant achievement. The attorneys at TorkLaw are proud to hold a perfect 10.0 'Superb' rating with Avvo.
The employed rating system is a mathematical model that considers a number of key factors including a lawyer's years in practice, disciplinary history, professional achievements, and industry recognition. The data used to calculate an attorney's rating comes from many sources, including state courts and bar associations, lawyer websites, and information provided by the lawyers themselves. Each attorney listed in the directory is given a ranking based on a scale of 1 – 10.
We encourage you to view Reza Torkzadeh's 'Superb' rating on Avvo to learn more about him and his practice.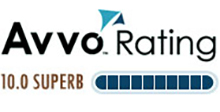 Avvo rates and profiles every attorney, so that people can choose the right attorney. Lawyer profiles contain helpful information including a lawyer's experience, areas of practice, disciplinary history, and ratings from clients.
---
To learn more about how you can employ our team of industry leading legal experts to help you with your case, please contact us today by completing our online case consultation form, or calling us toll-free for an immediate case review (888) 845-9696. If we are able to help you with your case, our team will go to work with absolutely no upfront cost to you. We will work quickly to get you on the road to recovery and maximum compensation.