Prevent Foodborne Illness This Summer 2013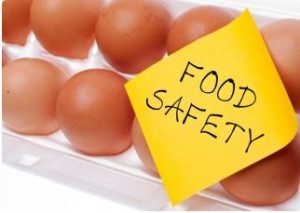 Southern California is blessed with some of the most beautiful weather on the planet. There are times, however, when summer heat can lead to severe illness from food borne pathogens.
Summer statistics
According to the US Department of Agriculture, food borne illnesses increase every summer. Food borne bacteria thrives on temperatures ranging from 90° 210° F, and people cook and eat outside more often at barbecues and on camping trips.
Safety tips
Many food borne illnesses can be prevented by following simple safety tips that deal with food handling and temperature maintenance.
Wash your hands often when handling food.
Wrap and store raw meats separately. Do not let raw meat juices come into contact with raw food or food that is ready to eat.
Invest in a meat thermometer, and cook raw beef, pork, lamb and veal to a minimum internal temperature of 145°F; raw ground meat to an internal temperature of 160°F; and poultry to a minimum internal temperature of 165°F.
Don't partially cook meat and poultry ahead of time. Partial cooking gives bacteria a chance to multiply between the first and second cooking to the point where bacteria survive the subsequent cooking.
Take a cooler and cold pack to the grocery store. Pick up perishables such as meat and dairy products last, and pack them in the cooler in your car.
Keep refrigerated perishables on ice at picnics to keep cold food cold.
In spite of your best efforts, you may find yourself with a food borne illness because a restaurant or grocery store failed to follow best practices for summer food safety. The professionals at Torklaw can help you determine whether you have a legal claim because of your illness.