TorkLaw – Abogados de accidentes y lesiones personales
El fundador de TorkLaw Reza Torkzadeh, comenzó a ejercer la abogacía en 2007 y fundó the firm as The Torkzadeh Law Firm en 2012. Una firma exclusiva para demandantes con sede en Los Ángeles, California, TorkLaw representa exclusivamente a víctimas de lesiones personales graves y muerte por negligencia de un ser querido.
Quienes somos
Los abogados de TorkLaw son profesionales galardonados y dedicados que, como Reza, están comprometidos a cuidar a los clientes que atraviesan algunos de los momentos más difíciles de sus vidas y ayudarlos a navegar por un sistema que a menudo parece diseñado para negarles justicia. Cuando los abogados de TorkLaw toman un caso, nuestros objetivos no son solo obtener una compensación legal adecuada para nuestros clientes, sino también ayudar a que nuestras comunidades estén más seguras de futuras malas conductas, productos peligrosos y condiciones peligrosas.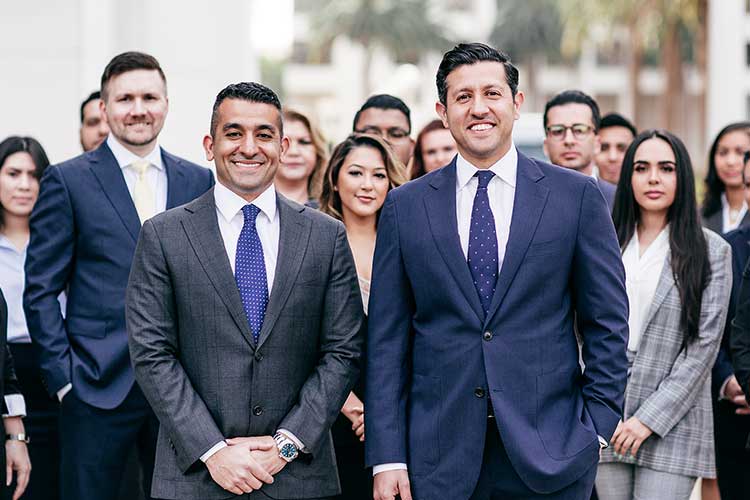 Donde estamos
Desde que se estableció la firma, nos hemos expandido a dieciséis oficinas en los estados de California, Arizona, Georgia, Illinois, Massachusetts, Michigan, Nevada, Texas, Arizona, el estado de Washington y el Distrito de Columbia:
Que hacemos
La defensa legal de TorkLaw da voz a las víctimas de lesiones catastróficas o la muerte por negligencia de un miembro de la familia por negligencia o irregularidad de otra persona. La mayoría de nuestros casos involucran víctimas de accidentes automovilísticos, productos peligrosos (como dispositivos médicos defectuosos o piezas de automóviles) o condiciones inseguras en una propiedad (por ejemplo, accidentes por resbalones y caídas).
A menudo, nuestros clientes recurren a nosotros porque las compañías de seguros o los intereses corporativos les dificultan recuperar la cantidad de dinero que merecen. Aunque todos nuestros abogados son abogados litigantes experimentados y exitosos, la mayoría de nuestros casos se resuelven fuera de los tribunales por mucho más dinero del que nuestros clientes hubieran recibido por su cuenta, incluso después de deducir nuestros honorarios.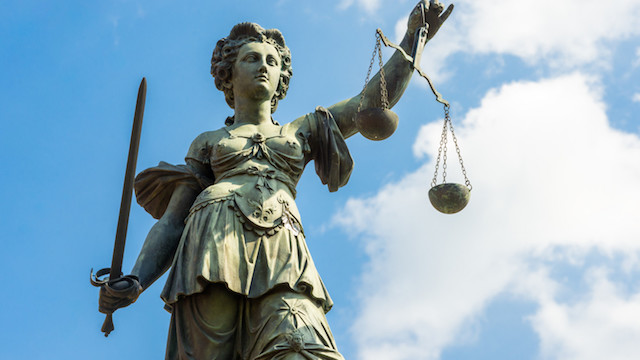 Como la hacemos
Cuando un cliente contrata a TorkLaw, aceptamos brindarle representación legal, a cambio de un porcentaje del monto total que recuperamos; esto se conoce como contingency fee , y el porcentaje se determina con el cliente antes de firmar el contrato, por lo que no hay sorpresas ni cargos ocultos.
Avanzamos todos los costos de los casos para manejar los casos de los clientes de principio a fin. Si no ganamos el caso ni obtenemos un acuerdo, los clientes no pagan nada. Sin embargo, estamos seguros de que recuperaremos daños significativos para todos los clientes que aceptamos representar.
Por qué la hacemos
La ley de lesiones personales, o "ley de daños" como a veces se la llama, es un área de la ley en la que los abogados realmente pueden cambiar la vida de alguien. La ley de lesiones personales se lleva a cabo en el sistema de justicia civil, a diferencia del sistema de justicia penal, y tiene como objetivo hacer que los clientes lesionados estén "completos" o devolverlos, tanto como sea posible, al estado en el que se encontraban antes de sufrir las lesiones. Este trabajo es importante y satisfactorio por muchas razones; aquí hay algunos:
Logramos cierto sentido de justicia para aquellos que han sufrido pérdidas que alteran la vida o lesiones traumáticas, y los ayudamos a reconstruir sus vidas.
Todos merecen acceso a una representación legal de alta calidad cuando la necesitan. Debido a que trabajamos de manera contingente, cualquier persona puede contratarnos, independientemente de su estado financiero.
La ley de agravios ayuda a que nuestras comunidades sean más seguras al responsabilizar a los fabricantes por productos peligrosos y dar forma a leyes y regulaciones sensatas para proteger a los consumidores.
Si está interesado o tiene más preguntas, llámenos. Su consulta inicial es 100% gratuita, incluso si no decide manejar su caso con TorkLaw.